You know your date has gone badly when it ends with a high-five. It's even worse when you can't even get the high-five right.
Welcome to the night Auckland retailer Jessie-May met psychology student Damian, the duo paired up on a blind date that's made out of the stuff of nightmares.
They provided a firm dose of awkwardness in the second episode of the second season of First Dates NZ, a lovable local reality show that pairs up keen singletons and films their romantic endeavours.
It shouldn't have been this way: Damian, 21, was looking for a "white girl"; Jessie-May, 23, was looking for someone who resembled sprinter Usain Bolt and would give her "all of the babies".
"I want to be done with kids by the time I'm 30," she said.
He said: "My ex broke up with me 16 times for no reason."
But things went wrong right from the moment Damian ordered a Rose, then awkwardly sipped at it before admitting: "I don't really drink much eh."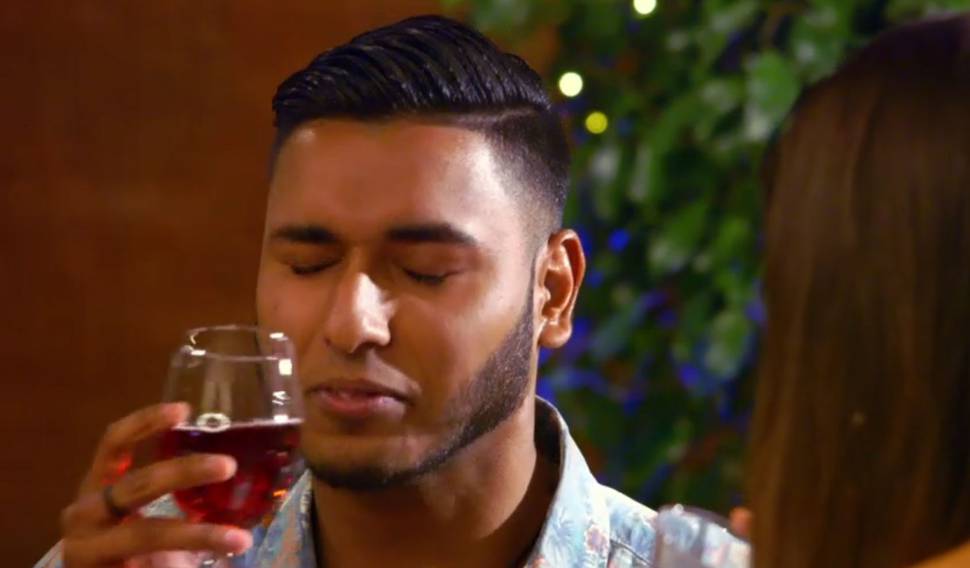 "I'm totally judging you," grimaced Jessie-May.
Things only got worse from there as Damian tried to impress his date by throwing ice from his drink on the ground, then declaring: "Now the ice is broken ... how are you?"
Looking for the waiter, Jessie-May replied: "The ice isn't broken. It's still one piece ... Can we get the bill?"
Jessie-May escaped to the bathroom, calling a friend and telling them, "he's not really that manly ... I've had better conversations with a brick wall."
While he was waiting, Damian seemed to reveal that things were going great, telling the maitre'd: "She's a girl you can vibe to."
Then it came to the bill. Over several excruciating moments, the pair fought over who would pay. "No, no, no ... can we halve it at least?" declared Damian, throwing his wallet at Jessie-May in desperation. She won.
Then they headed into question time: "Would they like to see each her again?"
Here, in full, is their excruciating exchange.
Jessie-May: "No."
Damian: "Likewise. You're really cool."
Jessie-May: "Yeah I am ... I need someone more manly."
Damian: "I'm Usain Bolt."
Jessie-May: "You're not Usain Bolt."
If you thought it was over, you'd be wrong. The pair headed outside to engage in one last moment of awkwardness, a date-ending high-five. This too went badly when Damian tried to turn it into a fist-bump, ending up shaking her fist.
"Catcha around buddy," he declared. "Yeah," she replied. By that point, she'd almost broke into a jog.
Asked what she would have done differently, Jessie-May said: "I probably would have asked the maitre'd out. He's white, but he's cool."
Thankfully, the rest of the night's couples ended in love matches. There were single parents Shane and Ebony, who bonded over their love of kids and agreed to see each other again, despite Shane's spikey haircut nearly taking out an eye.
There was Fred and Jenilee, who agreed to a second date once Fred managed to get past Jenilee's use of the words, "bro" and "chur". "It's very unsexy," he said.
And there was Min and Kellie, who bonded over their shared love of food. " I know the menu for my wedding," Min declared. "The other details, I can leave that behind."
After their date, the pair headed hand-in-hand straight to their second - dinner at a Korean BBQ joint.
"Sussed," declared Kellie.
• First Dates NZ screens on TVNZ 2 on Thursday nights, and is available on demand.