Janelle Monae has been obsessed with science fiction and androids her entire life.
"Since I was a little girl I have made science fiction a medium of storytelling through my music," she tells TimeOut. "I'm a huge fan of Fritz Lang's 1927 German expressionist film Metropolis. It inspired my first EP, Metropolis and my debut album was called The ArchAndroid. I believe in science fiction's power to tell stories that can bring us together in today's society."
Released in 2010, that debut record told the story of Cindi Mayweather, Monae's android alter-ego.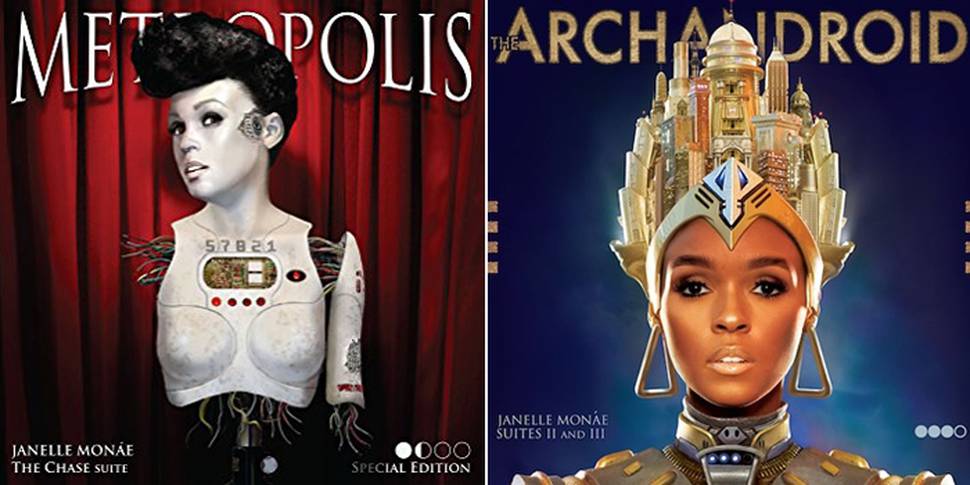 "I think the android is the new other, the new outcast," she says. "Like anything that's new that is integrating into society, that makes it the minority. If we make it about all these groups that have been oppressed when we're storytelling - whether it be an immigrant or a person in the LGBT community, or an African-American, the minority, the woman, the Muslim - I think it's an extraordinary way to talk about these things in a more inclusive way."
Monae's obsession with androids is infiltrating her acting career as she plays an android called Alice in Philip K. Dick's Electric Dreams, which starts streaming on Lightbox next week.
It's only Monae's third acting role, following appearances in Hidden Figures and Moonlight, two of last year's most acclaimed movies, the latter of which (eventually) won Best Picture at the 2017 Oscars.
"I cannot lie, I get asked to do a lot more things since being a part of Moonlight and Hidden Figures," says Monae. "I'm being very careful about the things that I take on. I don't want to be overwhelmed, I don't want to show up on set and not mentally be there for certain things, so I'm just taking on things that I'm passionate about."
Monae's ardent passion for androids drove her involvement in Philip K. Dick's Electric Dreams, the new sci-fi anthology series that adapts stories by the mind-bending author whose books were the basis for films such as Blade Runner (1982), Total Recall (1990) and Minority Report (2002).
Monae's episode, Autofac, is set in a dystopian future where the few remaining humans are catered for by a massive, artificially intelligent automatic factory (Autofac) that provides everything humanity may need, all helpfully delivered via drones. It's basically about what happens when Amazon.com takes over the world, which is mildly ironic, considering Amazon itself produced the show.
"Alice is a part of the artificial intelligence community," explains Monae. "She works for the Autofac in customer service. She basically is a liaison between the factory and the citizens and her job is to make sure that everything is okay."
As you can probably imagine, there's much more to the story, which very much lives up to the Dickian promise to challenge our prevailing perceptions of the world.
"One of the things I love about Philip K. Dick is that his work was rooted in humanity and trying to bring us together and trying to get us to all empathise with each other," says Monae. "It makes it more special to me that I know the man behind these stories really was for unity."
Dick's influence on Monae's musical work directly led to her being asked to participate in Autofac.
"Philip K. Dick's daughter, [Electric Dreams producer] Isa, had been a fan of my music from The ArchAndroid/Metropolis to my last album The Electric Lady, and she had read interviews where I mentioned her father and she was just so touched by some of the things I said about him and how big of a fan I was of him. She wrote me a letter, she said 'I would be so honoured if you would play Alice, I'm a fan and I know my father would've loved you. And this will mean the world to have you on board and everything you represent.' It was just so heartfelt, I couldn't deny it. This was meant to be."
LOWDOWN:
Who: Janelle Monae
What: Philip K. Dick's Electric Dreams
Where: Lightbox
When: From Tuesday