Heavy-handed workplace rules
1.
If you are stuck in traffic on the way to work, you must email the CEO. Phone calls and texts are not permitted, only email.
2. You couldn't bring anything "that smells" for lunch.
3. Don't talk to customers longer than three minutes unless you're making a big sale, answer the phone within two rings, you can't talk to your co-workers while at work, even if there was not a single customer in the shop.
4. "The VP of our company just held a mass meeting to tell all of us we can't have pictures or plants or food or any form of non-office supplied object on our desk. Tons of co-workers have family pictures or their kids' finger paintings pinned up on the cubicle walls. All that has to be removed. People were pissed."
Vet's mistake has a crappy ending
What's the biggest stuff-up you ever made but then managed to cover your tracks?
"I am a vet; the office I work at is open 24/7 but there aren't many workers on from 2am-4.30am. One night it was Christmas Eve and I offered to stay. I was there with two other people and it was about 4am, the two others went out to get some coffee, I stayed. There weren't many animals but there was a parrot. A few minutes after the other workers left the parrot started screaming — making these hideous wailing sounds.
It had got its toe stuck in the latch to open the cage, I opened the door to free it and it flew out, I chased after it but then I LOST it! It was being quiet so I couldn't hear I think and it refused to come out, then the other workers came back and I went into full panic mode because I had just lost a very ill bird that was supposed to go home at 7am.
Just as they walked in I made up some bulls*** excuse and went looking for the bird. Luckily it screeched again and I found it and put it back, nobody ever found out but I panicked a little when someone came in to do x-rays a little later and yelled from the other room, "Why is there bird s*** on the computer?"
How to be anti-social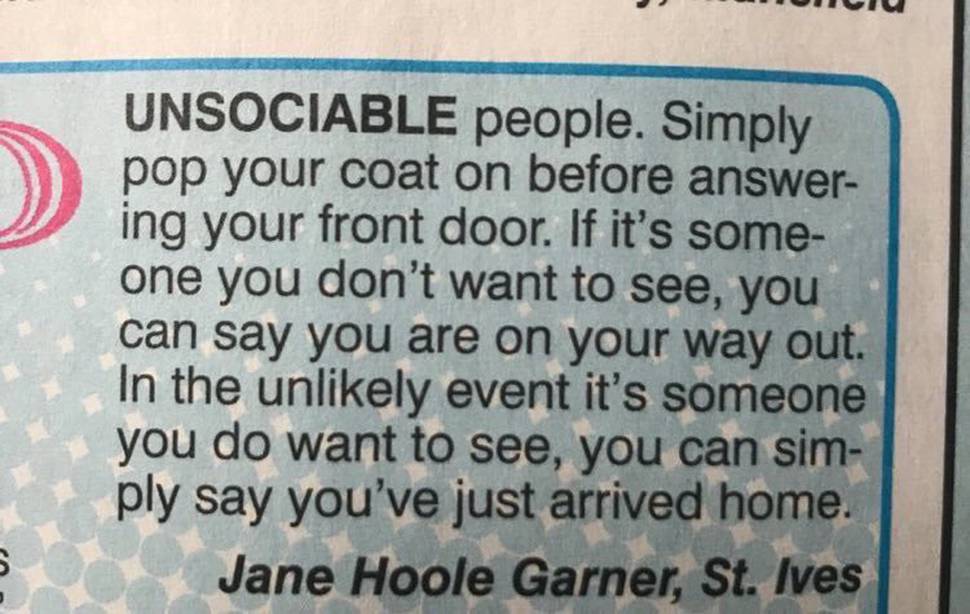 Easter enthusiasm takes over supermarkets
Supermarkets are just trolling us with hot cross buns now ... Corrine writes: "Apparently they have been on sale at Countdown since the day after Christmas due to 'customer demand'. Seriously, who are these customers? Who runs into their supermarket on Boxing Day yelling 'I must get hot cross buns RIGHT now'."
This kid sounds awesome
Cruising through a bomb
If cruises are already your idea of 'hell-on-earth' then this won't change you mind… This Norwegian Cruise Liner, the Breakaway, heading from the Bahamas to New York, sailed right through the "bomb cyclone" last week.
Video pick
Last year was a great year for news bloopers...