It's rarely a good sign when the telephone rings early in the morning or late, late at night.
So, when Sven Ratzke heard it at 7am on January 11, 2016, as he was in his Amsterdam home readying his son for school, he answered with curiosity and trepidation. Sure enough, it was news none of us expected nor wanted.
David Bowie was dead, two days after the release of his 25th studio album and his 69th birthday. Distraught fans around the world were paying homage to the musician whose talent and ability to reinvent himself influenced music more than anyone else in a generation.
"I just couldn't believe it, like everyone else I was in shock and then the telephone, it just didn't stop ringing with the media wanting comment and friends wanting to know if I was all right," says Ratzke, a multi award-winning Dutch/German entertainer.
Four months before Bowie's death, Ratzke debuted Starman; not so much a tribute show as one where two universes - his and Bowie's - merge and a new creature, who might be an alien, arrives channelling Ziggy Stardust, the Thin White Duke et al.
It featured new arrangements of Bowie's biggest hits; some more obscure music from his time in Berlin. Bowie had granted permission for the show, fuelling Ratzke's hope of meeting his idol whom he was yet to see in concert.
A day after Bowie's death, Ratzke was due on stage. Choices had to be made: continue Starman as it was, remove any humour in favour of more poignancy or abandon the show altogether. Ratzke was never going to take the latter option, choosing to perform and accept it would now have extra pathos.
"That was a really, really strange show," he recalls. "I felt the audience, there was such an intensity with everyone waiting to see what I would do, what I would say. "
Ratzke now ends Starman by explaining if we believe we are made of stardust, Bowie has well and truly returned home to join the stars. The show has always been about what Bowie represented - creativity, inventiveness, transformation and originality - and how he inspired performers like Ratzke.
Some might call it whimsical; the ability to concoct a fantasy of how life might be and of who you can be if you let yourself go. It's worth remembering, another word for whimsy is oddity. Call it what you will, when it comes to the quirky and the quaint, the shabby chic and the capricious, no other entertainment form does it better than cabaret.
This month, Auckland gets a much-needed post-winter shot of cabaret glitz, glamour and imagination - think disco divas, rock opera stars, Broadway musical greats and the brightest new homegrown musical talents.
Along with Starman, there's a tribute to the legendary Cole Porter, the return - just in time for the election - of NZ rock opera That Bloody Woman, a musical imagining of Shakespeare's soliloquies in Play On, and three shows - Miss Frisky's Karaoke Experience, O A'u (It's Me) and Super HUGH-MAN - at the Basement Theatre.
Ratzke says cabaret appeals because of the intimate story-telling and the way a performer transforms up close and personal before an audience: "It's like watching a crazy, beautiful flower unfold right before your eyes - it's one that the audience can smell, pick and take home to colour their day."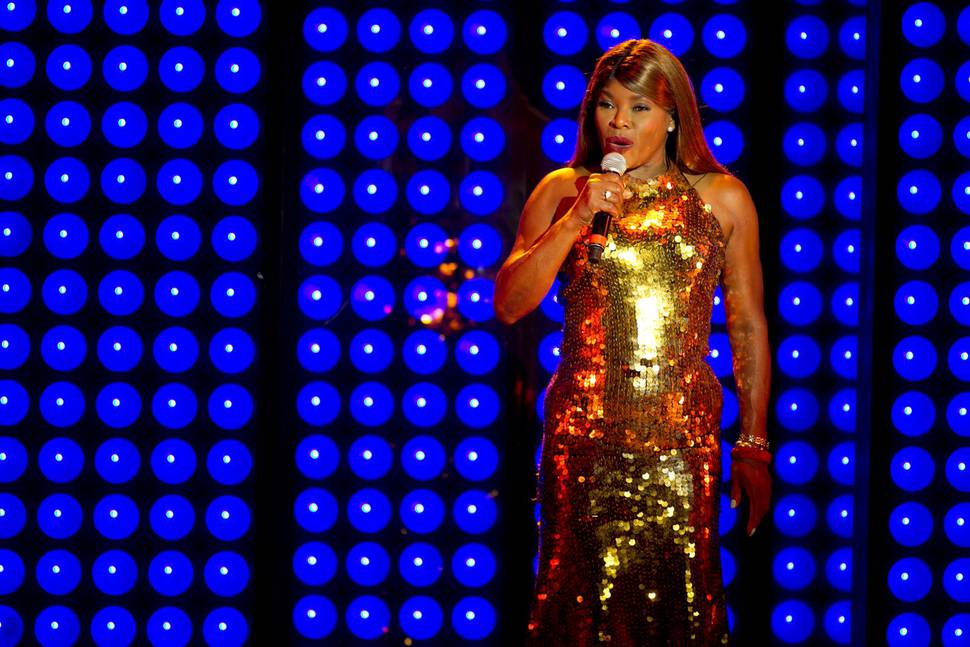 It's a comment echoed by award-winning singer Marcia Hines who stars in Velvet, which headlines the Auckland Live International Cabaret Season.
Celebrating the "wild excesses and disco ball glamour" of the 1970s, Velvet is about transformation - letting your true self shine - while getting down to a soundtrack peppered with disco's greatest hits.
Hines says people love disco because it's happy and a little bit of happiness, especially in uncertain times, goes a long way.
"Feel good, bad fashion! I think it's a very happy memory after coming out of such a heavy time, which was the Vietnam War and all these poor guys had to come home and deal with trying to get back into what was considered normality after the atrocities they experienced and then, lo and behold, disco happened. I find it hard to try to think of a sad disco song."
If Velvet deals in feel-good nostalgia, the evocatively named The Sound of Falling Stars is more the contemplative kind of reminiscence. Performed by Australian musical theatre star Cameron Goodall, it features the hits - and heartaches - of music's lost heroes.
Like Ratzke with Bowie, Goodall says he's not impersonating musicians - Mario Lanza, Elvis Presley, Hank Williams, Tim and Jeff Buckley, Sid Vicious and Kurt Cobain among them - but interpreting their music and stories.
"It's a huge challenge but a welcome one," says Goodall. "It involved a lot of research, listening and thinking about how to highlight aspects of these songs and lives that audiences relate to. It's also joyful, even though a lot of these musicians passed too early."
Goodall debuted the show at the Adelaide Cabaret Festival. He says it represents the essence of cabaret - something that can be in the moment and intimate but celebratory and speak to an entire generation.
Lowdown
What: Auckland Live International Cabaret Season
Where and when: Auckland Town Hall Concert Chamber, Q and Basement theatres, September 14-October 1