After leading the country for nine years, former Prime Minister Helen Clark left New Zealand to take on one of the top jobs at the United Nations.
As head of the UN Development Programme, Clark was responsible for managing a $7 billion budget and trying to improve the lives of millions of people. Last year, she was tipped as a favourite to become the next Secretary-General of the United Nations - and the first female to hold the position.
Instead, Antonio Guterres won the vote to become the ninth Secretary-General. Shortly afterwards, Helen Clark announced she would step down from the United Nations.
Kiwi film-maker Gaylene Preston was with Clark throughout this historic process - following the former Prime Minister as she attempted to make history once again. The result is the feature documentary, My Year With Helen, in cinemas next Thursday.
Let's start at the beginning - what sparked this idea?
I have to feel really moved to want to do something, I have to feel I've got something to say. I was wanting to make a film that could look at the way the world was going, which didn't seem terrifically good to me. I'm not a journalist and I'm not a current affairs maker, so what could I make? I decided that following Helen Clark about could be quite a good documentary - and it turns out it is.
I had no idea about the Secretary-General changing in 2016. I didn't know I was choosing a hugely historic year to be following her around.
Right - so you didn't actively go in setting out to expose sexism and the power games behind the UN?
No, not at all. I don't really dig expose. I'm philosophically opposed to it really. I think it has an accumulated effect - it's extreme so it sells well but it doesn't really reveal in the way that a fly-on-the-wall, see-what-happens-tomorrow does.
Helen is a reformer. She wouldn't stick around for as many years as she did at the UN if she didn't think she was effective. So, therefore, how is that working? When you hear so much about what's wrong at the UN and that it's not effective, why has Helen stayed there so long? The development side of the UN is the largest part of the UN and Helen was in charge of that. Managing a $7 billion budget... It was a huge job she was doing.
I think we, myself included, took her for granted a bit. Once I got in behind, I could see the scope of the job and what a huge job it is. Effecting change isn't just nodding and smiling and signing bits of paper.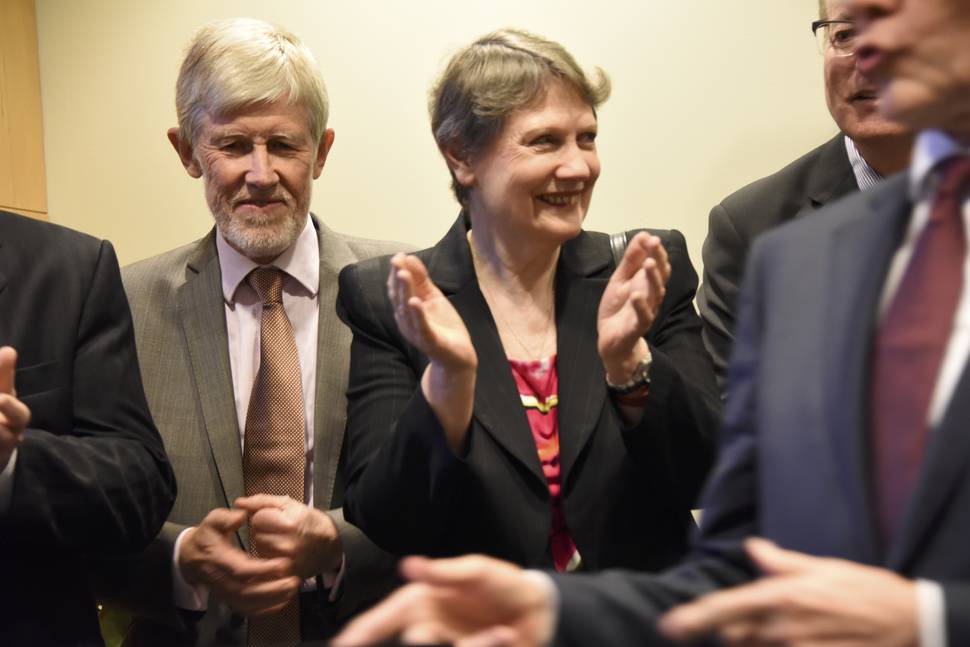 And how did you get her on board? Was she difficult to convince?
I rang her - every time you ring Helen, she's in a different city - and I just said I'd like to make a documentary about the work you do, how would you feel about having me making a documentary about this process of change? She just said yes. I didn't quite believe her, I thought "gosh, does she know what that actually involves?". I'm a film-maker, I have to have creative control and I need access to all sorts of things she might not think of, so I wrote a long, deeply thought-out email, sent it to her - no reply. Later, I sent her a Facebook message, and got an emoji, which was a girl with pink hair on a motorbike and a thumbs up - and a note that said "got it".
There's one thing I've learned about Helen Clark, which is if you email her a short, sharp email with a question, she replies well before anyone else does. She's amazing. She's her own comms person.
So what was the process for filming and following her?
We shot a lot of footage. We'd get on a plane, go to New York, having done a bit of research to know the kinds of things that were occurring. You have to apply in advance to go into any room around the UN. Their system is quite slow and very particular. Then we'd film, come back, put it all into a cutting room, have a look at what we really did have and then go back and do it all again. We did it about six or seven times.
After spending all that time with Helen, were you surprised when Helen did step down and didn't stay on at the UN?
No, that was partly why I wanted to do it then. I knew her second term was expiring and she was in the last year of her contract. I thought it was unlikely she would go for a third term. She was always going to go then.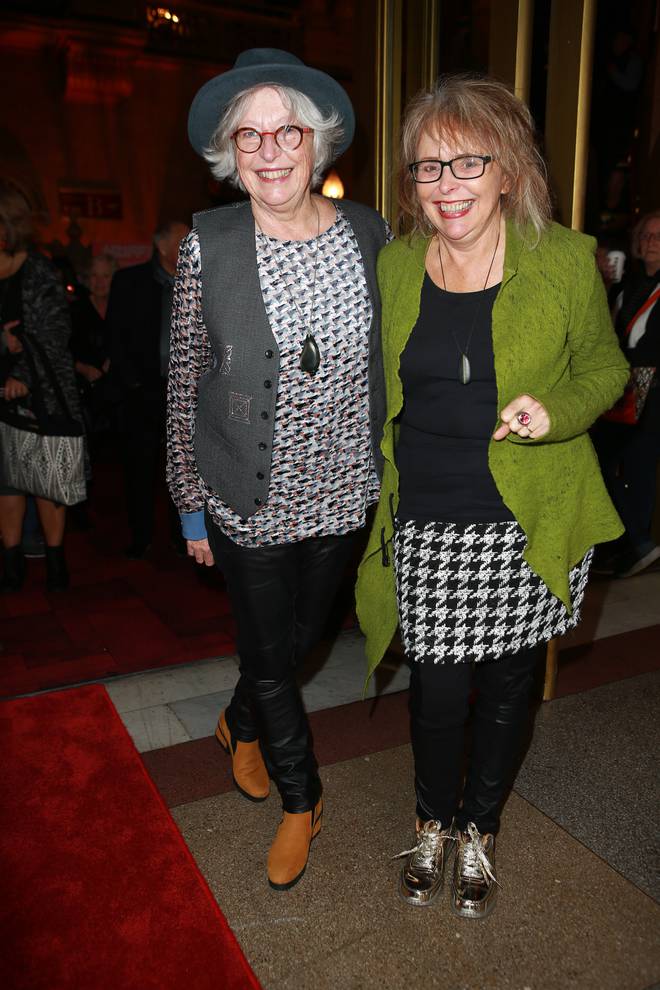 And what lessons did you take away from the experience?
If there's one thing I've really learned this year, apart from making my emails much shorter and clearer, it's about resilience. Being resilient, it's a word that's used a lot at the moment, but you certainly need to have it - particularly if you're a woman in working life, because you're often in the minority and doing about three jobs. I've realised resilience is all about having a purpose. Having a purpose helps you understand when you're taking it on the chin that it's not personal.
That's certainly something Helen knows about...
Helen's been a politician for a very long time - she puts herself up for election. She's won them, she's lost them. She's had to weather all these storms. But like she says in the film, there's no point in going in for it if you're not prepared to lose. Winning is easy. Losing is a bit harder. But playing the long game is important.
LOWDOWN:
Who: Director Gaylene Preston
What: My Year With Helen
When: In cinemas next Thursday