Paul Martin's Sunday morning music choices probably aren't to everyone's tastes.
"Motorhead - rain or shine," says the self-confessed rocker. "If I'm going to get religious folks knocking on the door it might be a bit more Black Sabbath or Deicide."
It's that hardcore passion for heavy metal that's seen Martin, also known as "The Axeman" and bassist for popular Kiwi rock act Devilskin, reach an important milestone today.
It's been thirty years to the day since Martin started as host of The Axe Attack, a radio station dedicated entirely to his favourite thing: heavy metal.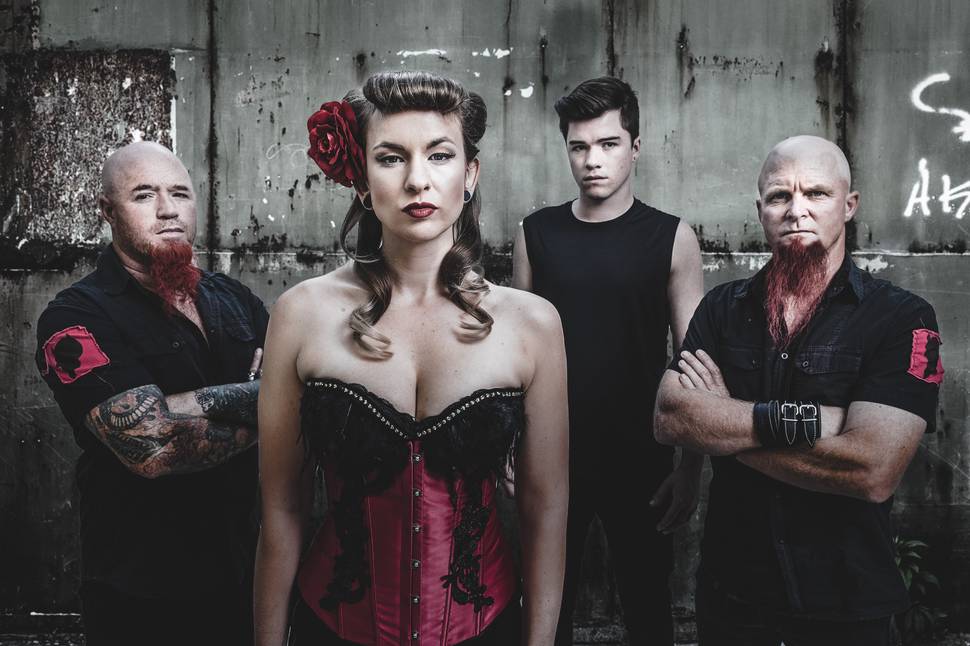 The seven-hour show is recorded once a week in a studio in Martin's hometown of Hamilton and streams 24 hours a day via iHeartRadio.
Martin says his show caters to metal's "passionate" fans - and it's not about to change.
"The thing about hard rock and heavy metal is that people are loyal to the music. They're not going to change (their tastes).
"People that loved Sabbath, Deep Purple and Led Zeppelin 40 years ago still like it. You can't grow out of quality music."
He says heavy metal often dives deeper than what's played on commercial radio.
"A lot of it is to do with the honesty and rawness. It appeals to the primitive side of the brain. Fans can go to this music when they're feeling low or angry or depressed and get something from it."
Martin first started hosting the show when offered the job after his band at the time, Nightshade, was being interviewed by then host Bad Johnny Brooks.
"He was like, 'Hey man, why don't you co-host the show?'
"I replied, 'I don't know man, DJs are all dicks - aren't they?'"
Since then, the show's moved around a bit, but is now available 24 hours a day via iHeartradio.
With all that rocking, including an upcoming nationwide tour with his band Devilskin in October to prepare for, does Martin ever get sick of metal?
He laughs: "I've got really broad music tastes, from Glen Campbell to Cilla Black. I can appreciate anything - the Beach Boys are one of my favourite bands.
"I've gravitated more towards the metal stuff because of the feeling I get from it ... and its power."
LOWDOWN
Who: Rocker Paul Martin
What: The Axe Attack's 30-year anniversary
Where and when: Listen via www.iheart.com
Also: Bassist for Devilskin, on tour through October