Should've cast a hermaphrodite
"I'll withhold judgment on her as the Doctor until I've seen her in action. However, I do wonder why they've gone down this route. Why was it so bad for this character to be created as a male role and continue as a male role? Why can't my son, who isn't into the action men Avengers-style actors, have this out of the ordinary, whimsical yet powerful man to emulate? He's upset because he feels this has been taken away from him. I know, I know, it's good that girls will now have an out of the ordinary, whimsical yet powerful woman to emulate, but why should this be done at the expense of the boys?" Comment following the announcement that Jodie Whittaker is the new Dr Who. (Via Mumsnetmadness)
Doctors find 27 contact lenses in woman's eye
A "blueish mass" of 17 contact lenses has been discovered in the eye of a British patient who was scheduled for cataract surgery. The 67-year-old was unaware that the contact lenses were missing, and later told surgeons that she thought her discomfort was due to dry eye and old age. A further 10 individual contact lenses were discovered in the woman's eye after further examination at Solihull Hospital. When the patient was seen two weeks after the lenses were removed, she said her eyes felt a lot more comfortable. (Via Optometry Today)
Nauseating ads
"It seems to be a trend where corporate environmental vandals such as dairy giants are advertising their supposed environmental virtues on TV with 'butter wouldn't melt' adverts," writes Andrew. "The latest of these is the NZ seafood industry, who despite photographic evidence of large-scale illegal dumping, are trying to paint a picture of sustainability across their industry. Who is next, I wonder? Giant multinational weed spray companies or even petroleum giants?"
When a box is not just a box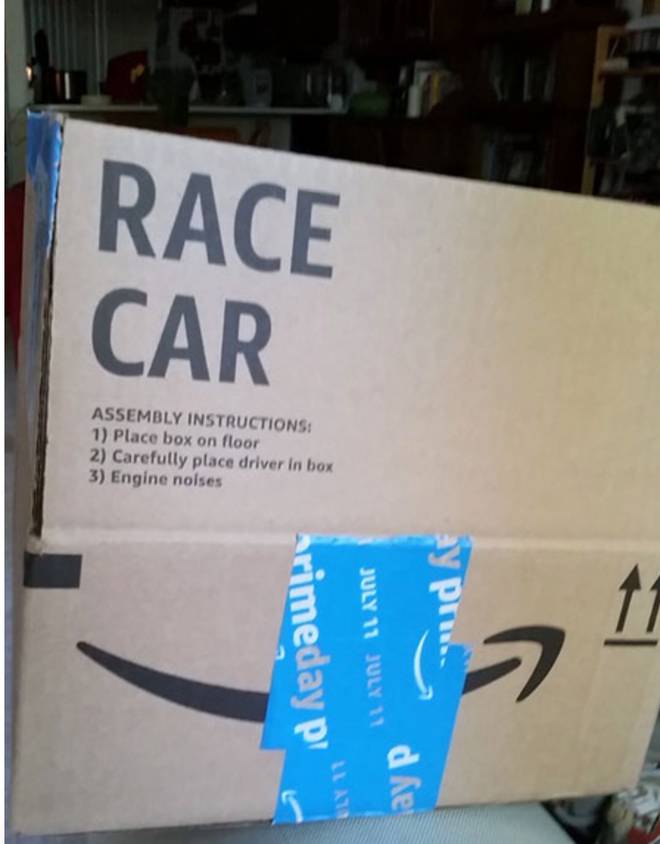 Good sports
At Wimbledon this week four time Grand Slam winner Kim Clijsters invited a spectator to join in her match after he was heckling her about her serve. Hilarity ensues.
Video pick
BBC Earth capture incredible footage of a hungry but determined polar bear ambushing a plump seal...