Superman
actor Henry Cavill has been photographed in Queenstown.
He's in New Zealand filming part of Mission: Impossible 6.
One excited fan, determined to hunt Cavill down, said it was a dream come true to meet the British actor, who was wearing a Lion's jersey.
Beni_Taehia posted to Instragram that it was awesome just to get the photo.
"I seriously felt like a kid watching superman walk pass with his cape.
"Funny, they said they saw me three times. So yeah I was on a hunt to get this pic."
Another group of lads had big grins when they saw Cavill in Queenstown.
Tom Cruise was also snapped on Monday when the helicopter he was travelling in landed at the airport to refuel, said the photographer, who didn't want to be named.
"He's been in a helicopter since 9 o'clock this morning, just flying around the whole of the Wakatipu. He's back out there now," he said.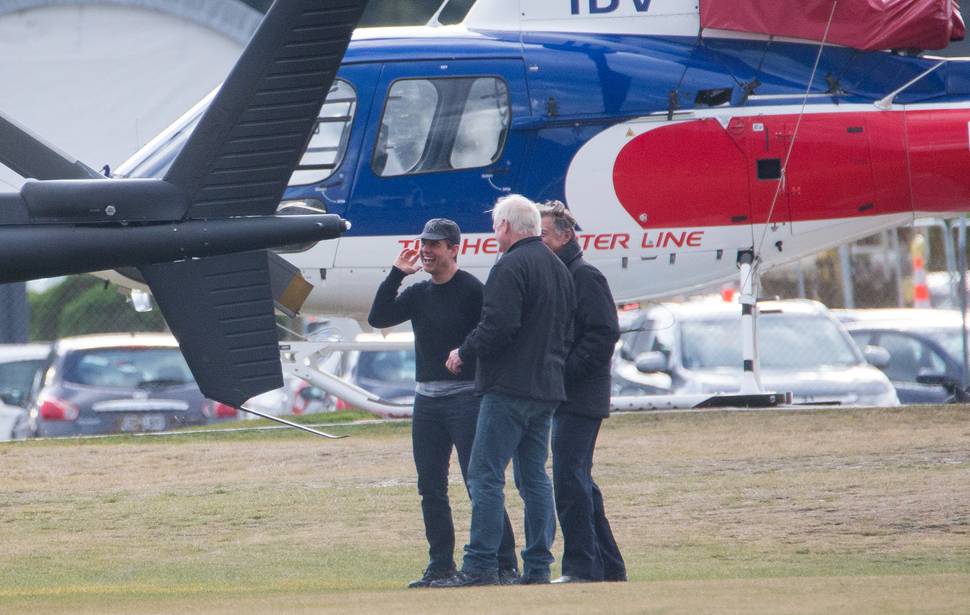 While the chopper was refuelling, Cruise could be seen inspecting the aircraft.
"He looked happy, definitely curious about the helicopter. He's curious about checking out the parts on it, you could see him checking out the rotor blades and the detail of it. Beautiful-looking helicopter."
The photographer said Cruise was happy, smiling, and giving the thumbs up to staff.
He was wearing a black New York Yankees hat.