A North Carolina man has pleaded guilty to murdering a former Food Network contestant, her husband and their unborn child, whose dismembered remains were discovered burned in a wood stove near their property.
Robert Jason Owens admitted Friday in state superior court that he killed Cristie Schoen Codd, a chef who once competed on the reality television show Food Network Star. He also admitted to killing her husband, Joseph Codd, and the couple's unborn daughter, Skylar, the Citizen-Times reported.
Owens told investigators he killed Cristie and J.T. Codd in March 2015. According to the Citizen-Times, Owens said he accidentally ran over the couple as they tried to move their car out of a ditch, first hitting his car's accelerator and ramming them, then backing over them.
He then hauled their bodies into their house, where he dismembered them with a reciprocating saw and placed their parts into plastic bags, he reportedly told investigators. From there, he took the remains to a wood stove at a mobile home on his property and burned them, according to the Citizen-Times. He told police he moved the couple's cars and sold their belongings to make it look like a robbery, WSPA reported.
Under the plea deal, Owens, 37, will avoid the death penalty and instead serve a minimum of 59 and a half years in prison, according to local media. Prosecutors said family members of the Codds had approved the agreement.
"Frankly, we don't believe there is any punishment that exists that would be a justification for what he did," the family said in a statement. "We can only hope that he suffers for the remainder of his life on Earth and again as he rots in hell."
In court, Owens apologised to the couple's family and friends.
"I'm grateful for you for the mercy you have left with this court to show me," he said, according to the Citizen-Times. "I am truly sorry."
Cristie Codd, 38, was one of a dozen contestants who appeared on the eighth season of Food Network Star, a competitive cooking series. She was the first contestant to be eliminated that season, which aired in 2012.
In an interview with WannabeTVChef that year, Codd said she wanted to open a cafe that served locally grown, healthy cuisine.
"I'm an advocate of trying to motivate and educate and inspire people," she said. "Healthy does not mean boring and bland."
After her Food Network stint, Codd worked as a caterer. Her husband, who was 45 when he died, worked as a grip on movie and television sets.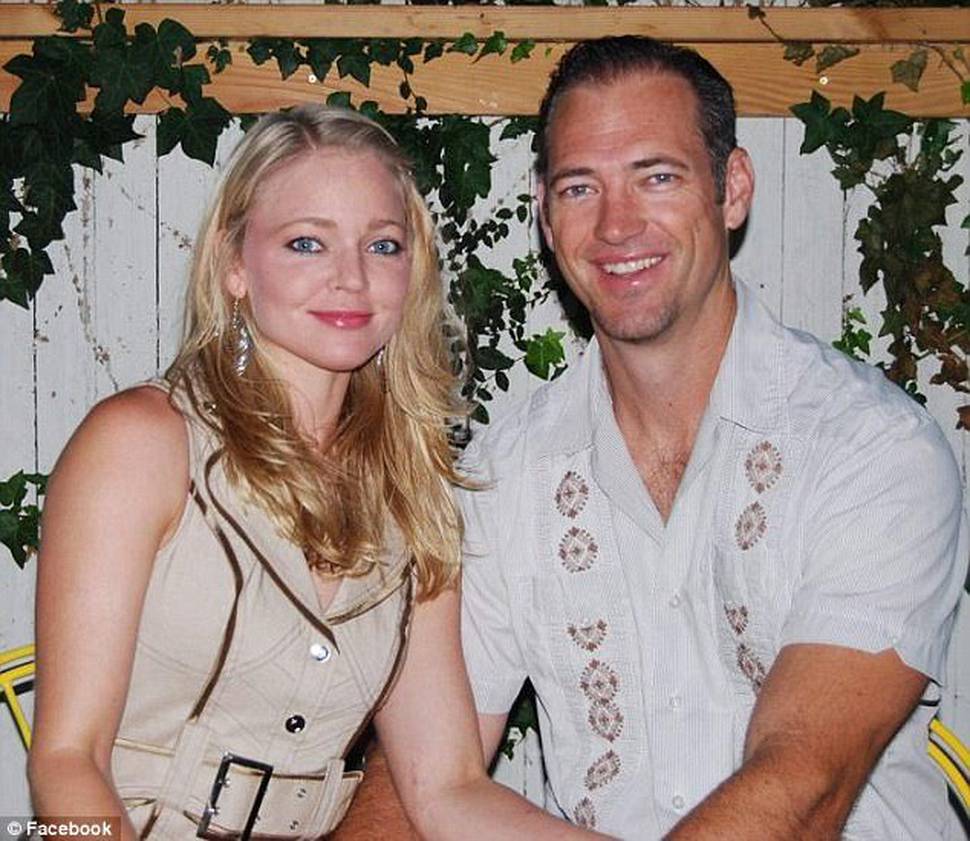 Family members reported Codd and her husband missing on March 15, 2015. Deputies who conducted a wellness check at their home in Leicester, North Carolina, found cars in the driveway and pet dogs inside but no sign of the couple.
Owens was immediately flagged as a suspect. The couple reportedly knew him because he had done construction work on their home, a local resident said.
Prosecutors on Thursday called the crime "among the most disturbing killings in Buncombe County history." His sentence was "tantamount to a sentence of death in prison," Buncombe County District Attorney Todd Williams said in a statement.
Family members who spoke in court remembered J.T. Codd as "larger than life" and "as genuine as a man could be," according to the Citizen-Times. Though Cristie Codd was known for her Food Network stardom, they said, "she was much much more than some Hollywood type. ... She truly lived to make others happy."