The first reviews have landed for Ghost in the Shell, and they're a mixed bag.
Those heading to the cinema to see the big budget sci-fi film are in for a great looking movie, critics say, but one that feels a little hollow.
Scarlett Johansson's controversial new film, which was largely shot in Wellington, is released in cinemas today.
Based on a late '80s Japanese Manga comic, it follows the antics of a cyber crime unit called District 9, let by a cyborg called The Major, played by Johansson.
Ghost in the Shell has been criticised for "whitewashing" its main character. In the graphic novel, The Major is of Asian orientation.
Critics say fans are in for a "spectacular" looking film, but one that feels a little empty underneath the gloss.
"It's a spectacular movie," wrote The Guardian's Peter Bradshaw. "But one which ... sacrifices that aspect from the original which over 20 years has won it its hardcore of fans: the opaque cult mystery, which this film is determined to solve and to develop into a resolution, closed yet franchisable."
The Hollywood Reporter's Jordan Mintzer agreed.
"If the 'ghost' of anime classic Ghost in the Shell refers to the soul looming inside of its killer female cyborg, then this live-action reboot from director Rupert Sanders really only leaves us the shell: a heavily computer-generated enterprise with more body than brains, more visuals than ideas, as if the original movie's hard drive had been wiped clean of all that was dark, poetic and mystifying."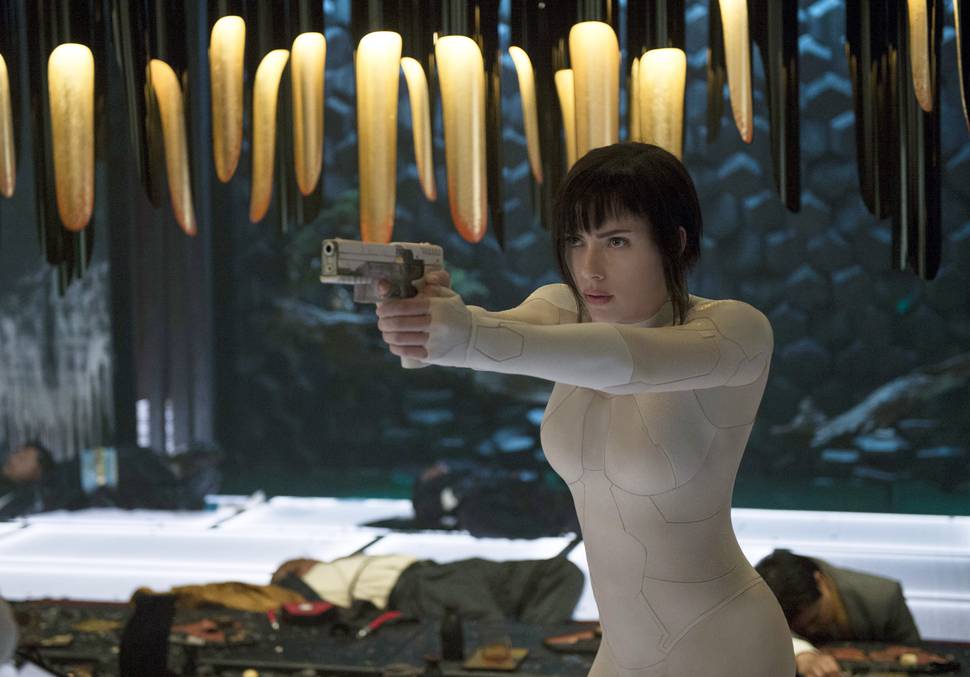 called The Major "just not very engaging".
"It's more a problem with the film than Johansson herself. A case, if you will, of it being so preoccupied with the shell, it forgot to bring enough ghost," he wrote.
But Variety reviewer Guy Lodge was more positive, saying it "spectacularly honoured the spirit and aesthetic" of the source material.
"This is smart, hard-lacquered entertainment that may just trump the original films for galloping storytelling momentum and sheer, coruscating visual excitement - even if a measure of their eerie, melancholic spirit hasn't quite carried over to the immaculate new carapace," he wrote.
And Tim Robey from The Telegraph called the film's set pieces stunning with "real sets and actors performing a balletic kind of stunt-karaoke".
"But the story is far more graspable - more streamlined - and the gracenotes, action-free, tend to be the highlights."
Yesterday, it was revealed Ghost in the Shell injected $85 million into Wellington's economy over the four months it was filmed here.
The film's big ticket items included spends of $10.1 million on accommodation, $3.2m on vehicle hire and $13.5m on art and costume materials.
Ghost in the Shell has a 62 per cent approval rating on Metacritic, and 67 per cent on Rotten Tomatoes.