Contestants who spent a year fending for themselves in the wilderness as part of a reality show left to discover it had been off air for seven months.
Channel 4 sent a group of people to a remote part of the Scottish Highlands with the task of building a new society for the programme Eden.
But due to terrible viewing figures only four episodes of social experiment were shown last summer according to Daily Mail.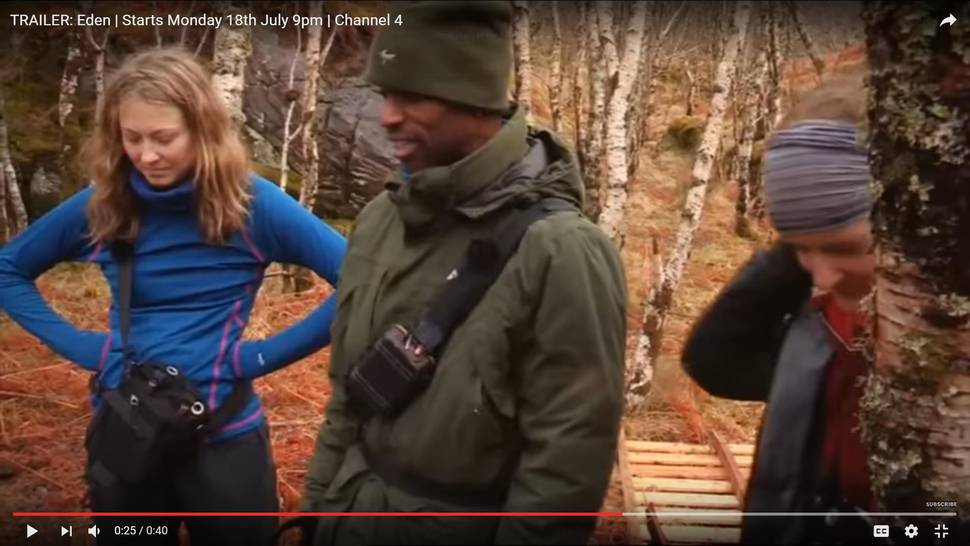 The 23 volunteers battled hunger, infighting and isolation with some having to resort to eating chicken feed to survive.
It was so bad that all but 10 contestants quit before the end with those who left complaining of health concerns.
So when filming ended the remaining participants were stunned to find out no one had been watching.
Speaking to the Press and Journal, Maria Macpherson, who lives in Ardnamurchan peninsula where the show was filmed, said: 'The last 10 have left. In the end the show was a joke.'
'Some of the participants were even seen in the dentist at Fort William needing treatment after eating chicken feed grit.'
'It has not done this area any favours - it has just not lived up to expectations.'
The show followed the group, which included a doctor, a chef, a carpenter and a shepherd, as they created their own rules and laws for their new society.
But the show wasn't a hit with viewers and the ratings fell from 1.7 million to 800,000 during the first four episodes and in January Channel 4 announced they would be cutting back on its coverage of the show.
A spokesman for the channel said: 'The appeal of Eden was that it was a real experiment and when we started filming we had no idea what the results would be and how those taking part would react to being isolated for months in a remote part of the British Isles.
'That's why we did it and the results, including the highs and the lows, will be shown later this year.'