By now, most of us know John Mayer's emotional new song is all about his ex-girlfriend Katy Perry.
The 39-year-old singer has confirmed that the track Still Feel Like Your Man from his new album refers to Perry, whom he dated on-and-off for two years before they broke up in 2014.
READ MORE:
• Adele's Kiwi celeb fan club
• Famous Agony Aunts: Taking advice from the stars
But Mayer is certainly not the first celebrity to write a breakup song about another star. In fact, he may have even drawn inspiration from another of his former girlfriends - Taylor Swift.
Here are some of the best-known breakup songs about famous exes.
JOHN MAYER - TAYLOR SWIFT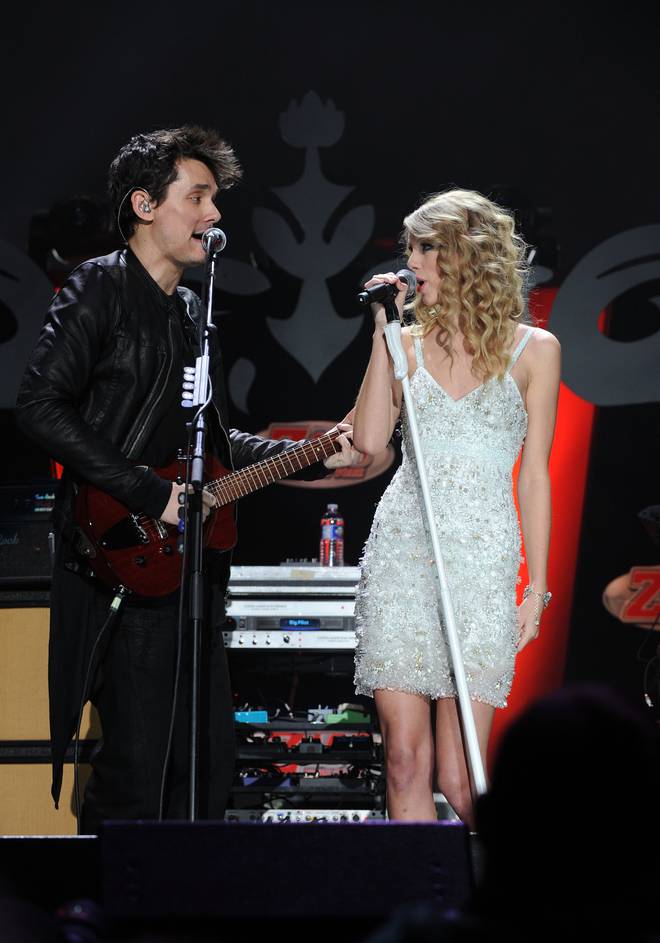 If you date Taylor Swift, you're going to get a song written about you. Everyone in Hollywood knows that by now, and John Mayer is no exception.
The pair apparently dated in late 2009 for around five months and it's widely believed that Swift's track Dear John is all about him (the name's a bit of a giveaway, to be fair.)
"Dear John, I see it all, now it was wrong / Don't you think 19 is too young to be played by your dark twisted games, when I loved you so?" read the lyrics.
Mayer was clearly unimpressed by the diss track, and told Rolling Stone in 2012 it made him feel "really humiliated."
KATY PERRY - RUSSELL BRAND
Before Katy got the breakup song treatment from Mayer, she was making one of her own.
The singer's 2012 song Wide Awake is said to be all about her short marriage to comedian and actor Russell Brand.
The couple was married in 2011 and divorced in 2012, and Perry all but confirmed the song was about Brand when interviewed by MTV shortly after its release.
"I hope [fans] feel encouraged that it doesn't matter what thing is thrown at you or what kind of obstacle you face," Perry said. "You can get through it and land on your feet triumphantly and strong. That's what I hope people get from this music video ... from the song. It's just you've gotta grow up a little bit, I guess. Sometimes you have to deal with some things in order to move on in life. That's what I'm doing."
BRITNEY SPEARS - JUSTIN TIMBERLAKE
Britney Spears and Justin Timberlake's post-breakup song war remains one of the most dramatic in history.
Shortly after they broke up amid rumours she cheated, NSYNC's Justin went solo, and penned the very shady track Cry Me A River ("You don't have to say what you did / I already know / I found out from him.")
About a year later, Britney released the incredibly emotional - and apologetic - ballad Everytime, although she has never officially confirmed this was about the breakup.
MILEY CYRUS - LIAM HEMSWORTH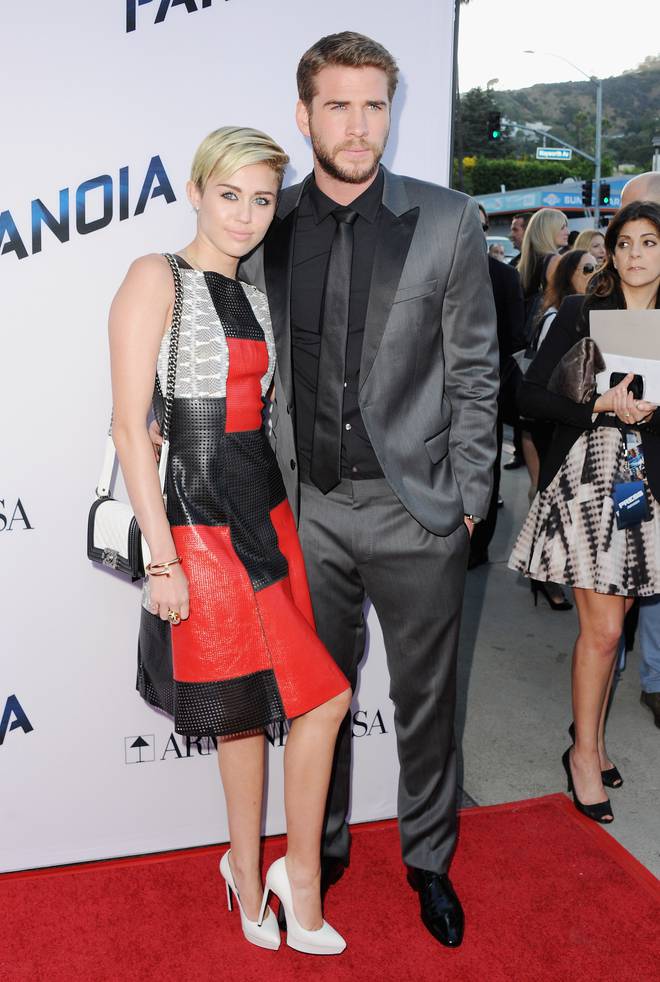 Arguably Miley Cyrus' most powerful and raw song, Wrecking Ball lifted the lid on the young singer's breakup with fiance Liam Hemsworth.
Among the most revealing lyrics? "All I wanted was to break your walls/All you ever did was wreck me." Ouch.
However, it may have proven therapeutic for the couple as they're now back together and reportedly have become re-engaged.
JUSTIN BIEBER - SELENA GOMEZ
After the Justin Timberlake/Britney Spears saga came Justin Bieber and Selena Gomez.
The pop stars split in 2014 after years of dating on and off. Last year, Bieber revealed on The Ellen DeGeneres Show that three of the songs on his latest album Purpose were about Gomez: Sorry, Mark My Words and What Do You Mean?
Meanwhile, his songwriter Justin Tranter later told CBS that Gomez was told about Sorry before its release, explaining "these are real peoples lives."
ED SHEERAN - ELLIE GOULDING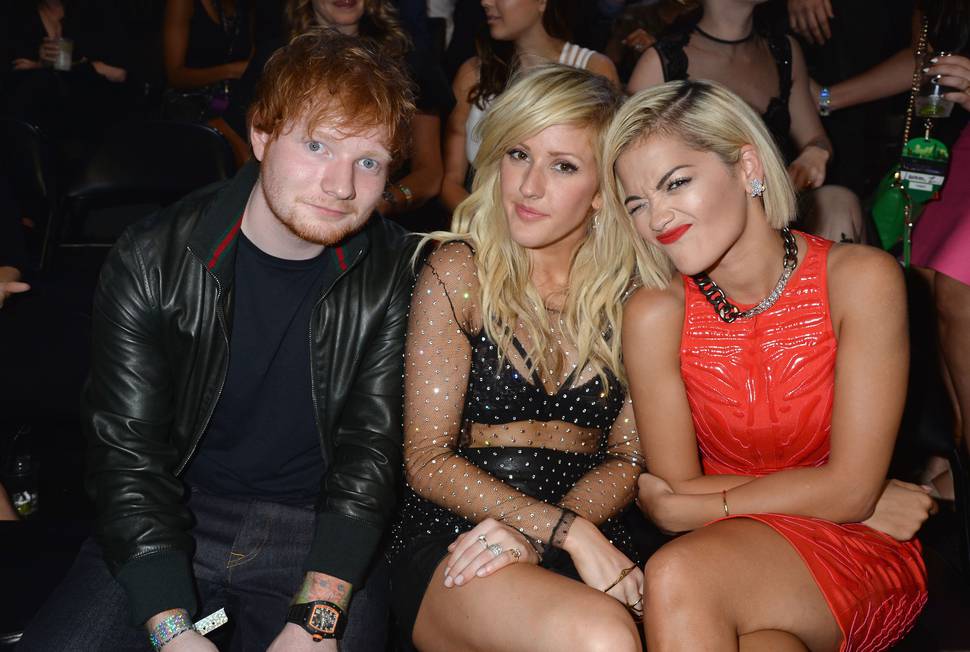 They kept their relationship extremely under wraps until they were caught holding hands at the 2013 MTV Video Music Awards.
And, while their romance might've ended almost as quickly as it began, it didn't stop Sheeran from penning his most ruthless breakup tune to date called Don't.
The song was reportedly about Ellie Goulding cheating on Sheeran with One Direction member Niall Horan and the lyrics speak for themselves.
"You didn't need to take him to bed that's all...And I never saw him as a threat. Until you disappeared with him to have sex of course...It's not like we were both on tour. We were staying on the same f**king hotel floor," Sheeran sang.