She is an aspiring model and actress who has already taken part in a prestigious shoot for Chanel - and Paris Jackson looks incredible in a new shoot for the April issue of Harper's Bazaar, set in France.
The 18-year-old flaunts her taut abs in the set of photographs taken in Paris, while discussing her relationship with father Michael in an accompanying interview according to Daily Mail.
She said: 'When I was a kid, I was with my dad and my two brothers. Growing up, I was treated as the favourite because I was the only girl. I was the princess; I was perfect in my dad's eyes.'
She pays tribute to her father, wearing his trademark loafers and white sock combination.
In another image, she wears a Parisian Breton top with jeans and high heels as she fashions a red scarf in her hair to receive a kiss from some soldiers.
She looked just like Madonna did in the 80s, which is notable as she recently confessed she had briefly dated Thriller hitmaker Michael for a week back in 1991 - nine years before Paris was born.
During an epic Carpool Karaoke session with James Corden, the 58-year-old confessed she 'tongue in mouth kissed' the late singer.
She also admitted it was she who made the first move 'because he was a little shy', adding, 'But he was a willing accomplice.'
Paris is the only daughter of the late musical icon - who passed away in 2009 aged 50, when she was just 11 - and has said she was treated like royalty when her father was alive.
Paris - who has brothers Prince, 20, and Blanket, 15, was shielded by her famous father - appearing in public with her siblings sporting face masks and veils, when she was younger.
These days, she is very much in the spotlight, with endorsement deals reportedly in the offing along with a role in Lee Daniels' TV series Star which will see her play a social media guru.
'Plenty of times I've thought about not doing anything in the public eye and having my own private life,' she tells the magazine.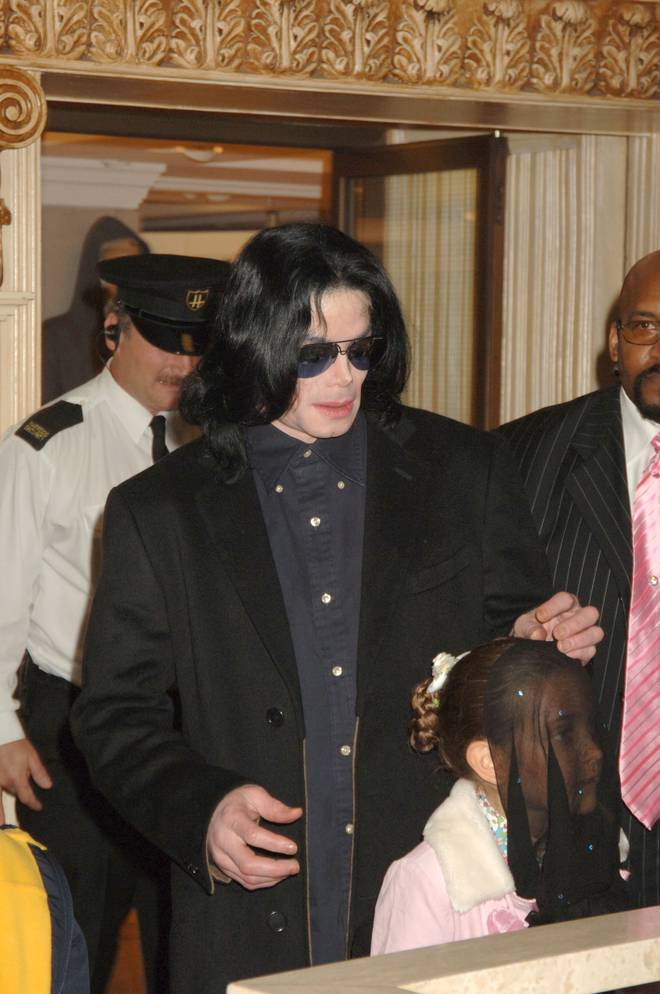 'Then I started seeing how everything in the world is going. And I feel like each year it's getting worse... I know there are a lot of people who would feel very blessed to be in my position, so I want to use it for important things.'
But fame comes with its downsides, and Paris is defiant in the face of social media trolls and naysayers.
'You're on their mind - how is that a bad thing? Doesn't matter if they're saying good or bad things about you.
'They're thinking about you enough to write about you. You just can't care... Not everybody is going to be happy with what you do. If you're not happy with what you're doing, that's a problem. If you're happy, who gives a f**k?'
Paris previously claimed that the late Thriller hitmaker was '99 percent' of her inspiration.
She said: 'All of my inspiration. I would say 99 percent of my inspiration comes from him, because he has always been my world. He is my roots.'
The actress also said she hopes to have the 'strength' her father did.
When asked previously which one of her dad's qualities she'd like to have, she added:
'Definitely his strength. He was the strongest person I know and tried to do everything with a much love and kindness as possible.'