Warning: this story contains spoilers for Rogue One: a Star Wars Story.
The actress who played a young Princess Leia in Rogue One: a Star Wars Story says it was a "scary" cameo to film.
Norwegian actress Ingvild Deila played a young Princess Leia at the end of Rogue One with a computer-generated version of Fisher's face superimposed over hers.
In an interview with YouTuber Jamie Stangroom, Deila said she was fine with her face not being shown and said playing Princess Leia was a "huge honour".
"I was just thrilled they were going to see how far they could push the effects and CGI," she said.
To portray the character, Deila said she wore a wig to recreate Princess Leia's iconic buns, as well as "plenty of dots all over my face, like an exotic fish. I looked very strange".
Deila told Stangroom it was a "huge relief" to hear Carrie Fisher had "enjoyed" the effects.
Addressing whether she would have taken the role had Fisher passed away before filming, the actress said: "It would have been more difficult to say yes. Also it depends whether she'd been informed ... If she was against it then I don't know if I would have said yes.
"But if she was fine with it, maybe yeah. It's hard to know ... It would have been way more complicated."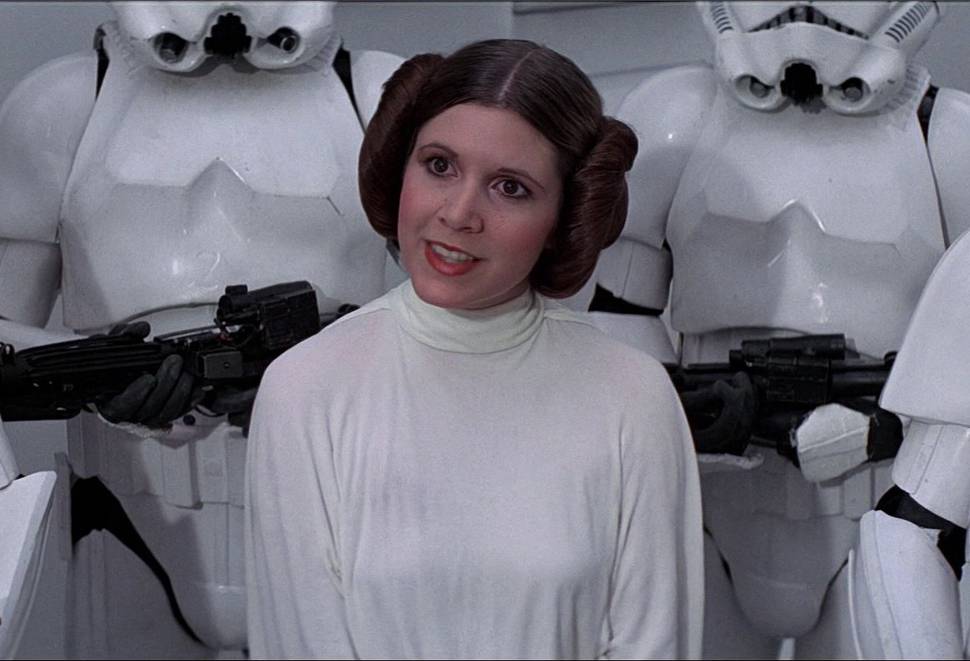 When asked if she would do a Princess Leia spin-off film, Deila said she would be "lying if she said no".
"It would be great. Really scary at the same time because she's such an iconic character and I really, really respect and admire Carrie Fisher and who she was. There would be two very big shoes to fill, you could never replace her," she said.
The Star Wars universe continues to expand, with a young Han Solo film in the works. Beautiful Creatures star Alden Ehrenreich will play Han Solo, with Woody Harrelson, Thandie Newton and Emilia Clarke joining the cast.
The next film in the Star Wars series is Star Wars: The Last Jedi, set for release on December 15 this year.