With so much going on during the Auckland Arts Festival it's easy to feel overwhelmed with choice.
So if you're looking for something completely different try these two acts:
Emir Kusturica & the No Smoking Orchestra
Don't let the name fool you, the only way to describe the ethnically inspired, rock meltdown of these guys is smoking.
It's a powerful hit of traditional gypsy and Balkan folk instrumentation crammed into a rock n' roll format. A dramatic, showy, high energy explosion of musical styles and genre-mashing musicianship.
Hailing from Serbia and fronted by award-winning and eccentric filmmaker Emir Kusterica, the music disregards all boundaries of limit and genre.
These guys have the chops to slide effortlessly from Turkish folk, to street funk, to unhinged jazz, to something that sounds like Hava Nagila, to shouty punk rock all within the same song.
It's odd, and it could be a bit much for some. But for others it will be a wildly thrilling ride.
WHEN: Next Thursday
Paris Combo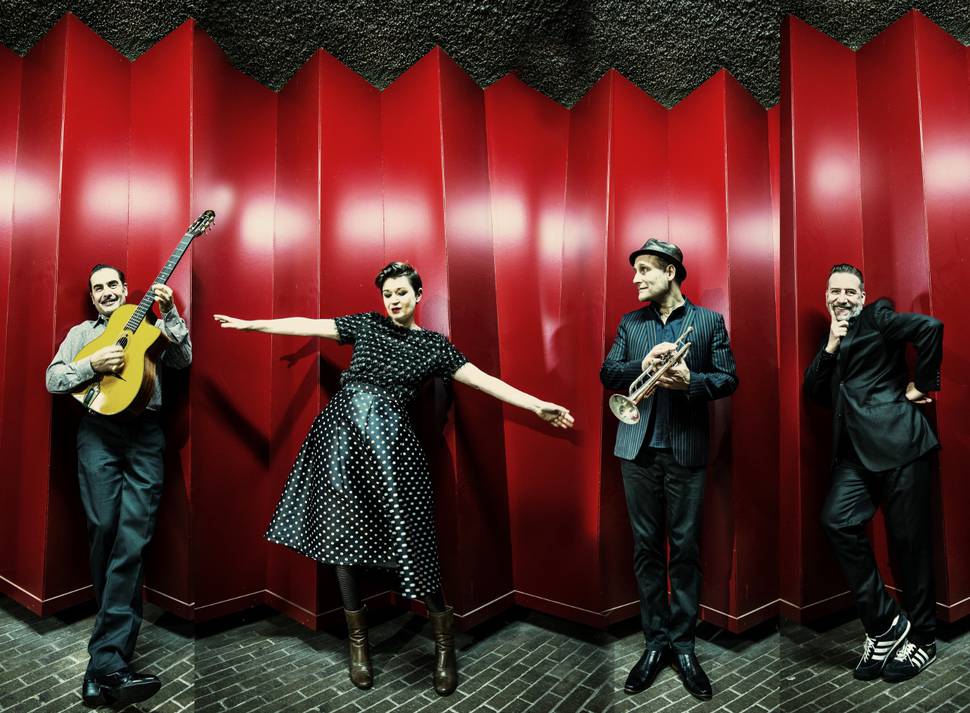 For sultry, seductive sophistication look no further than the Paris Combo. This crack jazz outfit have been delighting audiences worldwide since the mid-90s with their hip, uber-cool, stylings.
Their jazz is so smooth you could slide off of it. But to keep things swinging they also inject a little Latin flavour and some sweet Spanish guitars into their Parisian sound, with the occasional detour into cabaret, gypsy and French pop.
The mixing of these styles makes Paris Combo sound both familiar and new and guarantees a thoroughly unique night.
Fronted by chanteuse Belle du Berry, who can switch from bewitching and breathy to swinging and soulful, the Paris Combo will bring plenty of French flair to Auckland.
Are we looking forward to it? Oui oui.
WHEN: Next Tuesday and Wednesday night