Imagine meeting your favourite actor years ago, writing a funny story about it and then scoring free tickets to that same star's movie premiere.
For one Hugh Jackman fan that tale became a reality after he revealed on Reddit he was being flown to New York to see the premiere of Jackman's newest X-Men film Logan.
Clayton Spencer was the lucky fan and took to the popular website to announce Fox Studios was footing the bill for his attendance to the red carpet screening.
"Apparently FOX Studios caught wind of this and they are flying me to New York to meet Hugh Jackman, and see LOGAN at a RED CARPET Screening! Thank you REDDIT!" he wrote.
Spencer met Jackman way back in 2009 at the Seoul World Trade Centre in the restaurant Quiznos.
"I heard murmuring coming from behind me from passers by while standing in line, I turned around, and there he was, better than six foot tall, and scruffy," he wrote.
"I said, MR JACKMAN! what are you doing here?"
The actor was in the Korean city for the premiere of his movie Wolverine Origins and proceeded to ask Spencer what was good to order from Quiznos.
Spencer told him his favourite creation which Jackman seemed to trust and proceeded to order the recommendation.
Ever the humble fan, Spencer also wrote, "I would doubt seriously the Mr. Jackman would remember me, He probably meets 20-30 people a day and they are left star struck, For him, it's just a Wednesday getting a sandwich.
"For me it is meeting the perfect personification of a childhood hero that I had read about for more than 20 years at that point."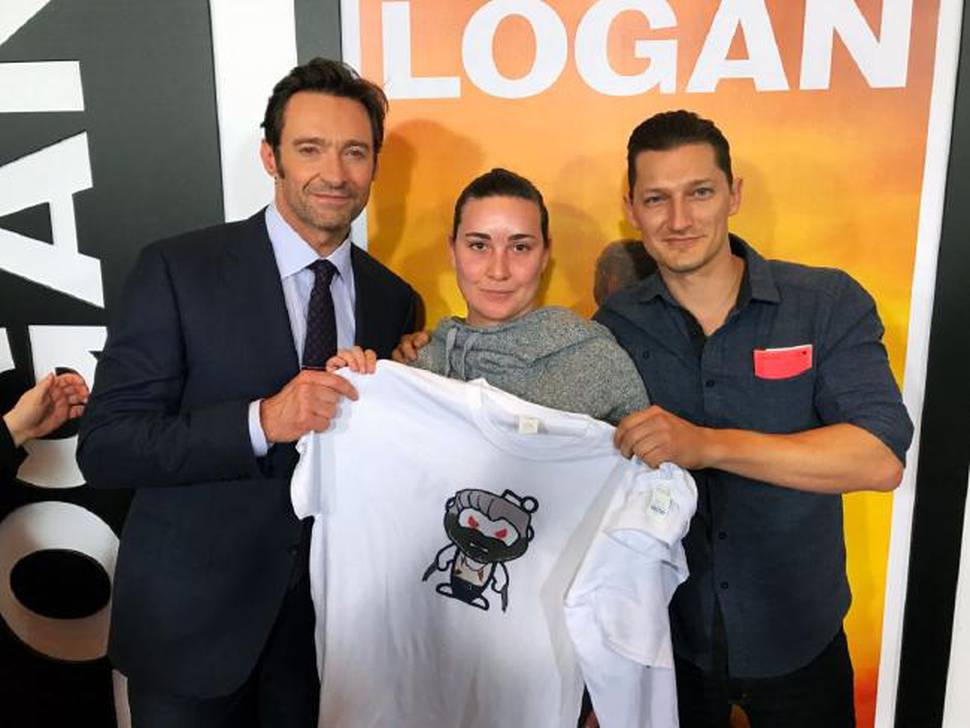 But, Spencer's story about giving the actor sandwich advice seemed to be so impressive Fox Studios decided to fly the comic book fan to see Friday night's screening of Logan in New York.
Despite not asking for a photo when he originally saw the actor in 2009 saying "it would be in bad form", Jackman did manage a quick photo with the superfan at the premiere.