The 89th Academy Awards was a ceremony full of firsts which ended with not only a shock upset, but perhaps one of the biggest gaffes in Oscar history.
When it came time for the most prestigious award - for best picture - to be announced, presenters Warren Beatty and Faye Dunaway had apparently been given the wrong card to read from, falsely announcing La La Land as the winner.
It wasn't until the film's crew got on stage and started making speeches that an awards producer appeared, announcing that actually, Moonlight had won.
Someone even had to clarify that "this is not a joke" as the real winners were welcomed to the stage and the La La Land team gracefully exited.
It was Moonlight's third win of the night after picking up best actor in a supporting role and best writing for an adapted screenplay.
The film features a black cast telling an LGBT story and its recognition is a major step away from last year's "Oscars so white" controversy, with many fans taking to social media to praise the win.
La La Land
was tipped as a favourite for the category and while it didn't win, it did hit the record for the most nominations (also held by
All About Eve
and
Titanic
) with its 14 nods, and took home six of those awards.
Adding to its acclaim, La La Land's director Damien Chazelle became the youngest person ever to win the Oscar for best director, at age 32.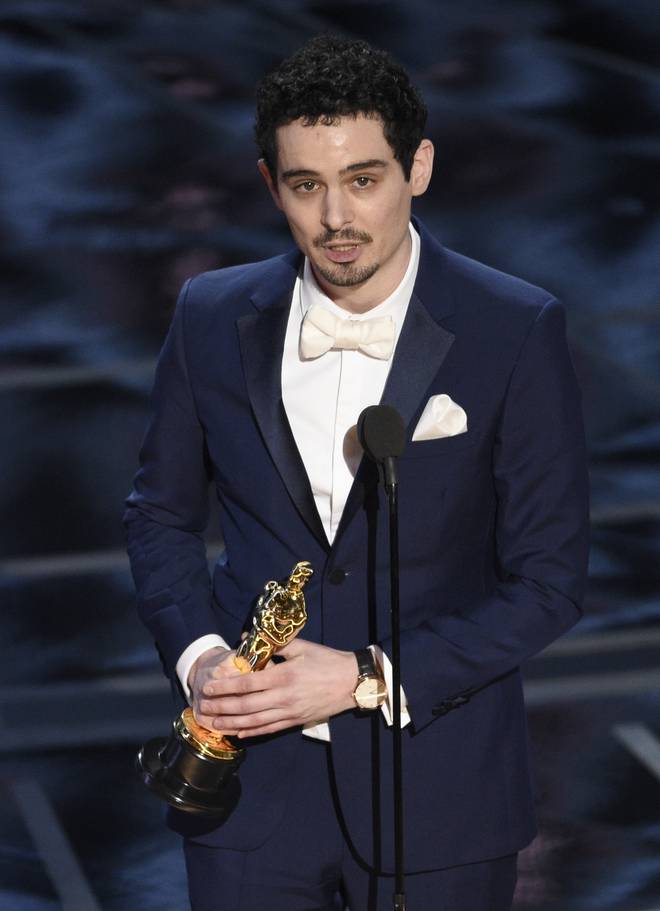 New Zealand also won big at the ceremony, with two Kiwis picking up awards for two separate films.
Dan Lemmon won the Oscar for best visual effects for The Jungle Book, and John Gilbert won the award for best editing for his work on Mel Gibson's WWII drama Hacksaw Ridge.
John Gilbert has won his second Oscar in Film Editing for the film Hacksaw Ridge. Source: Sky
"The story of Desmond Doss and his courage and selflessness was as good as you get," Gilbert said in his acceptance speech. "So that was a great start for me. I needed good material."
He also thanked the film's director, Mel Gibson adding: "Mel, I had a fabulous time working on this film with you, and I hope there's more where it came from."
And best picture blunder aside, the rest of the ceremony passed by without too much incident.
Eyebrows were raised on the red carpet when actress Blanca Blanco appeared in perhaps the most revealing dress to hit an Academy red carpet and she quickly made headlines for the resulting wardrobe malfunction.
Gilda Kirkpatrick and Colin Mathura-Jeffree join us to share their thoughts on the Oscar red carpet.
A few other celebrity moments went viral within seconds including Nicole Kidman clapping awkwardly, Justin Timberlake's musical opening of the ceremony, and Taraji P Henson and Octavia Spencer losing it over the snacks that kept raining down from the ceiling.
And host Jimmy Kimmel attempted to prank a tour bus full of fans by bringing them into the ceremony, but the joke was on him as rather than shying away, the fans seized the opportunity to meet the stars, take some selfies and pick up a few freebies as they passed through.
More importantly, the awards themselves came with their fair share of shock upsets and some history-making achievements.
Casey Affleck picked up the Oscar - his first ever - for best actor, for his work in Manchester By the Sea, and Emma Stone took out best actress for her work on La La Land.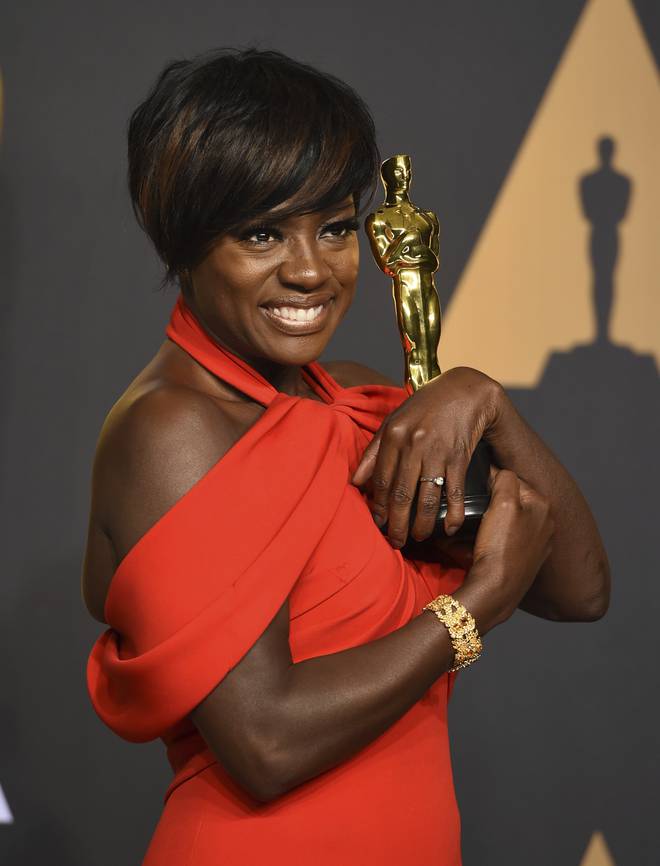 Mahershala Ali (Moonlight) became the first ever Muslim actor to win an Oscar (best supporting actor) and Viola Davis (Fences) claimed best supporting actress, making her the first black actor to ever have won the industry's "triple crown" - an Emmy, a Tony and an Oscar.
Fantastic Beasts and Where to Find Them was the first film from the Harry Potter franchise to win an Oscar (costume design), O.J: Made in America was the longest film and the first made-for-TV documentary to win (best documentary feature), and it was the first time since 2007 that more than one black actor won acting awards in the same night.
For the full winners' list, click here.