Eli Matthewson and Chris Parker have a significant amount in common. Both are comedians on the rise. Both work as writers for Jono and Ben. Both are from Christchurch, both studied theatre, they've both played Puck in A Midsummer Night's Dream.
And they both came out in their 20s.
"I think Christchurch was a heavy influence on that," Matthewson, 28, says.
"There were no gay role models growing up," adds Parker, 26. "I think that's part of the reason why it took so long was that there was no example of someone living that positively. They were definitely around but I wasn't aware of them."
The Male Gayz is the duo's way of making up for lost time. A weekly online podcast on the Little Empire Network, the show gives them a chance to discuss all the issues they never had the chance to when they were younger, as well as providing something for young people in the same situation.
"There wasn't a lot for us to key into when we were coming out and younger and in the closet.
"So we thought we should kind of contribute to that spectrum of gay pop culture so that people who were in our position have something to listen to," Parker says.
The two met in Christchurch through being active with theatre, though that culture was potentially detrimental to their sexuality.
"We were doing drama and music and stuff at school, the typically gay things," Matthewson says. "I feel like it actually creates a culture where you're like 'I'm not one of the gay ones'.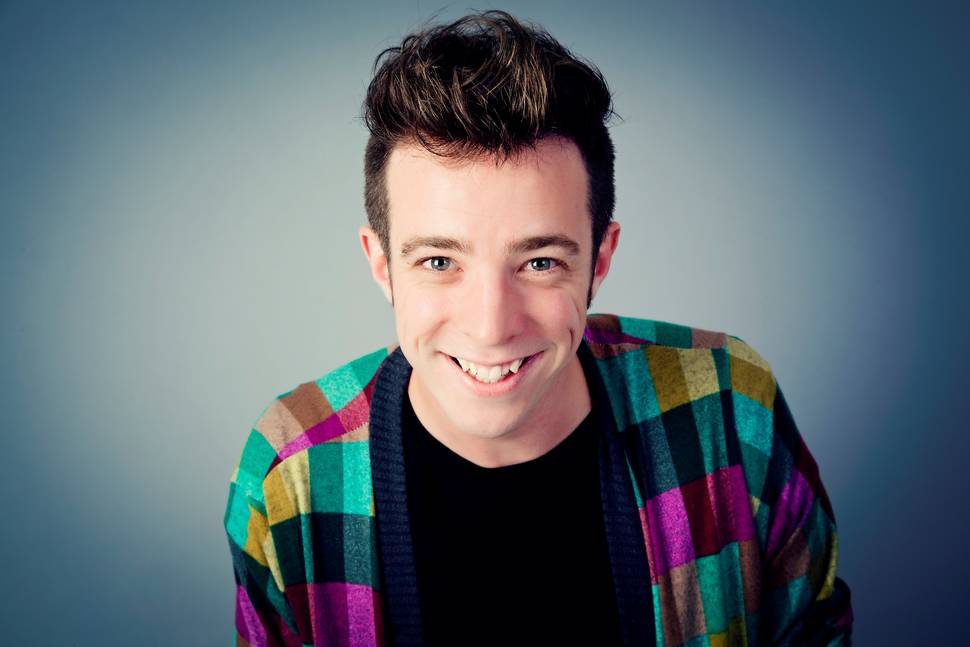 "No one was out getting action so no one was talking about sex. It wasn't until about a year ago that we talked about sex all the time and nothing else," Parker adds.
"It was like Glee, we were all just hanging out and talking about music and role models."
The duo are partially using the podcast to broaden their knowledge of the LGBT community, opening each episode with a "Fact of the Gay".
"We're trying to educate ourselves," Matthewson says. "It opens with a fact so we can learn things about our community. It's so easy to be gay and just read stories about white gay men."
The podcast is just the latest move in their rising profiles, following roles on Funny Girls and their work in the Auckland theatre scene.
Parker has become notable for his plays, written in collaboration with Thomas Sainsbury. Their last effort, Camping, which was a sell-out smash hit at last year's Comedy Festival, is back for this year's Pride Festival.
"Tom [Sainsbury] and I really like joking about this idea of New Zealand masculinity and skewering that. We both play these hetero males who are hyper-masculine but most likely are gay."
Meanwhile, Matthewson will be taking part in the Great Auckland Pride Debate as well as performing stand-up.
While it may not be an issue during Pride, discussing sexuality during stand-up can be a complicated issue.
"When I'm doing stand-up, I'm always conscious of, if I'm doing 15 minutes, how much of that can I talk about being gay without putting audience members off," Matthewson admits. "Doing the podcast we don't have to worry about it being too gay because that is the premise."
The Male Gayz comes at an interesting time for the LGBT community, where advancements such as gay marriage and increased trans awareness have been met with volatility from conservative forces.
Recent events show New Zealand is not immune to the tension. The pair recorded an emergency podcast in the wake of Brian Tamaki's homophobic sermon at the end of last year.
"There's a lot of people who have very backwards ways of thinking, who feel like they are licensed now to be like, 'this is how I feel'," Parker says.
Matthewson agrees, saying: "What's hard is trying to keep dialogues going and being vocal without fighting back with anger. It can be very easy to fight anger with anger."
It can be difficult at times, but both comedians have found opportunities to stand up against past doubts.
Matthewson went back to Christchurch last year for the Busker's Festival, and says it was a new experience.
"All these people I went to high school with and used to work with saw me talk about stuff I used to avoid."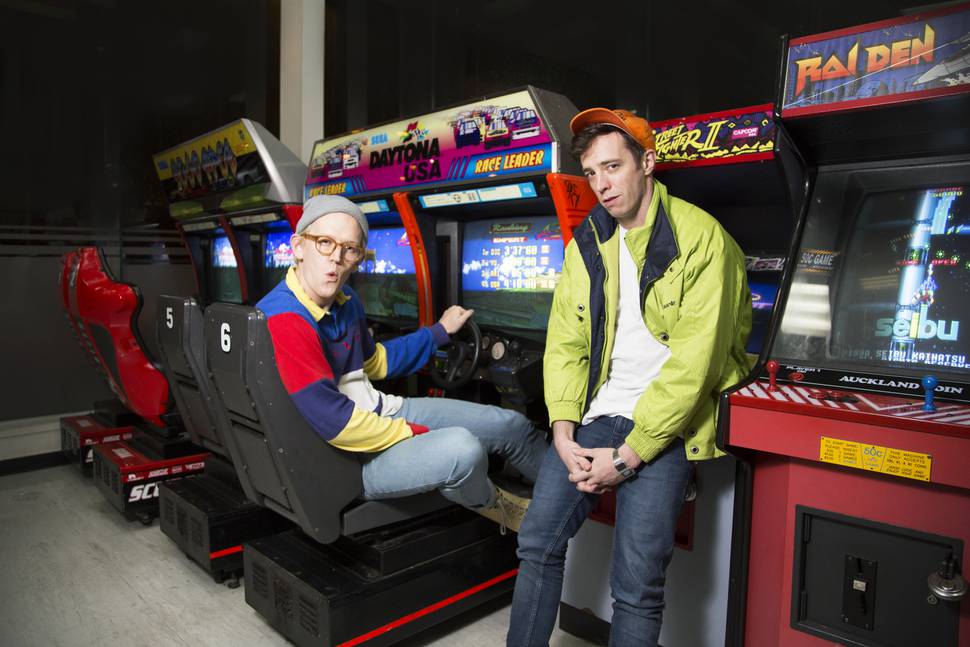 Similarly, Parker went and spoke at his old high school, Christchurch Boy's High, which was challenging.
"You always find yourself checking in: you become so confident in yourself and you present yourself in a certain way, and then you go to a place where to survive you stripped that all off you and tried to blend in and be invisible.
"So to be back you find yourself rebelling against that instinct to be, like, 'hide'. I got to stand up in front of all the seventh form leavers and not have to hide anything in the hope that there are some people in that audience who could hopefully relate to that."
The two have a number of topics they'd like to discuss on the show, including getting more diverse voices in there as well as tackling issues around the upcoming election.
For the pair, who both grew up in religious households, it's important to be balanced in their coverage of gay life.
"You're reminded daily of how hard [it is] and the struggles and the challenges. We accept those and talks about those, but also I think it's really good to have a space to talk about what's fun about being gay," Parker says.
"For the most part, our lives are just as mundane as everyone else's," Matthewson adds. "We don't feel like we're sinning."
"Sinning?" Parker asks. "I do. Every day. Sinning every day."
"Sinning and loving it," Matthewson fires back, before the two crack up laughing.

Camping is on at Q Theatre Feb 8-16. The Great Auckland Pride Debate is on Feb 20. The Male Gayz perform live at the Poddy Fest, Feb 25.