Victoria Beckham has jetted to New York amid husband David Beckham's 'Beckileaks' emails scandal, where he reportedly called an honours committee 'unappreciative c***s'.
Leaked correspondence between the former soccer star, 41, and his advisers allegedly revealed he used the expletive when they did not knight him.
David Beckham's emails were reportedly hacked as part of a $1.6 million blackmail plot, dubbed "Beckileaks", The Sun reports.
Posh, 42, was pictured working in the Big Apple, where she is due to show her latest clothing collection at New York fashion week, while Becks was photographed alone in London.
Posh flashed her wedding and engagement rings as she strutted the streets in Manhattan, wearing a daring red fitted knit dress, teamed with a structured blue shirt, stiletto booties and oversized sunglasses.
Days earlier, she was rushed through Heathrow airport in London as she boarded her flight to New York.
Allegations from the email hack include that Becks - who was awarded an OBE in 2003 - did charity work as part of a strategic PR campaign for a knighthood (Beckham was said to have come close to being named a "sir" in 2014 but was overlooked).
The emails also revealed his team hatched a plan to send him to space as part of a plot to generate sponsorship opportunities, Daily Mail reports.
The scandal has dealt "brand Beckham" a massive blow.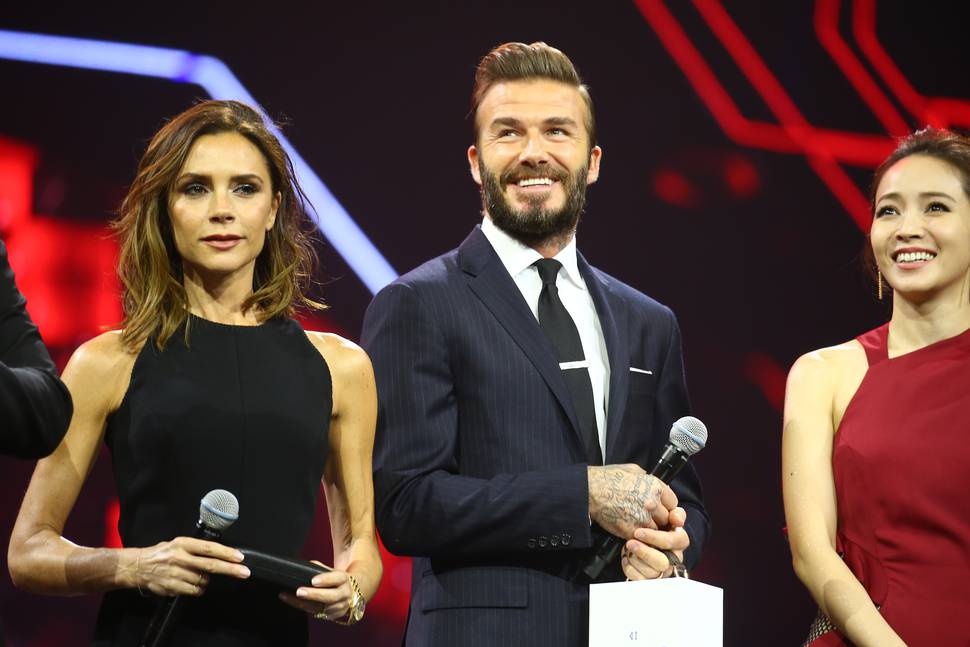 The Beckham family has built a multi-million dollar fortune based on its polished brand and is considered celebrity royalty, particularly in British social circles.
Posh and Becks have been married for 17 years and share four children: Brooklyn, 17, Romeo, 14, Cruz, 11, and Harper, 5.