Adventures on the A11 back in the day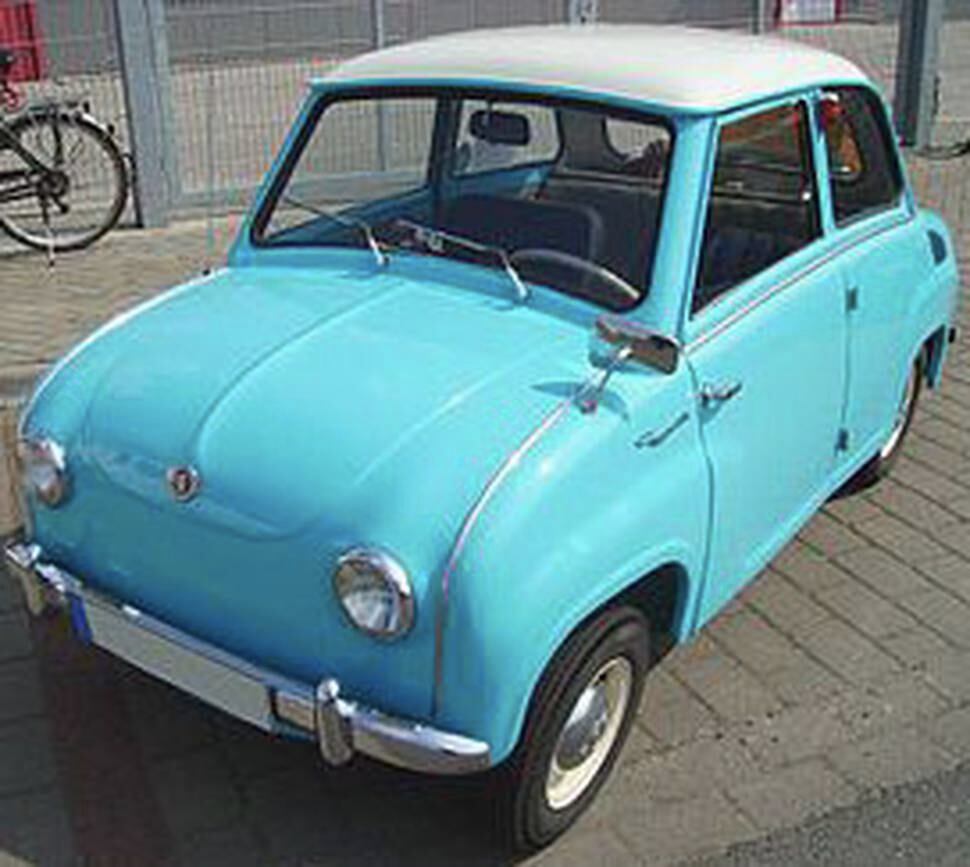 "I read with interest about the Morris Minor with the blanket over the motor in Sideswipe last week," writes a reader. "While living in West London in 1969 my husband bought a Goggomobil. It didn't go but that was no deterrent and he decided we could tow it to his parents' place some 193km away in Norwich so he could 'do it up'! So he drove our trusty Triumph Herald while I steered it down the A11. No lights but that was okay - when it started to get a bit dusky I placed a workman's lantern in the rear window! No one stopped us and we arrived safely!"
When it costs to sell something
A reader was selling old textbooks on Trade Me. "A $1 reserve to help a struggling student. Pick up only please in Auckland. Someone in Timaru buys it for $1 and asks me to ship it at their cost. Fine, whatever. A few days later ASB charges me a mysterious $3 "monthly charges" fee. A quick phone call reveals that someone deposited a sum of money ($5 including shipping) into my account by going into a branch. Because I have a Streamline account ASB charged me $3 for the privilege. Days after I had already confirmed receipt of the money and sent the item. Excuse me? How is a third party able to go into a bank with my account number and authorise my account to be charged a fee based on their deposit? Wonder how many other people have been caught out?"
Diggers play during downtime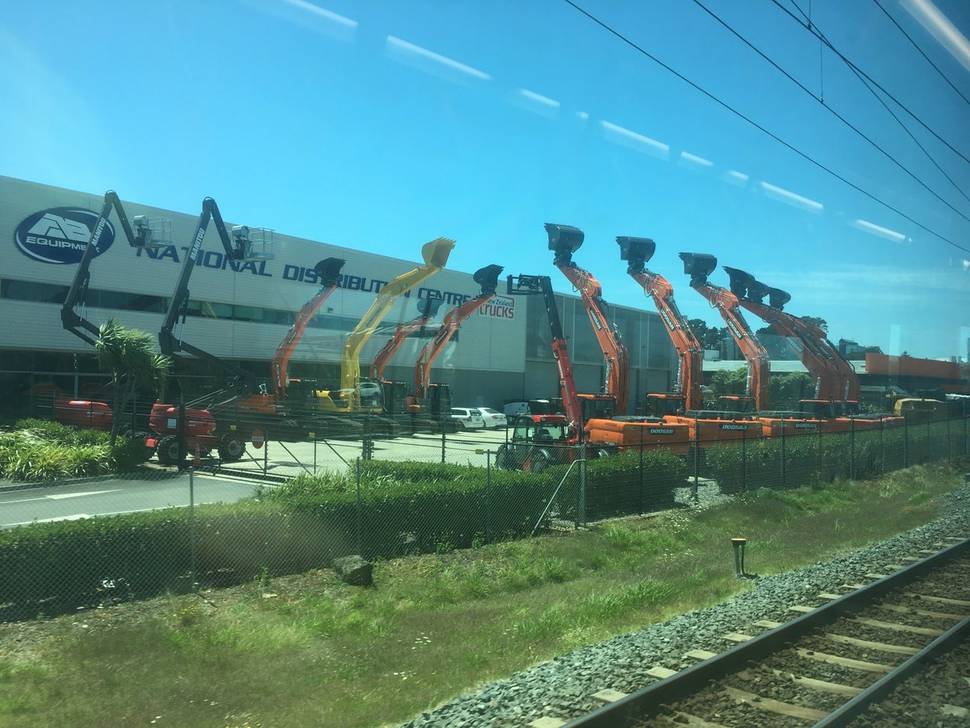 "These diggers seen from the Eastern line look like they are high-fiving [or fighting as my kids thought]" tweets @juliefairey
Picture this: How photographer Greg Armfield missed the mating rhinos at Nairobi national park...
Good read: Hater is the dating app which brings people together based on their mutual dislike of certain things. It just could work.
Video: Is this elevator in Yerevan, Armenia the worst in the world?