Pop superstar Kylie Minogue has reportedly split from her fiancé Joshua Sasse over rumours he had been having an affair, the Daily Mail reports.
Just days after Kylie, 48, was seen on British TV excitedly talking about her wedding plans, Joshua, 29, has been thrown out of her west London home over rumours he was seeing Spanish actress Marta Milans, 34, according to reports from The Sun.
A source told the newspaper: "She is absolutely devastated, totally heartbroken. She really believed he was The One. But she no longer trusts him."
British actor Joshua reportedly met and bonded with Marta last year as they shot the axed TV drama No Tomorrow in Vancouver, Canada.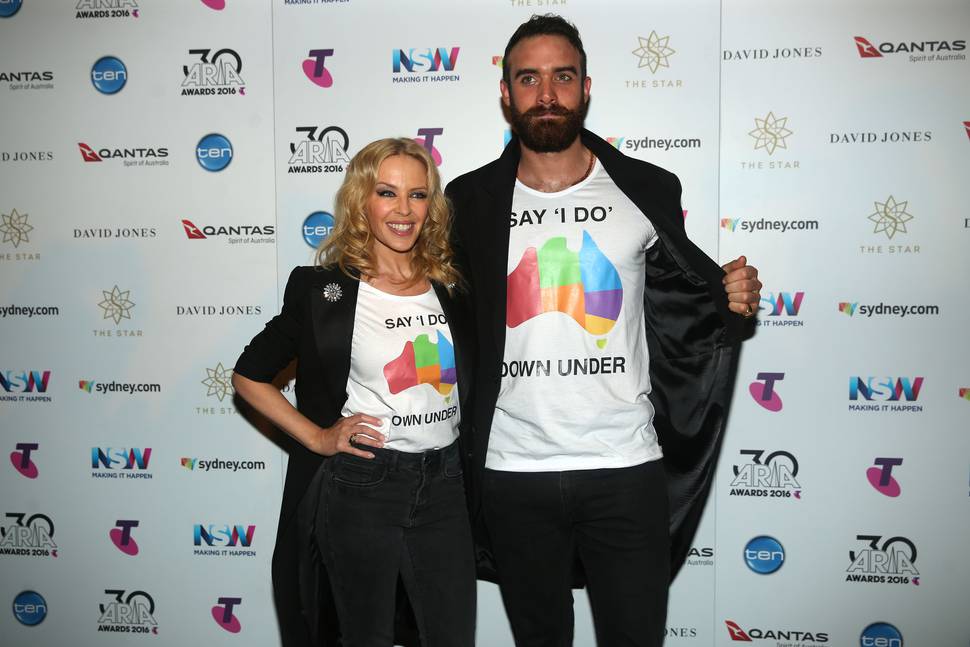 According to The Sun, Kylie had a number of furious arguments with Joshua before travelling to France for Paris Haute Couture Fashion Week last month.
And it is on her return that the newspaper reports she decided to end things, ejecting her partner - who she met in the summer of 2015 - from her plush home.
MailOnline has contacted a representative for Kylie Minogue for comment.
In a pre-recorded interview shown on ITV's This Morning on Tuesday, Kylie talked about her wedding plans, and how they would differ from those of her former Neighbours character Charlene, when she tied the knot with Scott (Jason Donovan).
She said: 'I'm taking no inspiration from Charlene's wedding dress. It was of the time. We laugh about it now. But I have to say, the gyp flowers she wore in her hair. I don't mind those if they are done properly.'
And in a recent interview with YOU magazine, she revealed plans to take Joshua's surname once they tied the knot.
"I'll definitely be taking Sasse but there will be Minogue in there somewhere. Taking a different name makes a statement...
"Nobody wants to be Mr Minogue. It takes a very strong man to put themselves in that position and I fully appreciate that.
"The world around you sees it differently and a lot of guys can't deal with that. When I look into Josh's eyes, he is all I see and that makes me very happy.
"There's a line in the movie Notting Hill that I always think of, when Julia Roberts is talking to Hugh Grant, and she says, 'I'm just a girl, standing in front of a boy, asking him to love her'. For me, it's that simple."
The singer insisted there was 'no rush' to tie the knot as she gushed about her stunning engagement ring, which she said is 'exactly the right ring' for her.
She explained: '[There's] no rush. I'm happy enjoying being engaged, it's a lovely time we have together. There's no pressure. My mum isn't buying a hat. Everyone is very happy for us as we are. My parents love him. Everybody in my family thinks he's wonderful ...
"Josh told me [the ring] was made in 1908. For me, it is perfect. I'm not the sort of girl who would wear a solitaire. He got exactly the right ring for me. I love it. I love wearing it and I love what it represents."
The couple met in 2015, on the set of US TV show Galavant and, months later in February 2016, they publicly announced their engagement.
The singer has been involved with multiple men over the years, including Jason Donovan, INXS frontman Michael Hutchence and Lenny Kravitz.
Minogue and Sasse had fronted the marriage equality campaign 'Say I Do Down Under', vowing they wouldn't get married until gay marriage was legal in Australia. They appeared on stage together at the ARIA Awards in December wearing themed shirts.