Sir John Hurt, the two-time Oscar nominated star of The Elephant Man, has died at the age of 77, his agent confirmed.
The English actor was born in Derbyshire and became a critical and commercial success in films like Midnight Express, Alien and Tinker Tailor Soldier Spy.
Hurt bounced back from pancreatic cancer in October 2015 and signed on to appear in a West End production of The Entertainer, only to pull out on the advice of his doctors after he was taken to hospital with an intestinal complaint.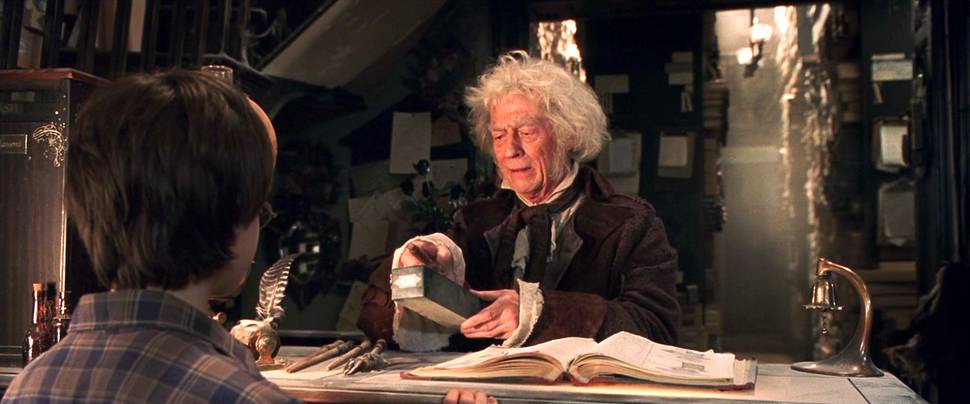 Despite being diagnosed with pancreatic cancer in June 2015, Hurt was matter-of-fact about his mortality.
Speaking to the Radio Times just two months later, he said: "I can't say I worry about mortality, but it's impossible to get to my age and not have a little contemplation of it."
In October 2015, Hurt announced he was in remission and vowed to to continue working.
Despite the all-clear, Sir John continued to endure periods of ill health.
Hurt, whose death was confirmed by his agent Charles McDonald on Saturday, is survived by wife Anwen Rees-Myers, and sons, Sasha and Nick.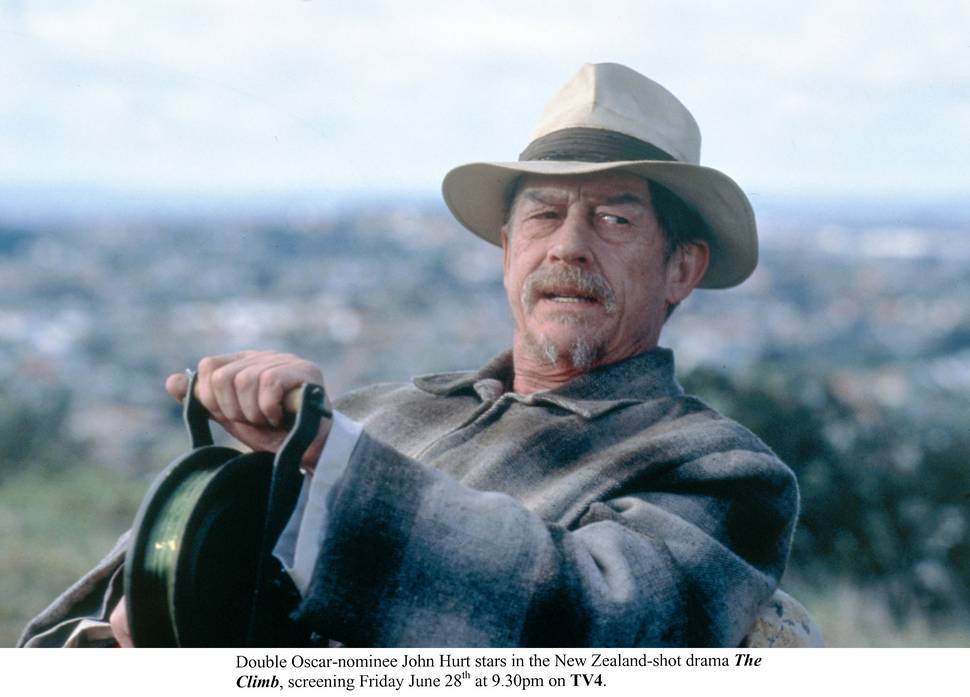 The son of a vicar, Hurt spent what he described as a lonely childhood at an Anglo-Catholic prep school before he enrolled at a boarding school in Lincoln.
His acting aspirations were almost shattered forever by his headmaster's insistence that he did not stand a chance in the profession.
He left school to go to art college but dropped out, impoverished and living in a dismal basement flat.
He finally plucked up enough courage to apply for a scholarship and auditioned successfully for the Royal Academy of Dramatic Art, although he later recalled being so hungry he could hardly deliver his lines.
Hurt played a huge variety of characters, from a mad Roman emperor to a pimp on the road to stardom; a circus freak, to a heroin-addicted prisoner.
He was best-known for his portrayals of the famously misunderstood and took an instinctive approach to his craft, believing that method acting was for people with no imagination.
Hurt first rose to fame in A Man For All Seasons in 1966 and later clinched a BAFTA for best supporting actor, along with a Golden Globe Award and an Oscar nomination for his work in Midnight Express.
Hurt picked up yet another BAFTA just two years later in 1980 - this time as a leading actor in David Lynch's Elephant Man. He also won his second Oscar nomination for the role as the title character.
Hurt, who also enjoyed immense commercial success, played Kane in the 1979 blockbuster Alien.
The iconic scene in which an extraterrestrial emerges from his chest won the actor a place in film history.
The star later went on to find a new generation of fans by taking on the role of Garrick Ollivander in the Harry Potter franchise.
Hurt was also known for his work as a voice actor and took his talents to the small screen, where he played a prominent role in Doctor Who, The Naked Civil Servant, and I, Claudius.
Hurt most recently starred in the Oscar-nominated biopic of President John F. Kennedy's widow, Jackie, which is currently showing in cinemas.
In his earlier years, Hurt was notorious for his wild lifestyle and hell-raising antics off-screen.
He famously hurled himself in a drunken rage at a pack of paparazzi, and his picture was often splashed across newspapers.
But he mellowed with age and Hurt, who once described his career as not bad "for an old drunk", received a string of honours towards the end of his six decade-long career.
He received a lifetime achievement award at the BAFTA awards in 2012, and was knighted by the Queen at Windsor Castle in 2015.
On Saturday, tributes poured in for one of Britain's most formidable and successful actors.
Director Mel Brooks, who featured Hurt in his comedy Spaceballs, tweeted: "It was terribly sad today to learn of John Hurt's passing. He was a truly magnificent talent.
"No one could have played The Elephant Man more memorably. He carried that film into cinematic immortality. He will be sorely missed," he added.
Elijah Wood wrote: "Very sad to hear of John Hurt's passing. It was such an honour to have watched you work, sir."
Captain America
star Chris Evans tweeted: "John Hurt was one of the most powerful, giving, and effortlessly real actors I've ever worked with."
Despite the steady success of his career, Hurt's private life was at times scarred by disaster.
His first marriage ended in the 1960s. In 1968 he started a relationship with the 'love of his life' Marie Lise Volpeliere-Porrot. It ended 15 years later when she was killed in a riding accident.
The following year he married US actress Donna Peacock but the couple divorced four years later, although they remained good friends.
He married his third wife Jo Dalton in 1990 and they had two sons. But again the marriage ended in divorce in 1995.
Ten years later he wed Anwen Rees-Myers, who has remained at his side for the last decade.
FROM THE ELEPHANT MAN TO HARRY POTTER: JOHN HURT'S GENRE-SPANNING CAREER
Having started off his screen career in BBC police favourite Z Cars back in the sixties in a one-off role, John Hurt soon found his star rising and in 1966 he gained acclaim for his turn in A Man For All Seasons, playing Rich.
Starring alongside the likes of Orsen Welles and Robert Shaw in the period piece about Thomas Moore, Hurt made waves in Hollywood.
A stream of iconic roles soon feel into the British star's including his iconic turn in Ridley Scott's 1979 horror classic, Alien, in which Hurt famously died on-screen as an alien "chestburster" erupted from his sternum - a moment which has gone down in cinematic history.
His turn as John Merrick in The Elephant Man the following year saw him nominated for the biggest prize in Hollywood, an Academy Award for Best Actor in a Leading Role.
Since then the Derbyshire-born actor remained an enigmatic and much-beloved presence on the screen.
Other notable roles for the actor included the lead role in the big screen adaption of George Orwell's 1984 opposite Richard Burton.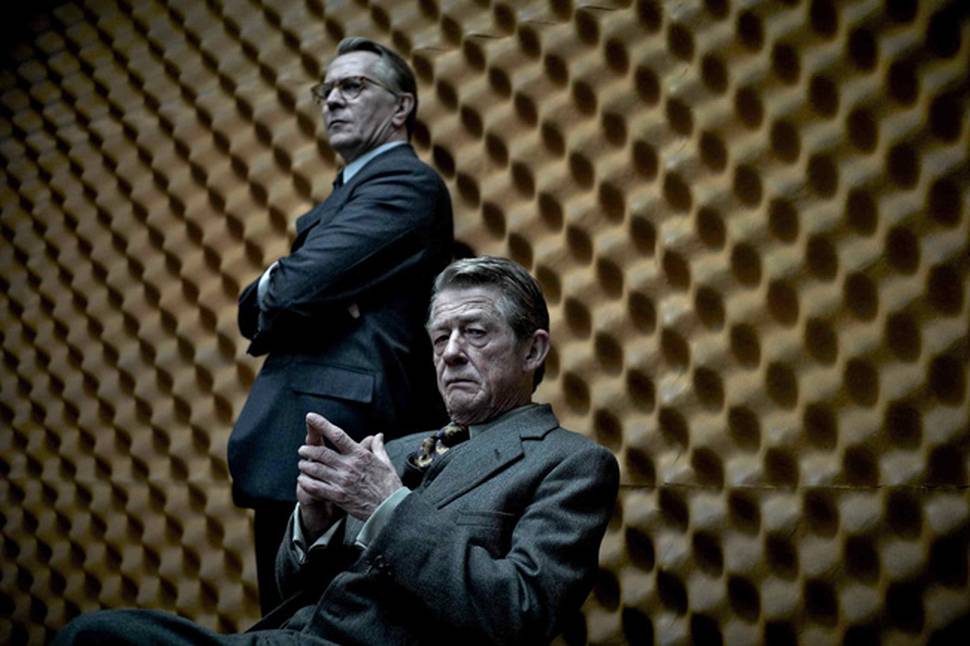 In more recent years the actor has made star turns in the likes of the blockbuster Harry Potter series, playing the wandmaker Ollivander from 2001-2011.
He also starred in the Oscar-nominated Tinker Tailor Soldier Spy in 2011 alongside Gary Oldman, and even had a turn in the BBC's revamped Doctor Who as the haunted 'War Doctor' in 2013.
He was still working up to his death, having been attached to World War II drama Darkest Hour, which saw him playing besieged PM Neville Chamberlain alongside Gary Oldman as Winston Churchill and Ben Mendelsohn as King George VI.
JOHN HURT'S ACCOLADES
Sir John Hurt was a multi-award winning actor in an illustrious six-decade career.
He won a Golden Globe and four BAFTA Awards and was also nominated for two Oscars.
The Academy Awards nominations were for Best Actor in a Leading Role in The Elephant Man in 1981 and Best Actor in a Supporting Role for his performance in Midnight Express in 1979.
He won a Golden Globe in the same category for Midnight Express, where he played the character Max.
His acting talents in The Elephant Man, where he plays Londoner John (Joseph) Merrick, saw him nominated for a Golden Globe in the US in the Best Actor in a Motion Picture - Drama category.
At the BAFTAs, he won Best Actor in 1976 and 1981 for The Naked Civil Servant and The Elephant Man.
He also earned Best Supporting Actor for Midnight Express in 1979 and Outstanding British Contribution to Cinema in 2012.
Hurt was nominated for Best Actor in 2010 for An Englishman in New York and Best Supporting Actor in 10 Rillington Place in 1972 and Alien in 1979.