ABC News suffered through a near-minute-long technical hitch during last night's program in which host Juanita Phillips and political reporter Brigid Glanville appeared unaware they were still live on air.
"And that's all for this special edition of ABC News from State Parliament, stay with us now for 7:30 with Stan Grant," Phillips told viewers as she wrapped up the program.
But Stan Grant was nowhere to be seen.
Instead, the seconds ticked over as the pair stood, looking desperately off camera, not quite sure if they were still on air.
They waited.
Our favourite moment? Brigid's "Oh crap we're still on air aren't we" face, right down the barrel of the lens:
After 30 seconds, a relieved Phillips gave a thumbs up to the crew and started removing her earpiece, assuming she had the all-clear.
Glanville had to break it to her: "We're still on."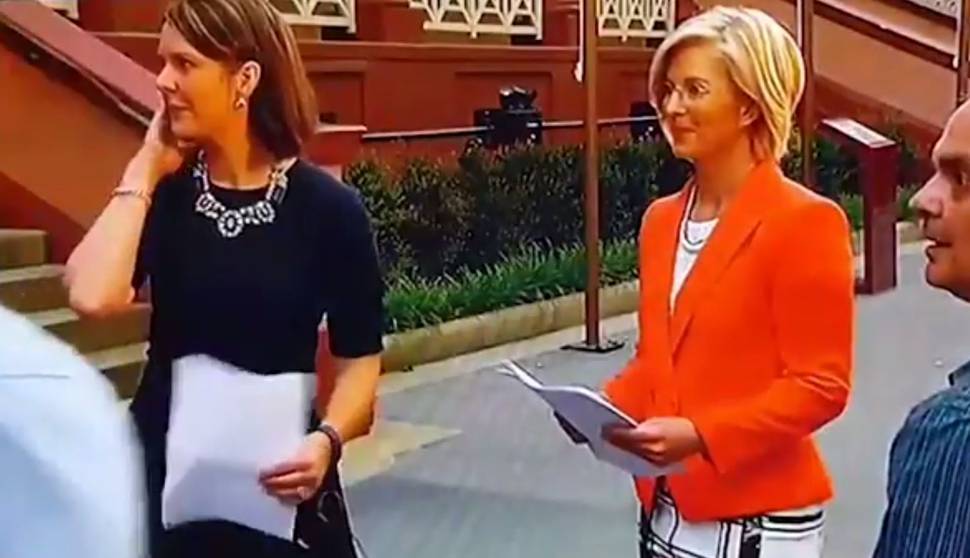 From there, Glanville engaged in a debate with the crew - who by this time were wandering into shot to start packing up - about whether or not they were still being televised. They were.
Incredibly for live television, where even a few seconds of dead air can feel like a lifetime, the camera lingered on the pair for almost a full minute.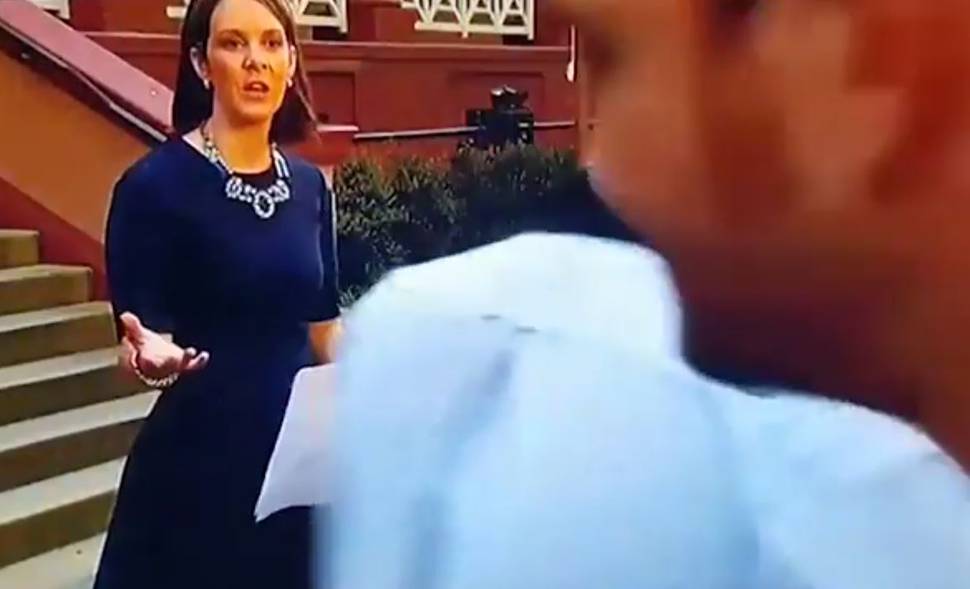 The dead air has been excised from the version of the program now available on ABC iView.
A somewhat embarrassing hiccup.