WARNING: Confronting footage
Kiwi actor KJ Apa has broken his silence over yesterday's dog abuse video, saying that he was "saddened" to see it.
TMZ published footage taken behind the scenes of Apa's movie A Dog's Purpose, which showed a german shepherd called Hercules struggling to get free as a trainer tried to put it in rushing water.
Someone off-camera says, "You've just got to throw him in" and the dog is eventually put into the pool but quickly becomes submerged. The footage ends as staff rush to rescue the animal.
Apa's statement, posted to his social media accounts, says he was "saddened" to watch the footage and found it "troubling".
"I LOVE ALL ANIMALS and would never EVER condone inhumane treatment or abuse of an animal at any time," Apa wrote.
He says that "the possibility that an animal could've been hurt is troubling to me", but assures his followers that he "only encountered cast and crewmembers who had unconditional love and respect for every single dog on set, and went to great lengths to assure their safety and wellbeing."
His comment come after the movie's director, Lasse Hallstrom, expressed his shock in a Facebook post, saying he was unaware the incident had taken place.
He described it as "unacceptable".
"I have been promised that a thorough investigation into this situation is under way and that any wrongdoing will be reported and punished."
READ MORE:
• KJ Apa's mega January in the States
• The first reviews for Riverdale are in, and there's praise for Kiwi lead KJ Apa
Josh Gad, who voices the dog in the movie, took to Twitter to share his disappointment with the news, and also said that he has asked for an investigation into the footage.
The footage has led to the representative from the American Humane Association, who was on set at the time, being fired, and the organisation is launching its own investigation. The organisation is responsible for the 'No animals were harmed' message at the end of movie credits.
However, that is not enough for Peta. The animal advocacy group yesterday said: "Peta is calling on dog lovers to boycott the film in order to send the message that dogs and other animals should be treated humanely, not as movie props."
Amblin Partners and Universal Pictures, who produced the movie, told TMZ: "Fostering a safe environment and ensuring the ethical treatment of our animal actors was of the utmost importance to those involved in making this film and we will look into the circumstances surrounding this video."
They said that Hercules is "happy and healthy".
It is not known if any of the footage will be used in the final cut of the movie.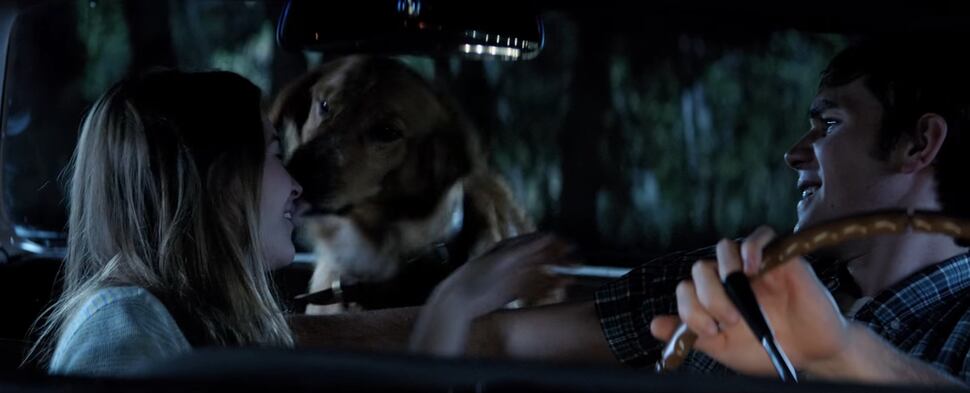 A Dog's Purpose
is a movie about one dog's journey to reconnect with its first owner across multiple lives.
The movie co-stars as Dennis Quaid as the older version of Apa's character, and Tomorrowland star Britt Robertson.
Apa will have to wait until next week to see if his big screen debut will be affected by the footage when the movie comes out in America on January 27.
Kiwis will have to wait until April 13 to see the movie.