Thought you knew everything about rock 'n' roll's reigning king? Think again.
This year marks the 40th anniversary of Elvis' death and while he may have "left the building" in 1977, his legacy is as alive as ever. And in Australia this is most evident at the annual Elvis Festival.
Taking place this week in Parkes, NSW, the festival coincides with the late-performer's birthday and transforms the small town into Graceland Down Under with performances, competitions and a crowd of more than 22,000 Elvis fanatics.
To mark the celebration, here's a list of 10 fun-facts you may not know about Elvis.
1. His look was based on a comic book
A huge fan of comic book Captain Marvel Jr. (his collection is still in the Graceland attics) it's widely believed that Elvis modelled his look on the teenage superhero.
From his now legendary quiff and sideburns, to the half-cape jumpsuits he wore during the 70s, there's a striking similarity between his real-life look and that of his childhood hero. He even adopted the fictional comic book star's lightning bolt symbol, plastering it on both his private and TV room wall.
2. He dyed his hair
Can you imagine a blond Elvis? Well, the performer's signature shiny black 'do was actually - shock, horror - a dye job.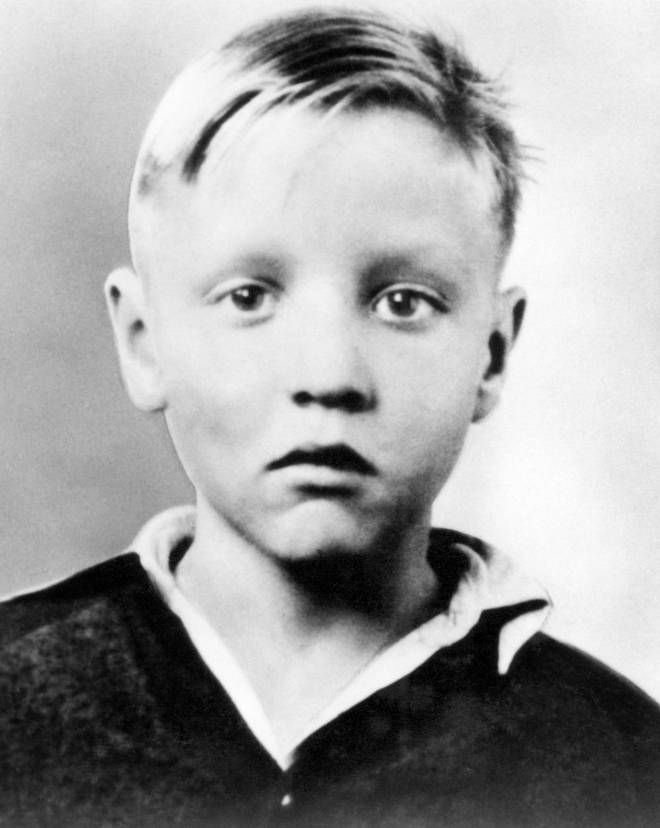 Born blonde, Elvis started dying his hair regularly after deciding he liked the way it looked both on and off camera.
The icon admitted to touching it up himself using shoe polish and getting his wife, Priscilla, to dye it. But more often than not, it was his personal hairdresser who coloured his tresses every two to three weeks.
3. He was offered the role as Tony in West Side Story
Yep, it could have been Elvis applying his signature, deep vocals to classic songs such as Something's Coming and Tonight from hit musical, West Side Story.
Offered the plum lead role of Tony by director, Robert Wise, Elvis might have signed on for the flick but his manager, Colonel Parker, said that it was the wrong move for the star.
Producers later auditioned the likes of Warren Beatty, Anthony Perkins and Burt Reynolds, before confirming Richard Beymer for the part.
4. He had a twin brother
35 minutes after Elvis Aron Presley was born on January 8, 1935, his mother gave birth to an identical twin brother who was unfortunately stillborn.
However, this phantom brother haunted Elvis during his life and he spoke about his twin often.
5. He served in the army after he was famous
Despite being a bona fide A-lister, in 1957 a 23-year-old, Elvis, was drafted to do his duty and serve in the US military.
After a short deferment due to production on a movie he was starring in, he became an army private one year later amid much media fanfare.
Stationed in Germany, where he served as a jeep driver, it was also during this period that Elvis met a 14-year-old, Priscilla Beaulieu - the daughter of a US air force captain - an encounter that would change his life (after a courtship of eight years, the pair married in 1967).
Honourably discharged after two years of service, his first movie post-military career was G.I. Blues and its soundtrack spent a whopping 10 weeks at the top of the billboard charts, remaining in the charts for 111 weeks - the longest of any album in his entire career.
6. He never performed outside of North America
Despite the almost universal appeal and huge success of both his music and movies internationally, Elvis never actually performed an official concert outside of North America.
In fact, aside from five performances in Canada in 1957 and an unofficial one in Paris while he was on leave from the army, Elvis performed exclusively in the US.
7. He loved peanut butter and bacon - a lot!
Despite his lithe cut (at least during his heyday) and scandalous, hip-thrusting; Elvis' fat-laden diet is the stuff of legend. When the king had a craving he turned to his two staple food sources - peanut butter and bacon.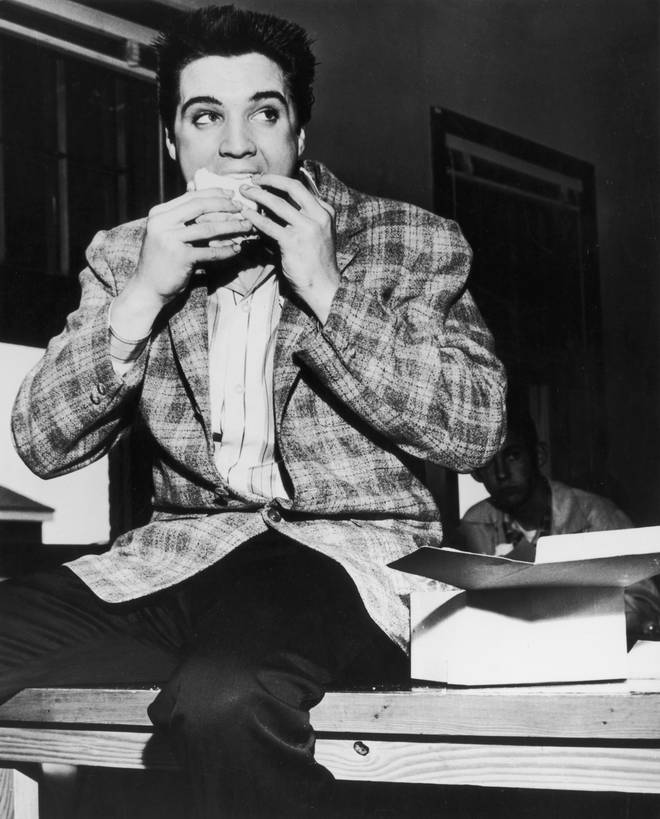 From his beloved fried peanut butter, bacon and banana sandwiches, to the belly-busting 'Fool's Gold' sandwich - which is essentially an entire white loaf of bread hollowed out and filled with peanut butter, bacon and banana - calorie counting obviously wasn't on Elvis' radar.
8. He owned a chimpanzee
Long before there was Bubbles - Michael Jackson's famous chimpanzee companion - there was Scatter. Elvis' beloved pet.
Buying the chimp from a children's entertainer in Memphis, Elvis doted on the chimp, reportedly even changing his nappies personally.
Notorious for his penchant for peeking under women's skirts - which his owner found hilarious - Scatter was a regular source of entertainment at Graceland parties.
9. He pretended to be a cop
Known for having various obsessions, two of Elvis' keenest passions - guns and law enforcement - went hand-in-hand. And one of his favourite pastimes was to attach a police siren to his car and pull over speeding motorists pretending to be an officer of the law.
Friends who joined him on these, ahem, "joy rides" said that after lecturing the unsuspecting drivers about the dangers of speeding he would present them with an autograph (rather than a fine) and let them go on his way.
Being of superstar status, Elvis even wangled honorary police deputy status in various American states and famously met with President Nixon to offer his services as an undercover FBI agent.
10. He had a black belt in karate
While in the army Elvis developed a fascination with martial arts, specifically karate. Taking twice weekly lessons, over the following 15 years he advanced his way through to a seventh degree black belt.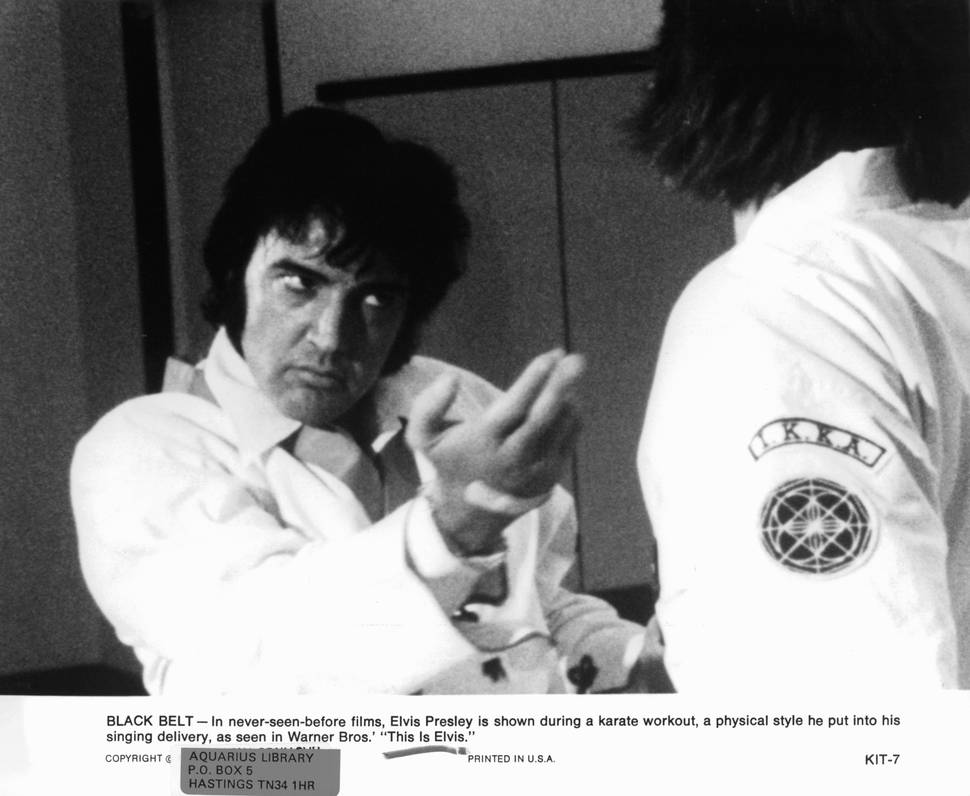 He even opened his own martial arts school in Memphis and in the 70s incorporated karate moves into his Vegas live shows.