Get ready for Nigel Farage... the movie. The Hollywood film-maker behind the Harry Potter franchise is in talks about making a film of the former Ukip leader's campaign to take Britain out of the European Union.
Warner Brothers, one of the world's most successful film studios, is in talks with Arron Banks, the insurance millionaire who funded Leave.EU, about a film based on his diary of the successful campaign.
Andy Wigmore, a spokesman for Mr Banks, said: "We have had some very serious Hollywood people in touch with us who are going to buy the rights to the book. They want to buy the option on it."
Producers from Warner Brothers are hoping to meet Mr Farage and Mr Banks when they next visit the United States, for the inauguration of US President-elect Donald Trump later in January.
Mr Banks' diary, titled The Bad Boys of Brexit, which charts the highs and lows of the campaign has proved to be an unexpected hit in the bookshops.
Mr Wigmore said that while the producers "have done a bit of research... effectively that book is like a screenplay so half the work has been done for them".
Any cash made from the film would go to charity, Mr Wigmore said. "It is not like it is something we would personally benefit from. The Bad Boys of Brexit - the film. It is a comedy."
The book details how Mr Banks ran the Leave.EU campaign with the help of his key aide Andy Wigmore and American polling expert Gerry Gunster.
The trio worked closely with Mr Farage, persuading him to take part in the famous Battle of the Thames when a flotilla of pro-Leave fishing boats was assailed by one carrying singer Bob Geldof.
Other less successful ventures include a failed BBop concert which featured members of 1980s pop band Bucks Fizz and an Elvis impersonator.
Amazon describes the book as an "honest, uncensored and highly entertaining diary of the campaign that changed the course of history".
The description adds: "From a David Brent-style office on an industrial estate in the south-west, Banks masterminded an extraordinary social media campaign against the tyrannies of Brussels that became a mass movement for Brexit.
"He tore up the political rule book, sinking £8 million of his personal fortune into a madcap campaign targeting ordinary voters up and down the country."
Who might star in Brexit: The Movie?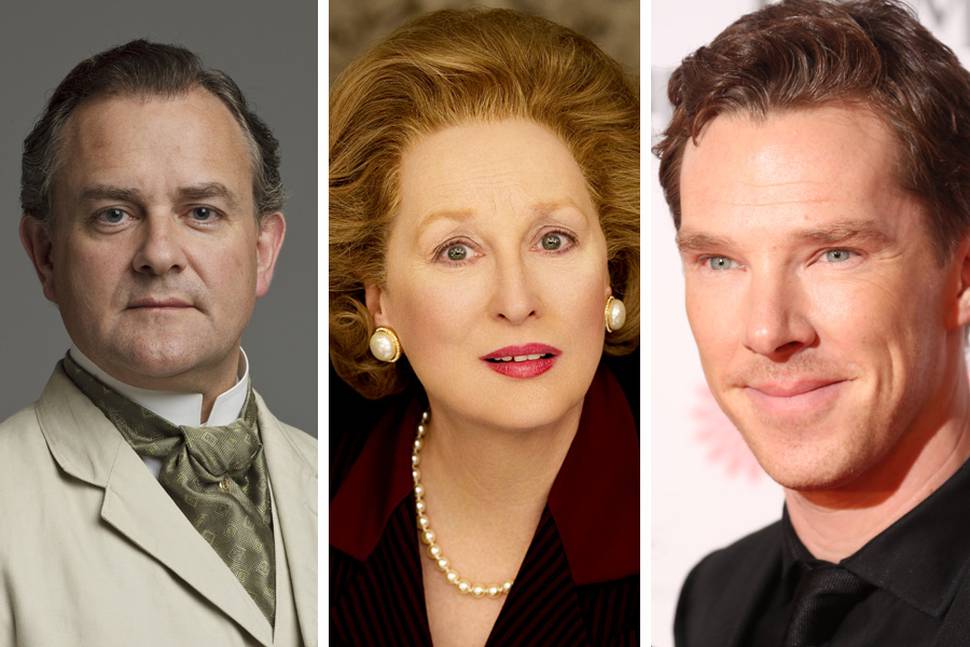 Nigel Farage: Benedict Cumberbatch?
Who better to play a divisive maverick who takes on the political elite, fights for the people and wins against the odds than British eccentric turned Hollywood superstar Cumberbatch?
Donald Trump: Clint Eastwood?
Like Trump, 86-year-old Eastwood used to be seen as a bit of a cowboy, and is fond of lambasting political correctness. He'd probably have to put on a few pounds (of fake tan) to be entirely convincing, however.
David Cameron: Hugh Bonneville?
Yes, there's a slight physical resemblance, but the Downton Abbey star would also be able to capture Cameron's sleek, upper class charm, and imbue his downfall with a sense of dignified tragedy.
Theresa May: Imelda Staunton?
Could Staunton, who can veer from primness to toughness in seconds (remember her chilling Dolores Umbridge?) capture May's headmistressy authority?
Angela Merkel: Helena Bonham Carter?
The German chancellor is no crazed villainess, but being one of the most powerful women in the world isn't always easy - and Bonham Carter would bring some exciting fierceness to the role.
Hilary Clinton: Meryl Streep?
She's already played Clinton's rival Donald Trump, in a theatre sketch earlier this year, but we'd prefer to see Streep take on the former Democrat leader. The two women even look a little alike - and share a taste for trouser suits.