Chris Schulz gets a sneak peek at Auckland Museum's brand spanking New Zealand music exhibit, Volume.
Hammers are banging, forklifts are whirring, builders are pacing and pieces of classic Kiwi memorabilia are leaning against walls and strewn across the floor.
Mixing desks are being built, costumes are being arranged in glass cages, photos and art are being framed and hung, and giant video screens glow with activity.
Adding to the cacophony are classic Kiwi tracks like DD Smash's Outlook For Thursday, OMC's How Bizarre, Headless Chickens' Cruise Control and Lorde's Royals blasting over the top.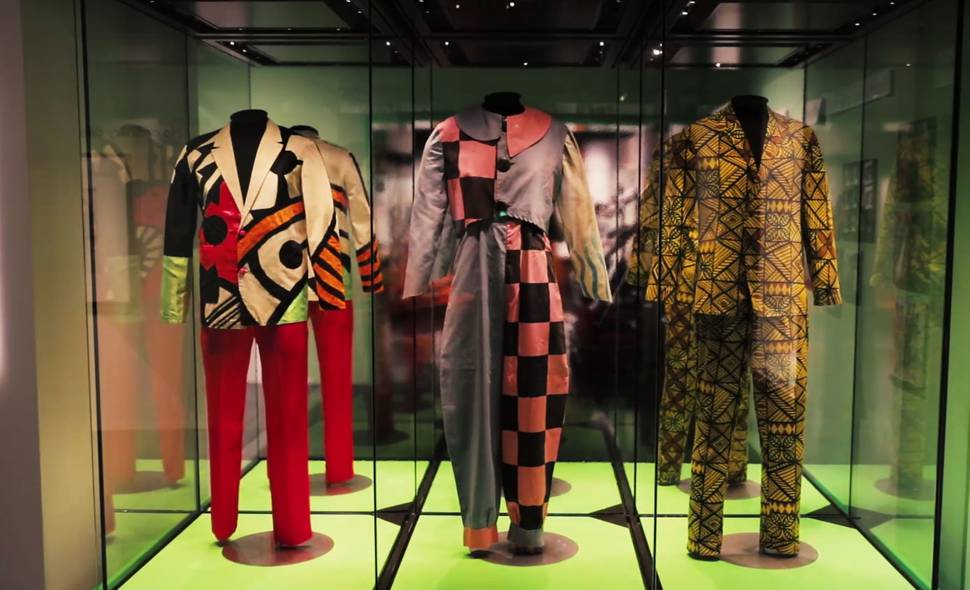 Standing in the middle of the chaotic scene is a beaming Mark Roach, who couldn't be happier.
"It's better than I could have imagined," he says. "When we started it, it was just this wide-ranging idea: how are we going to cram the whole of New Zealand's pop industry into a 900 square metre space?
"To see it in the flesh ... I get tingles down the back of my neck."
Roach has spent the past three years working towards this moment. Volume is an all-Kiwi music exhibit spanning six decades, and is packed full of all kinds of iconic memorabilia, from Lorde's Grammy award to Split Enz costumes, Dalvanius Prime's hat, a sampling pad used to create many of Fat Freddy's Drop's most well known songs, and 10 guitars that were used to create 10 well known songs.
When Volume kicks off on Friday, punters will be able to learn how to mix a Che Fu song with tutelage by DJ Sir-Vere, play along with Dragon's Rain on drums, bass or guitar to a packed 70s pub, and pretend to be P-Money using a giant DJ station. They'll also be able to dance along to 60s music show Come On.
There was so much material that the biggest problem faced by Roach, spokesman for New Zealand Music's Hall of Fame trust, and Auckland Museum exhibition developer Esther Tobin, was not what to include but what to leave out.
Roach says Volume is the first attempt to bring New Zealand's diverse musical history together in one space. It started when he realised the New Zealand Music Hall of Fame didn't have a physical presence.
"It became clear that we needed a physical space to honour the whole of New Zealand music. I approached the museum and they were thinking about doing something around music. It just came together really quickly ... it was right time, right place."
It's certainly been a time-consuming one. Tobin and her team spent months "literally going into musicians' homes and into their closets" to find the 200 objects and 500 photos that make up the exhibit. These had to be transferred to the museum's basement freezer to kill bacteria that had built up over years of sweaty performances.
"The condition ranged from excellent to just hanging in - literally- by a thread," says Roach.
Mould was an issue. One item, a guitar from a prominent singer-songwriter, turned up with mouse poo in it.
But the results are impressive, and Tobin says working on the show has been a "career highlight".
"Everyone can find something in here they can connect to," she says. "I don't know if there's any industry we could tell the story of that would have this much appeal."
Roach can't help but gleam with pride. His favourite bit is something he didn't think would make the cut: a mock record store set up in the middle of the exhibit that's full of reprinted vinyl including specially written blurbs about the artists.
"You can go into a record store and flick through hundreds of records. It was like, 'I don't know if this idea's going to fly'," he says.
"The museum tested it with the New Zealand Youth Advisory Group ... and (they) went nuts. It was the one thing (they loved above) everything else.
"You know, record stores still exist. It was like, 'Wow, this is how far we've come'."
LOWDOWN
Who: Mark Roach,
What: Volume, Auckland Museum's NZ Music exhibition
Featuring: The largest collection of New Zealand music memorabilia ever assembled, including Lorde's Grammy, Split Enz costumes and Chris Knox artworks.
Also: Interactive displays include playing in a 70s-themed pub with Dragon, DJ Sir-Vere helping you mix a track by Che Fu, and flipping through vinyl in a record store.
Where and when: Auckland Museum, from Friday