After six seasons of Sex and the City, Sarah Jessica Parker swore she'd never return to television. Yet here she is, back on HBO. Chris Schulz asks her, why the change of heart?
When it comes to definitive statements, words don't get more absolute than, "I will never do a television show again".
That's what Sarah Jessica Parker reportedly said in 2006, two years after the end of her zeitgeist-grabbing, zinger-laden, sex-fuelled HBO romp Sex and the City.
For those living in a walk-in wardrobe during that time, Parker played New York girl-about-town and serial diary writer Carrie Bradshaw for six seasons of sex, shoes, cosmopolitans, Mr Big and more sex.
Apparently, Parker hated it. Yet here she is, back on TV, back on HBO, and back breezing into a room full of journalists ready to answer some questions.
So, here's one: 10 years after telling the world she was over television, why is Parker doing it again as Frances, the lead in half-hour comedy-drama Divorce?
"I was doing this as a producer. We were developing this for a lot of years (and) only one day did it become clear to me that anyone thought I was playing Frances," she says.
"I had to say, 'Oh, I'm playing Frances?' I really had to think about it. I knew I was producing it. I knew what it meant to do both. I knew what it meant time-wise, energy-wise and commitment-wise, and I knew what it meant for my family.
"It was hard to say no to."
In Divorce, Parker plays a middle-aged mother-of-two going through a marriage break-up to Robert, her man-child husband, played with dude-bro perfection by Thomas Haden Church. They have two children, financial issues, communication problems - and one of them is having an affair.
Divorce, the show, sounds bleak, like the real thing probably is. "I was interested in the portrait of marriage as a landscape. I felt I hadn't seen anything in a truthful, raw way," says Parker. "Unless you're a serial divorcee it's such a new experience, and it's uncharted territory for all of us."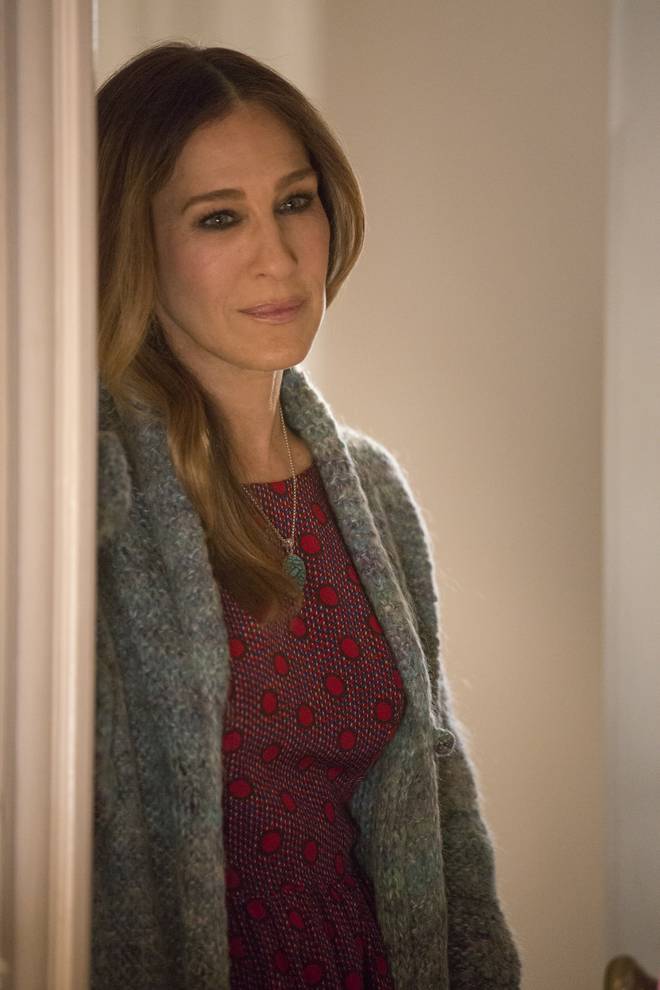 But the show delivers plenty of black comedy lols thanks to Parker's quick wit and comic timing, as well as Church's jarring blokeisms. The wry script, which allows room for slapstick and sentimentality, comes courtesy of Divorce's creator Sharon Horgan, the crack-up Irish actress from Catastrophe.
"I had not seen Catastrophe but I just liked her voice. I like her tone. It's a sort of truth that allows for humour and profound sadness. She created the exact music that I wanted," says Parker.
There's a Kiwi link to the show too, with Kiwi actor Jemaine Clement in a recurring role as kombucha-drinking professor Julian Renaut. Spoiler alert - he's outed early on as the man Frances is caught having an affair with. And despite that name, he's not French.
Clement wasn't first choice for the role; Parker says she chose the Flight of the Conchords star over someone younger because she wanted Frances to be cheating on Robert with "a real man".
"I think it would be much more interesting if she was actually having an affair with ... someone who is genuinely threatening. Jemaine is such a wonderfully odd actor. I thought he was frickin hilarious. I love him."
Ahh, love. There's not much of that in Divorce. But there is a moustache - a truly terrible, wispy creation, courtesy of Church. "I shaved it off about an hour after I was wrapped on the show," he says. "I was angrily shaving it, and just left it on the floor. Then I gave myself a haircut. I was tired of looking like Robert."
Sitting in front of us in a designer Giambattista Valli dress, Parker still looks like an older, wiser Carrie. But if you're looking for similarities between Carrie and Frances, she says there are none.
"Her life, her choices, her surroundings, her economic place in the world, are so different. The colours on screen are so different. Her clothing, her relationship with other human beings, with her friendships, it's a very different tone," she says.

"There's not the same kind of buoyancy in this show that existed [in Sex and the City]."
Eventually, there comes a point in any Sarah Jessica Parker interview in which her former life as Carrie Bradshaw is raised. This is that point.
Since the show ended, Parker - along with co-stars Kim Cattrall, Kristin Davis and Cynthia Nixon - has revisited the show with two films: 2008's middling effort, and 2010's really rather bad sequel that swept scored awards for Worst Prequel, Remake, Rip-off or Sequel, and Worst Screen Ensemble, at that year's Razzies.
So it would be understandable if Parker didn't want to squeeze Carrie Bradshaw's high heels on for yet another outing. But that's not the case. She still sounds keen. In fact, she sounds positively optimistic about it.
"I don't think any one of us has ever said no," she says. "I know what that story might be. The question is, is there a right time to tell it? I don't feel like anyone's keeping us from it.
"We've never closed the book on that time and those experiences. For all of us to be together again, to shoot on the streets of New York, it's a very nice idea."
It's not the definitive statement Sex and the City fans are probably looking for. But judging by her errant remarks in 2006, Parker has made enough of those.
Who: Sarah Jessica Parker and Thomas Haden Church
What: Divorce
Where: SoHo
When: From next Thursday, 8.30pm