A war of words between The Bachelor NZ star Jordan Mauger and runner-up Nazanin Khanjani is showing no signs of slowing down, with the debate now heading to social media.
The pair have been engaged in heated debate for more than a week over Khanjani's claim that Mauger chased her after the show ended and got angry when she tried to cut off contact.
Mauger hit back in Woman's Day yesterday, calling the claim "a complete fabrication".
He was responding to a previous WD article in which Khanjani claimed Mauger reacted badly when she tried to cut off contact with him.
Read more: Naz slams Bachelor star Jordan Mauger: 'He actually raised his voice at me'
Overnight, Khanjani hit back at Mauger on Facebook, saying every word she'd told WD was true.
"The journalist asked me questions, I answered truthfully," Khanjani said. "Those lies being quoted this week are easily proven wrong by valid evidence on my end.
"I stand by what I said in last week's mag."
Khanjani used her Woman's Day interview last week to claim Mauger hounded her after The Bachelor wrapped, saying he called her "three or four times a day" after he dumped winner Fleur Verhoeven just days after the finale.
"He kept telling me he wanted to be part of my journey ... He'd ask me to send him selfies. I wasn't into it," she told the mag.
She also claimed Mauger "raised his voice at me" when she tried to cut off contact.
But in the latest edition of WD, Mauger said: "I don't know what she's talking about".
"After the show, I really thought I could maintain a friendship with Naz, but her true colours started to show. It's pretty unbelievable that she said I'm fame hungry - she should look in the mirror," Mauger said.
"To say that I raised my voice at her - well, that's a complete fabrication."
Mauger also told WD he'd returned to the dating scene and was enjoying going on normal dates without cameras monitoring his every move.
He hinted that he was seeing someone special, and his advice to Khanjani was to move on.
"I'm a true believer in surrounding myself with people who bring out the best in you - and she's not one of those people," he said, ruling out any further contact.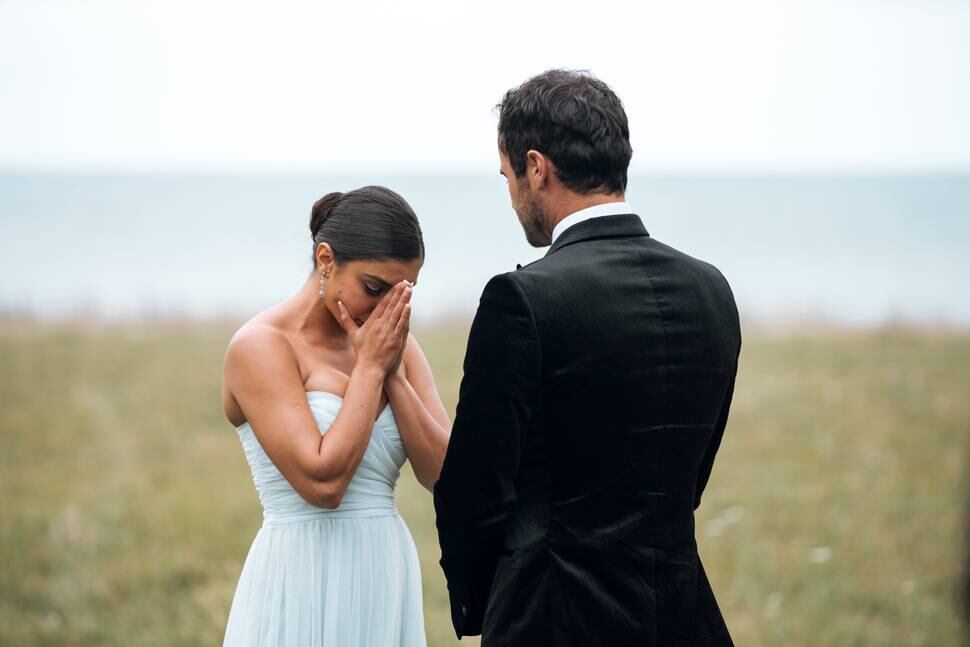 Mauger told WD it was time for Khanjani to "just move on like all the other girls have."
In her Facebook post, Khanjani agreed, saying: "I think it's time everyone moves on from it".
Khanjani has started seeing a new man, digital developer and stripper Craig Sutherland, while Verhoeven has also found love with Kiwi photographer Richard Wood.
Both revealed their new partners in last week's WD magazine.