Internet sensation Sophia Grace is back, and this time she's bringing back "girl power" with messages of self-love and acceptance for all young girls.
Sophia Grace Brownlee shot to fame at just 8 years old, when she was discovered by Ellen Degeneres after singing on Youtube.
She and her cousin - and hype girl - Rosie McClelland, went on to meet their idol Nicki Minaj, and perform with her on Ellen, popping up at red carpet and music events in the years following.
Now, 13-year-old Brownlee has released a new single, Girl in the Mirror, a catchy, Megan Trainor-esque offering filled with doo-wop inspirations and a colourful video.
Brownlee sings about loving yourself for who you are and ignoring outside influences telling her to look a certain way.
"This world is so crazy and it can bring you down; you're too short, too fat, too skinny ... .well excuse me if I think that I'm pretty," the lyrics say.
"I learned how to love me from my head down to my toes...that's why I'm talking to the girl in the mirror."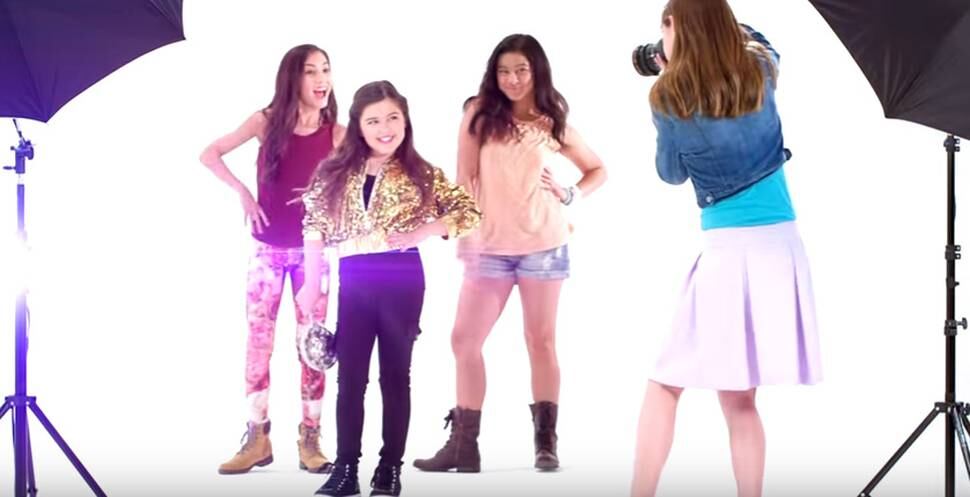 Brownlee has also collaborated with fellow internet sensation Silento, famous for the song Watch Me (Whip/Nae Nae) which sparked an internet dance craze last year.
Girl in the Mirror is Brownlee's third single, following 2013's Girls Just Gotta Have Fun and 2014's Best Friends.
She also performed music for her's and her cousin Rosie's movie, Sophia Grace & Rosie's Royal Adventure.