The fictional language of Dothraki is a hard one to master, but one Game of Thrones star knows it so well that she can even use it sing 90s pop hits.
Appearing on the Late Night with Seth Meyers show, actress Emilia Clarke revealed that during the film of Game of Thrones' latest season she translated Hanson's song MmmBop into Dothraki.
Clarke, who plays Daenerys Targaryen, told Meyers that she sang that song off-camera while one of her male co-stars was shooting a scene.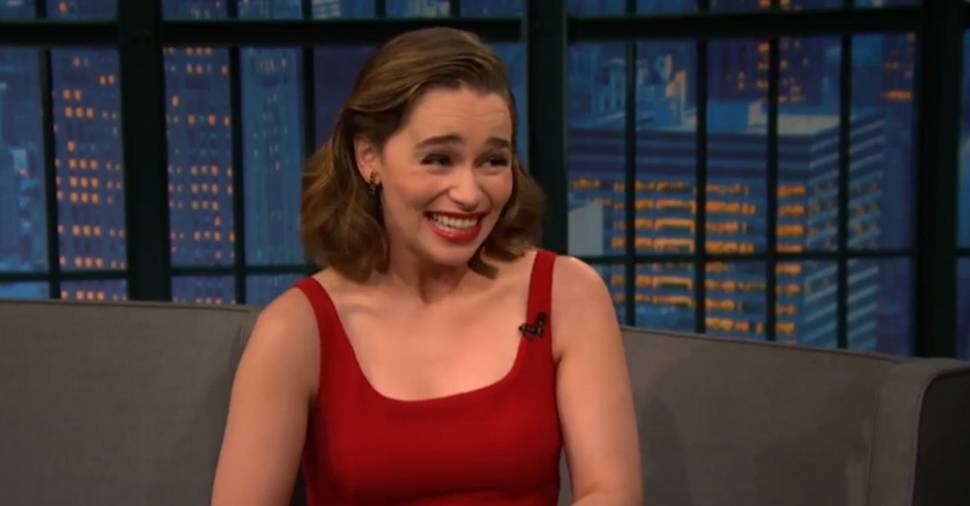 Read more:
• Shia LaBeouf is hitch-hiking for a month
• Chewbacca Mum in Carpool Wookie-oke
"It was a long day, and it was his close up, and I thought it'd be funny if I did [Hanson's] MmmBop in Dothraki, and that didn't help him at all," she said.
The actress, who is also appearing in the upcoming film, Me Before You, then gave a quick sample of what MmmBop sounds like in the harsh Dothraki language.
After which Meyes joked, "I can't stress how much less catchy that is."
- nzherald.co.nz