In the finale of The Bachelor NZ, Jordan had Naz get all dressed up, board a chopper and meet him on a clifftop just to dump her on nationwide television.
As far as awkward breakups go, there's not really much to top that, but there are a few on-screen scenarios which at the very least prove Naz isn't alone.
READ MORE:
•The Bachelor rumour mill goes into overdrive
•The Bachelorettes tell all

Carrie and Jack: Sex and the City
The worst part about what Jack Berger did to Carrie was that he broke up with her right after promising to try and make things work.
Actually no, the worst part was that he broke up with her in a seven word Post It note which asked for forgiveness at the same time: "I'm sorry. I can't. Don't hate me."
On one hand, it's pretty awkward that Jordan flew Naz out just to dump her on national television, but leaving her a note saying, "You're the weakest link, goodbye", probably would've been worse.
Jess and Rory: Gilmore Girls
At least Jack actually said something, unlike Jess.
He literally just left - packed his bag, got on a bus and didn't say a word to Rory.
Even when she got on the same bus as him on his way out of town, he just hid his bag and didn't say a word.
This is the equivalent of Jordan just flat out not making a decision and running off to be on Dancing with the Stars instead.
Seth and Summer: The OC
Once, Seth stood on top of a coffee cart and declared his love for Summer.
So two years later when their relationship was failing, she decorated the entire school gym with hearts and streamers and stood atop a coffee cart daring him to say he didn't love her anymore.
It was a romantic gesture, or it would've been if he actually didn't love her anymore.
Imagine if Jordan had chosen Fleur and she'd just said, "Actually, nah. Never mind".
Charlie and Mary-Elizabeth: Perks Of Being a Wallflower
Pro tip: when someone dares you to kiss the prettiest girl in the room and your girlfriend is in that room, for the love of god, kiss her.
Despite dating Mary-Elizabeth at the time, Charlie got this exact dare and kissed Sam instead. The ultimate in awkward dumping.
What if Jordan chose Fleur and then kissed Naz instead? Not cool.
Matt Damon and Minnie Driver: Oprah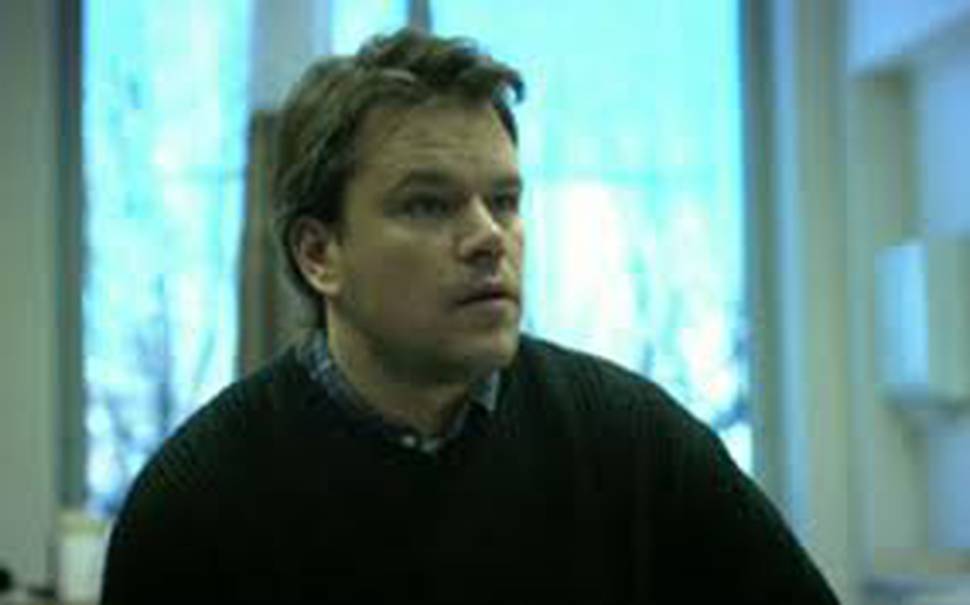 Finally, in keeping with the spirit of reality TV, there was the time Matt went on Oprah and denied even having a girlfriend at all.
In a later interview, Minnie said: "It seemed like a good forum for him to announce to the world that we were no longer together, which I found fantastically inappropriate".
You're not wrong, Minnie. But hey, at least he didn't invite you to go on Oprah with him when he did it.