It was one of the most dramatic moments of The Bachelor NZ's second season - resulting in Fleur walking away in tears and declaring she was "over this".
But a significant continuity fail has raised questions over how exactly things played out.
Tuesday night's episode showed contestants Fleur, Naz, Gabs and Erin sitting with The Bachelor, before Fleur asked to speak with him alone.
More from Spy:
• Chrystal backs fellow 'Bitchelorette'
• Spy's favourite Olympic heroines
At the time, her hair is down, blowing freely in a strong breeze.
Naz interjects asking about "our pact", before Fleur replies "no" and continues to take Jordan Mauger away.
But the next shot shows Fleur and Mauger standing alone, with Fleur sporting an elaborate braided up do.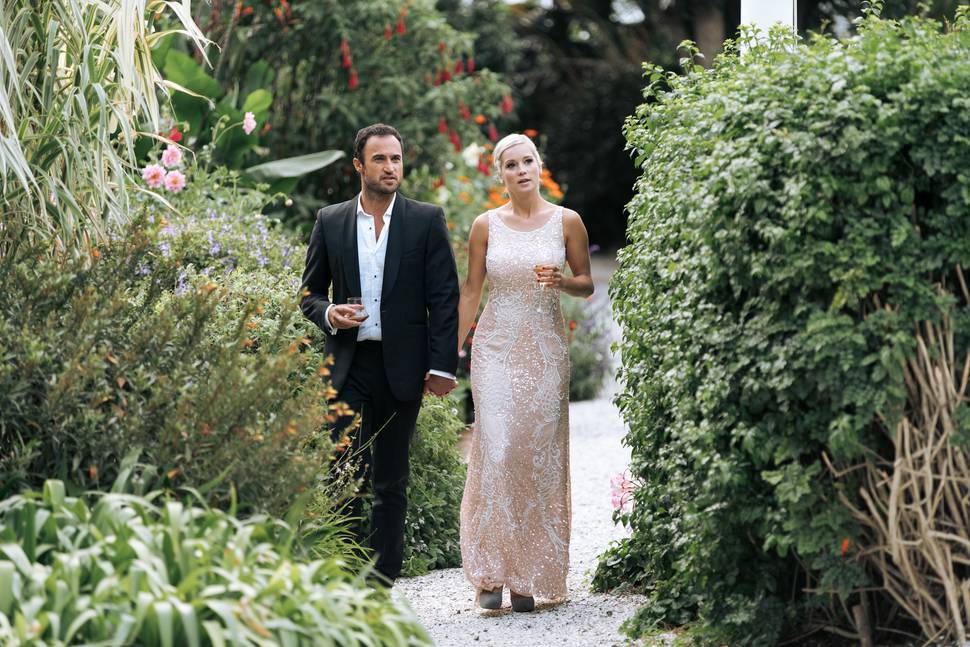 So what gives?
According to a MediaWorks publicist, it was a case of wind interference. Apparently Fleur's hair had to be reined in.
The following scene features an aerial shot of the house accompanied by audio and subtitles of Naz confronting Fleur.
"Why did you say no when I asked you about the pact?," Naz asked Fleur.