Stage show brings 80's movie to life, writes Dionne Christian.
There's an oft-told story about what inspired British journalist, editor and screenwriter Tom Hedley to write the screenplay for the movie Flashdance.
It goes something like this: Hedley was hanging out with a group of friends, including Canadian artist Robert Markle, who liked to explore "sub-cultures", one of which just happened to be bars with strippers.
"The shows they performed were modern burlesque, which actually sent up stripper culture," says Hedley. "You could tell that by the names they gave themselves - like Gina, Gina the Sex Machina - and they also had a very specific aesthetic and amazing thrift-store style which was like nothing else. Robert saw them as heroines engaged in a serious art form."
According to the story, Hedley's visits to these bars with strippers sparked the idea for Flashdance about a club dancer who wants to attend a prestigious dance school. But, on the eve of Flashdance - the Musical arriving in New Zealand, he'd like to set the record straight.
Hedley says inspiration was actually found closer to home. His girlfriend of the time, an actress and dancer, didn't enjoy working in hospitality so rather than supplement her wages by waitressing; she got part-time work installing fire alarms. She'd come home, kick off her steel-capped boots, bomber jacket and reflector vest to change into tights, leotards and leg-warmers and go to dance practice with her gym bag rather than toolbox.
Hedley was fascinated by the juxtaposition and it was this, rather than the strippers, that made him create Flashdance lead character Alex Owens (played in the 1983 film by Jennifer Beals) who works as a Pittsburgh steelmill welder by day and as a club dancer by night, all the time dreaming of a professional dance career.
"When I wrote Flashdance, there was nothing like the American Idol-type shows around like there are today where you can - maybe - sing your way to fame and fortune and transform your life," he says. "That was nearly an impossible dream for many young women; perhaps the only way it could be done is if you were a figure-skater or athlete. Flashdance was like the female Rocky."
Once the youngest editor of Esquire magazine, Hedley wrote the screenplay despite being told Hollywood would never go for it. He'd been told movie studios weren't interested in musicals because they were too expensive, too old-fashioned and boring.
But watching the advent of MTV, Hedley saw scope for a new type of musical where nobody sang directly to the camera and fashion played as big a part as the music. The title aimed to convey a sense of this style merger. His hunch proved correct and Flashdance became an enduring cultural touchstone.
"They were after me for years to write a sequel, but I didn't want to do that. It just seemed like it would be all a bit cheesy and what more was there to say?"
Instead, he watched the likes of Footloose, Desperately Seeking Susan and Dirty Dancing come out after Flashdance and acknowledges he could be a bit dismissive of some of them, but he does have a favourite.
"Billy Elliot came out a bit later and it was like a direct copy, but they were very honourable in the way they referenced Flashdance and I really enjoyed it."
Just as Billy Elliot was adapted for the stage - Auckland Theatre Company produces it this year - Flashdance has been given a musical makeover after Hedley agreed to write a theatre version. He admits it took time to adapt his screenplay.
"[Stage is] a new art form for me and, I'll tell you, there were times when everyone around me seemed to be having a great time but I was finding it all quite daunting," he says.
Hedley didn't update the story; he says it still works because it's about pursuing a goal to escape day-to-day existence and that wish is as common today as it was in the 1980s.
New songs have been added but the movie's biggest hits have stayed: the Academy Award-winning title song Flashdance - What a Feeling, Maniac, Gloria, Manhunt and I Love Rock 'n' Roll.
The most famous dance number remains, too. It's the one where, to the tune of He's a Dream, Alex strips down to a skimpy red short suit, sits seductively in a chair and douses herself with a bucket of water. In the musical, Julia Macchio plays Alex and says all these years later, the audience still goes wild when the "splash dance" number is performed.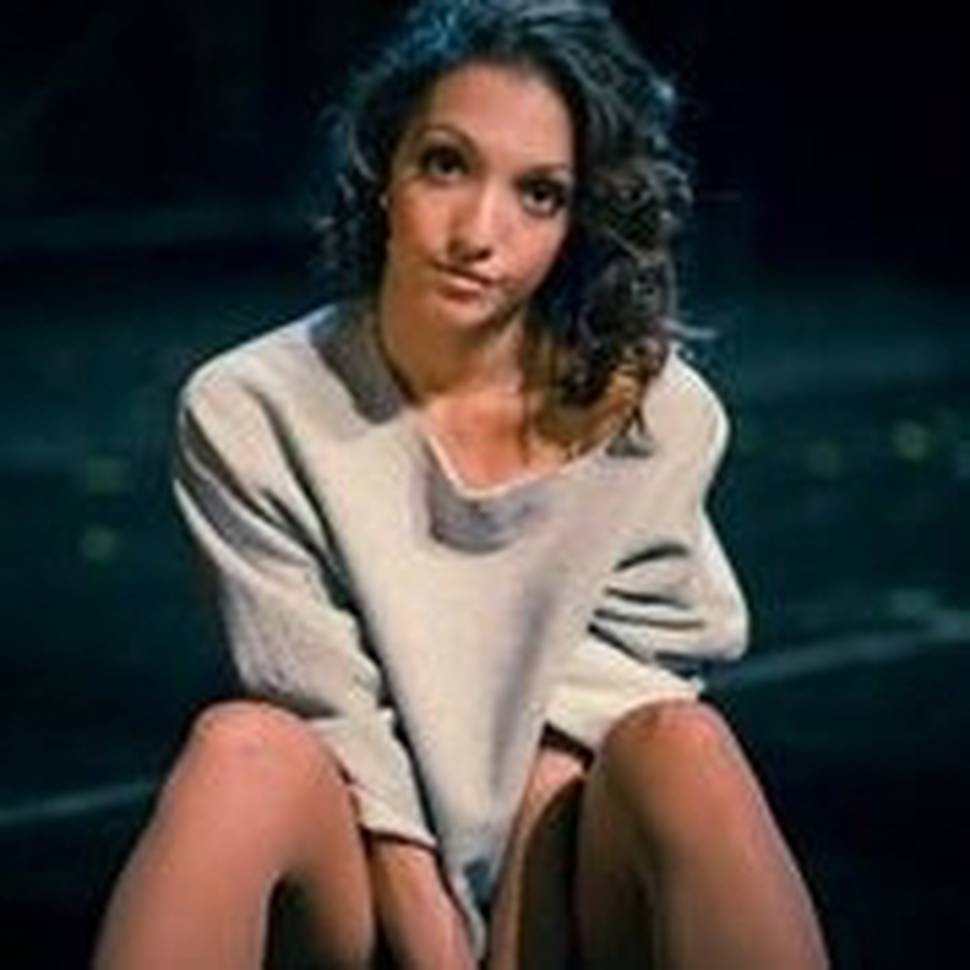 "The response it gets is incredible," says Macchio. "The audience just goes crazy."
Although only 24, Macchio is a little more familiar with the 80s than most other Millennials. Her father is Ralph Macchio who, back in the day, was one of the most bankable "teen" heart-throbs thanks to his role as Karate Kid Daniel LaRusso.
She has watched those movies "a bunch of times" but didn't see Flashdance until she learned she had an audition. Was she concerned it might influence her portrayal?
"It [watching the film] became an important part of my preparation before I went for the role," she says. "Of course, you bring your own interpretation but seeing the film helped me develop a better understanding of Alex and what drives her and I think that's part of the responsibility you take on when you are going for a role that's been known and talked about for 30 years."
Macchio was born and raised in New York and from age 5 trained in ballet, tap, jazz, modern and hip-hop dance at the Long Island Academy of Dance before graduating from New York's Hofstra University with a degree in dance.
Her surname may open doors, but if she wants to walk through them she has to audition the same as everyone else and then work just as hard to prove she's got what it takes. She's determined to make it on her own terms - like Alex.
"It's the story of somebody chasing a dream and that's something we can all relate to. No matter who we are or where we come from, we all have goals. Alex is a girl who is fighting for her dreams. I want to portray it in a way that is recognisable and relatable."
Performance
What:
Flashdance
- the Musical
Where and when:
Civic; from April 21