Suits of all colours and styles were on show in Auckland yesterday as sartorial leaders dressed to impress Suits star Gabriel Macht.
Macht, in town courtesy of online television streaming service Lightbox, spent the afternoon at Working Style's downtown Shortland St store discussing some of the ins and outs of his character Harvey Specter.
He also revealed some of the weirder aspects of playing the lawyer, including having several people come up to him in the street to tell him they had become a lawyer because of the show.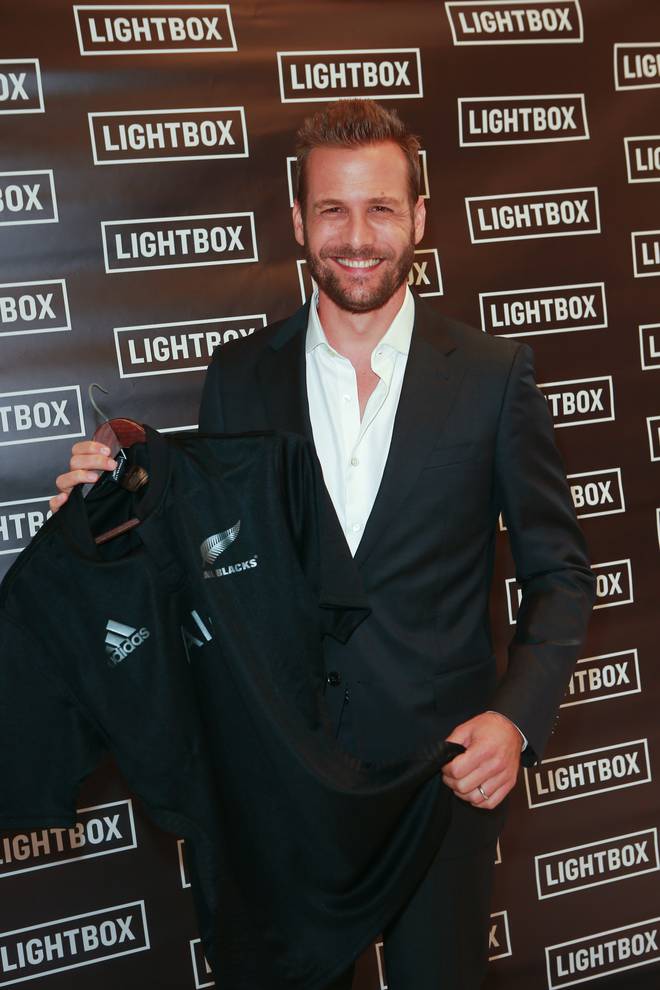 The US-based actor attended the meet and greet with fans before being presented an All Blacks jersey - after promising to wear it the next time the All Blacks were playing Australia, despite what his Australian wife, actress Jacinda Barrett might say.
The star said the most interesting aspect of playing Harvey Specter had been trying to develop him as a character and add some more compassion and empathy to what he described as a typically "arrogant, harsh guy".
"My journey has been to slowly infuse him with human characteristics so give him some heart, give him some compassion and give him some human characteristics - a conscience," Macht said.
"I think we've been able to do that slowly but surely and in the last season we've seen him having panic attacks and with anxiety and really dealing with inner turmoil that I think all of us find. I'm trying to be uber confident and try and show that some of these guys - that is their facade and underneath they're really struggling."
True to his character, Macht was well-dressed for the occasion and happy to oblige the lucky Lightbox users that had won the chance to meet him with photos, as well as posing for pictures at the window where almost a hundred bystanders stood, hoping to get a glimpse.
Macht flew into Auckland on Wednesday and has been keeping a relatively low profile since, other than his media commitments, but fans who got the chance to meet the "best goddamn closer in town" won't be forgetting it anytime soon.