We've seen this song and dance before. Sure, this time, the members involved include some especially accomplished belters and hoofers.
Yet there is such a pattern to this - to how the sudden spotlight of embarrassment eventually ignites change - that we can fairly predict how this will play out.
In other words: To read the tealeaves in the current #OscarsSoWhite controversy, just inspect the very public blemishes that have recently stained some other tradition-laced showpieces in the peculiar world of arts awards.
Just days before the Academy Awards nominations were announced last week - before all 20 names read aloud in the acting categories were of white performers for the second straight year, prompting talk of an Oscars boycott and promises of internal change - a not-so-dissimilar fiasco played out in France.
There, the annual Angoulême festival is one of the world's most esteemed celebrations of cartoons and sequential art, you might call it "the Cannes of comics", and it has recognised many legends over its past four decades. Yet in some ways, it's history with diversity is more dubious than the Oscars.
That's because only once in 40-plus years has the festival's top honor, a Grand Prix presidency that effectively serves as a lifetime achievement prize, been awarded to a woman.
That track record did Angoulême no favors come early this year, when a long list of 30 Grand Prix finalists was circulated among industry voters.
The glaring fact: Every name on that list was a dude. Yes, from purely a statistical perspective, this year's Oscars roster of acting noms pales in comparison with Angouleme for unlikelihood: More than half the world's population couldn't muster a single worthy candidate for the top 30 slots, this board would have you believe.
So how has the French-fest debacle played out, ahead of the event's January 29 kickoff? Well, a group (BD Egalite) spearheaded boycott threats; then more than one-third of the nominated finalists withdrew their names from consideration and/or voiced support of a boycott if women weren't added.
Grand Prix officials initially issued responses that rang as simultaneously defensive and patronizing, with some tone-deaf remarks diminishing the historic accomplishments of women cartoonists.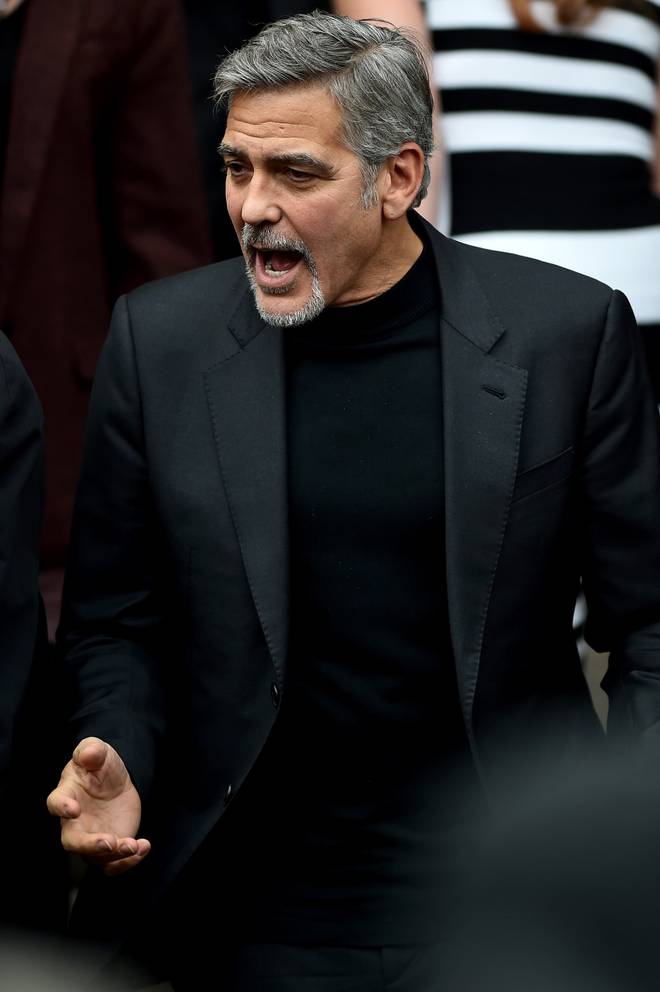 The officials fished for criteria rationalizations that didn't hold water, and then ultimately threw up their hands as the bonfire of embarrassment and ridicule began to char their berobed reputations. (The Grand Prix selection will now be an open vote, sans board finalists.)
The #OscarsSoWhite controversy contains strains, too, of the Kennedy Center Honors brouhaha in 2012.
For the esteemed event's first 35 years and over 186 Honorees, only once was the honor bestowed upon a Latino artist (Chita Rivera, in 2002).
But that was before a heated conversation between a Latino arts advocate and a center executive set off a public firestorm, and before the Congressional Hispanic Caucus subsequently sought a meeting with the center.
The on-stage result? In 2013, two Latino artists - Carlos Santana and Martina Arroyo - were honored. And last year, Rita Moreno joined the Honors pantheon.
So how do those arts-awards cases relate to the current #OscarsSoWhite controversy, as such black artists as Spike Lee and Jada Pinkett Smith say this week that they will boycott the February ceremony; as such Academy members as David Oyelowo and George Clooney question diversity issues within the voting membership and in the industry at large; and as Academy president Cheryl Boone Isaacs - "heartbroken and frustrated about the lack of inclusion" - promises change?

Well, one common component is that "lit fuse" moment, the spark that ignites broader social scrutiny. The mix of ridicule and outrage becomes a flash point, till the bonfire of passions and conscience and shaming and reconciliation and vanities stokes enough attention and conversation from all sides. The issue becomes "too big to ignore."
And then there's a second key common factor: Coming under scrutiny is not only the award decisions, but also the award decision-makers themselves. And here, it helps to redefine our terms.
More from Spy:
• Kiwi rapper savaged by critics
• Kim Dotcom's bizarre new music video
Those who bestow arts awards may call their organizing body an "academy" or an "institute" or a "league," but perhaps it helps to call these what, bottom line, they are: a "club." And like most any club, biases of some type will persist if membership remains inclusive in one regard or another. The pool is self-selecting, and out of even the most of innocuous of prejudices, let alone the grievous ones, some patterns will grow.
So judging by previous controversies in the oft-elevated world of arts awards, it seems safe to predict that the Academy of Motion Picture Arts and Sciences will more aggressively diversify its club membership, and that voters will still have #OscarsSoWhite fresh in their heads as they select their winners for the 2016 ceremony - and then nominate actors, especially, come 2017.
The spotlight on the lack of diversity is burning hot, and change will soon be reflected in membership and nominations. The pattern of the past two years will soon get the hook.
We've seen this script before. And this year, for this Oscars pattern, the "bye" has been cast.
-Washington Post