Blindspot
Very much in keeping with what's become a house style for thriller/espionage/conspiracy dramas made by NBC - the most successful example being The Blacklist - Blindspot is a textbook TV exercise in the preposterous.
The premise is that a mystery woman (Jaimie Alexander) wakes up in Times Square, nude and zipped up inside a lady-sized duffel bag with no clue of who she is or how she got there. She's covered head to toe in fresh tattoos.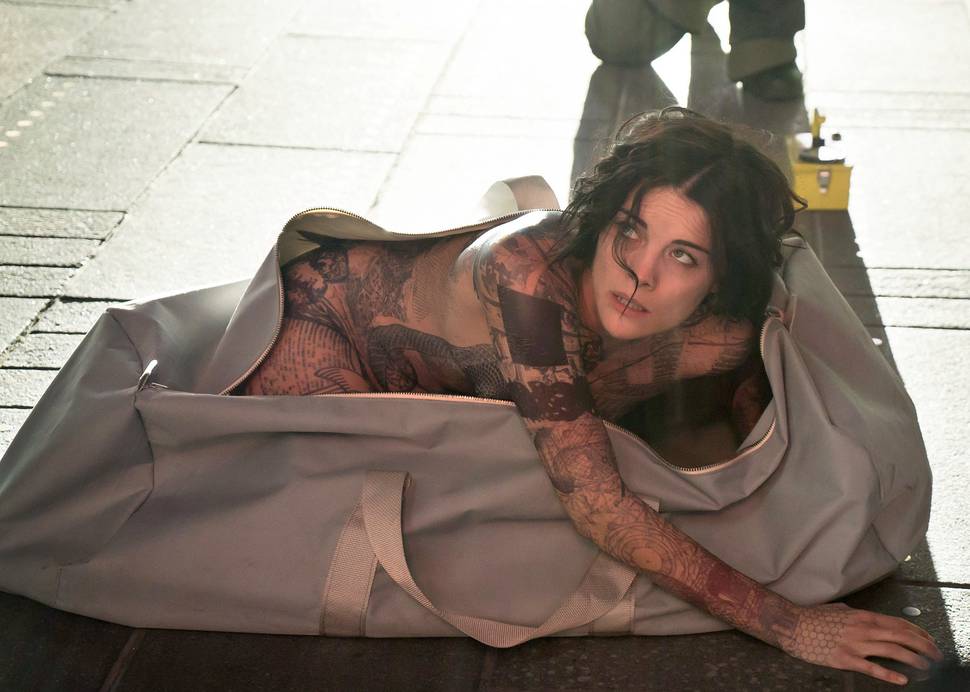 Rather than drop her off at some wayward home for amnesiac hipsters, the FBI notices that one of her most prominent tattoos bears the name of their hunkiest, scruffiest field agent, Kurt Weller (Sullivan Stapleton).
Before long, Weller and his fellow agents realise the tattoos are some kind of giant, encrypted message made up of several clues.
There's a lot of running around to do (defusing bombs and such) and not a lot of time to get to know the characters in the pilot episode. The first clue sends the agents and the mystery woman off to Chinatown, where they learn that not only does she speak fluent Cantonese, but she's also fluent in martial arts. The show is not without humour: "It was right there under our nose" Weller says in one scene. "Actually, it was behind her left ear," another agent says.
When: Sunday, 8.30pm
Where: TV One
What: Body of evidence
- Washington Post
Deadline Gallipoli
We may have had several television series telling the story of WWI from different angles last year, but Deadline Gallipoli takes a fresh approach, exploring the origin of the Gallipoli legend from the point of view of the war correspondents who lived through the campaign and bore witness to the harrowing events that unfolded in 1915.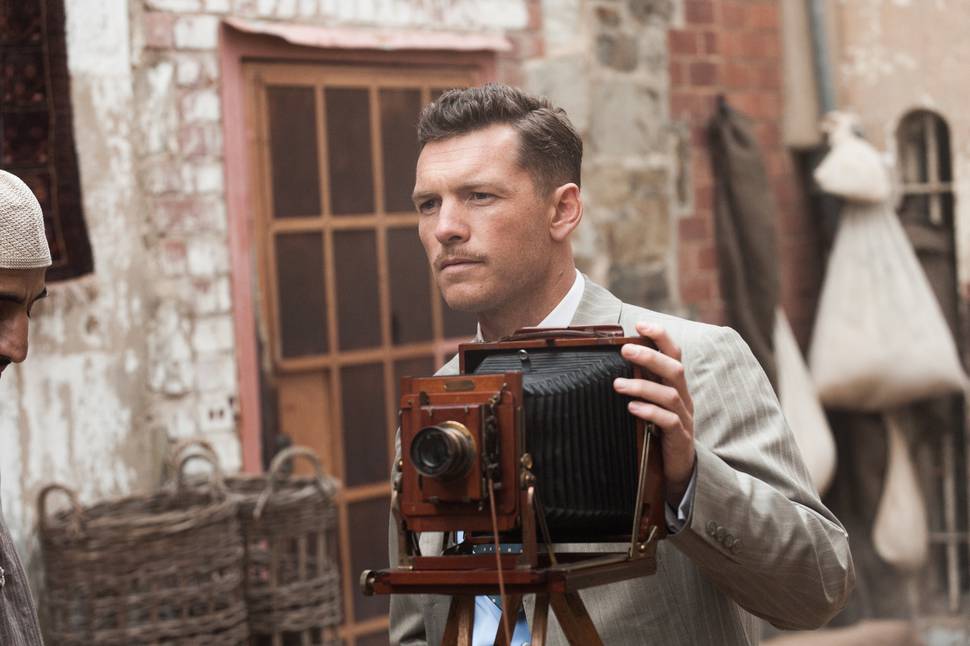 Starring Joel Jackson, Hugh Dancy, Sam Worthington, Rachel Griffiths and Charles Dance, the dramatic miniseries revolves around several embedded correspondents whose defiance of military heads who wanted events to be whitewashed in the press, spurred a change in the campaign's course.
The commitment to the stories of the soldiers and nurses turned the war from a strategic failure into a triumph of the human spirit.
The series tagline "The first casualty of war is the truth" still resonates with events happening 100 years on - the stories of Wikileaks and Edward Snowden for example - which perhaps gives this series a point of difference to the many other Anzac-themed dramas that came out last year.
When: Tonight, 8.30pm
Where: Prime
What: Reporting from the front line
Code Black
Code Black
might feel like an update on hospital dramas like
Chicago Hope
and
ER
but it has some points of difference. For one thing it's set in Los Angeles and it's also a fictionalised take on Ryan McGarry's 2013 documentary of the same name about the emergency room at Los Angeles County General Hospital.
When a hospital reaches "Code Black" it means that the number of critical patients has outstripped the hospital's capacity. As the opening episode informs viewers at the outset, most hospitals experience a Code Black five or so times a year; Angels Memorial has 300 Code Blacks a year, and you know what that means: buckets and buckets of blood.
Oscar-winner Marcia Gay Harden stars Leanne Rorish, who clashes with her peers (especially Neal Hudson, played by Raza Jaffrey of Homeland) over her unorthodox techniques.
If that sounds like every other hospital drama you've seen, then you won't be surprised by the arrival of four naive new residents, nor will you be surprised to meet the capable-but-supremely sarcastic senior nurse (Luis Guzman), nor will you be shocked when, precisely 30 minutes in, everything goes Code Black. At one point, Rorish is drilling into a skateboarder's skull while Hudson is saving a leg and both are barking instructions over a speakerphone to a resident about how to deliver a baby by caesarean section.
When: Wednesday, 8.30pm
Where: TV One
What: Medical mayhem
- Washington Post
Also ...
• SOHO introduces new BBC drama From Darkness this Monday at 8.30pm. The show follows Claire Church (Anne-Marie Duff), a woman who spent the 90s working as an ambitious young detective in Manchester, but who quit the job after feeling particularly defeated by one macabre case. Now she lives on a remote Scottish island with her partner and daughter, but she's drawn back into that world of darkness she left behind when two bodies are unearthed on a building site back in Manchester, and seem connected to her past.
&bull TVNZ OnDemand has two new American shows starting this week. From Friday you'll be able to watch DC's Legends Of Tomorrow, which comes from the creators of The Flash and Arrow, and combines characters from both shows in an interconnected universe. And from Tuesday you can catch Lucifer, which revolves around the Lord of Hell, Lucifer Morningstar (Tom Ellis), who is bored and unhappy in Hell, so resigns his throne and abandons his kingdom for the decadent insanity of Los Angeles, where he spends a lot of time in a nightclub.