Standing at more than two metres, Sam Whitelock is known as one of the tallest current All Blacks - so it's no wonder he couldn't find a wedding suit that fitted him.
Whitelock, 27, tells this week's edition of Woman's Day that he left trying on his suit until the day of his wedding to Auckland winemaker Hannah Lawton, meaning he almost had a major wardrobe fail on his hands.
"Are they meant to be this short? I guess we should have tried them on before now," WD reports the Rugby World Cup-winning lock as saying of his suit pants on the day of his wedding.
Thankfully, Whitelock's rugby-playing brother George came to the rescue with a quick change just before the ceremony.
"As the guests arrived, we were looking their suit jackets up and down, checking the colour and size. We found a couple of options, and George and I ended up swapping trousers, so it all worked out," Whitelock says.
Whitelock and Lawton married at Christchurch's Pemberton Gardens in front of 172 guests, WD reports. The pair met as students in 2008 at Lincoln University in Christchurch, and Whitelock proposed during a holiday in Rarotonga, WD reports.
Whitelock is known for his towering size, recently making headlines with this picture taken while shaking the hand of John Key, making the Prime Minister look tiny in comparison.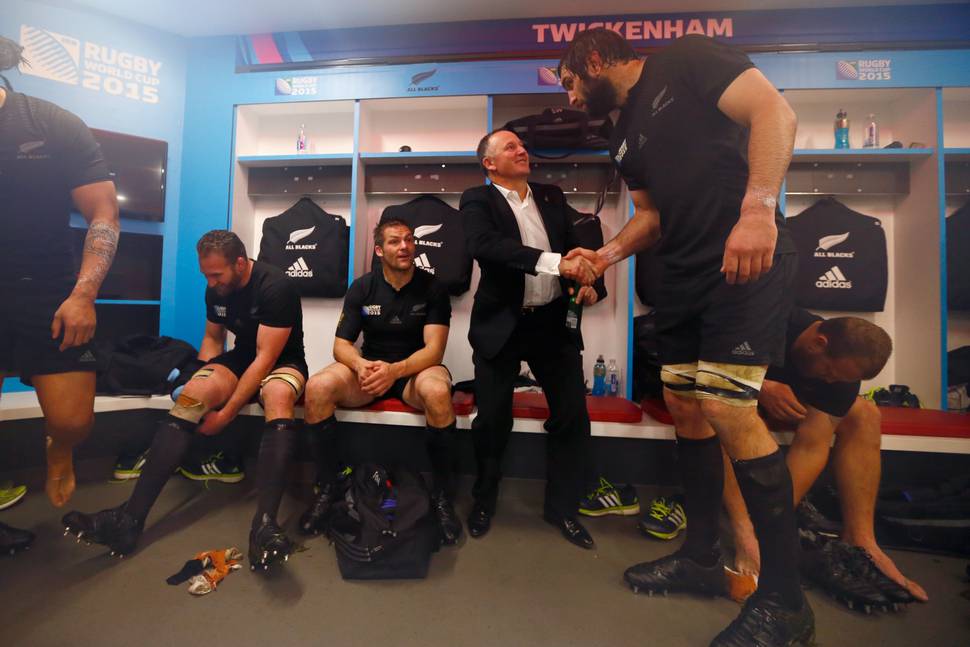 - nzherald.co.nz