The Hunger Games: Mockingjay - Part 2
opened this week, which officially brings the billion-dollar
Hunger Games
franchise to a close. Even though that probably means we won't have any more wacky Jennifer Lawrence/Liam Hemsworth/Josh Hutcherson press tours, the movie franchise is still leaving the world with a handful of contributions.
1. Jennifer Lawrence as a superstar
Even without her starring role as heroine Katniss Everdeen, J-Law would have become one of the biggest movie stars on the planet ... actually, scratch that. Although Lawrence would have an Oscar-winning career ahead of her, it's doubtful that she would have become the phenomenon she is today without The Hunger Games. The movies' massive reach put the actress in an unusually bright spotlight, and her hilarious, unfiltered personality did the rest. If you don't believe us, check out Vulture's list of the top 100 (100!) delightful Lawrence moments over the past four years.
2. A wave of dystopian movies based on YA books
The first Hunger Games movie was a smash (and raked in nearly $700 million), so as usual, Hollywood tried to replicate its success. This led to the Shailene Woodley-led Divergent series, which earned lots of Hunger Games comparisons but only a fraction of the critical acclaim. Either way, the first two Divergent movies made nearly $300 million each at the box office; two more are on the way (Allegiant opens in March). Then The Maze Runner scored big with new star Dylan O'Brien. The second movie debuted this year, and a third is expected in February 2017.
But not all teen dystopian films have been as lucky: The Hunger Games and Divergent paved the way for The Giver, a movie based on the Lois Lowry's book that was in development for nearly 20 years. Moviegoers didn't like the adaptation of the beloved novel, and the film tanked.
3. One of the more disturbing casting controversies in recent history
Some Hunger Games fans were vocal with their disappointment that characters Rue (Amandla Stenberg) and Thresh (Dayo Okeniyi) were black, despite the fact that author Suzanne Collins described them as "African-American." The Internet swiftly taught those people a lesson.
4. A new kind of young, female role model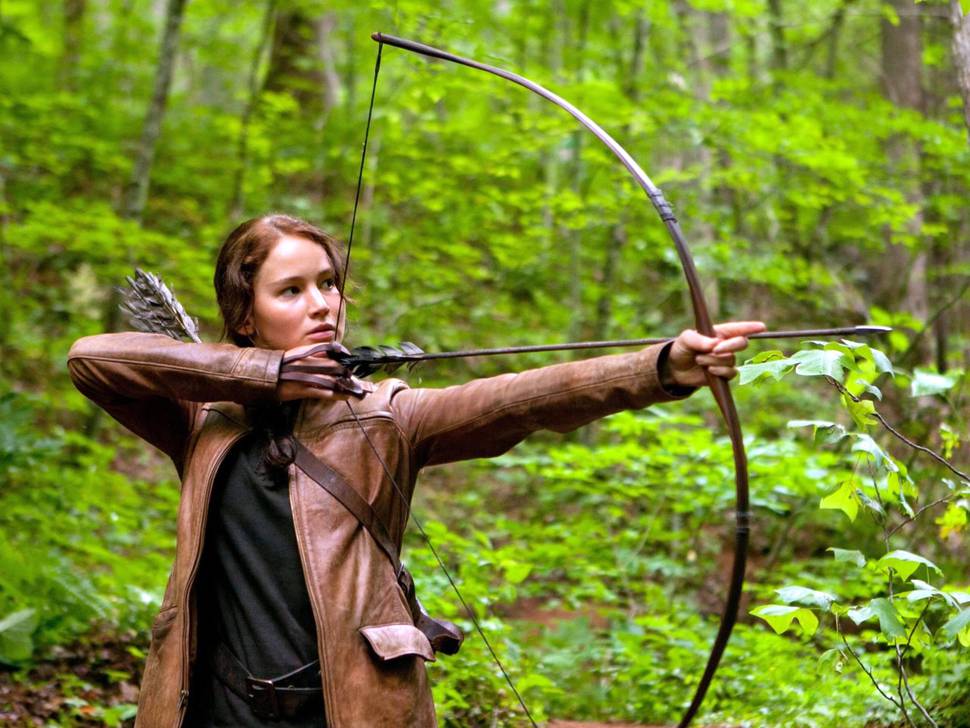 A lack of female superheroes out there for kids to admire? Katniss Everdeen served as a strong, fiercely independent, suffer-no-fools type of heroine that had been sorely missing for years in pop culture.
5. A renewed excitement about YA books in a post-Harry Potter world
The Hunger Games
is about children and teens sent into an arena to kill each other, so it's just a bit darker than
Harry Potter
, the other series that reminded kids to love reading ... but, hey, at least they're reading!