Lord Huron's frontman talks inspiration and his band's vibe ahead of their Auckland appearance.
The blazing Texas sun might be scorching the day into the low thirties but inside the tour bus sitting behind one of the many stages at Austin City Limits, it's chilly and almost nocturnal.
Grinning through the darkness and talking over the roaring air conditioning is Ben Schneider, main man for Lord Huron.
The band formed around him after a series of solo EPs coalesced into a promising career creating atmospheric dreamy, rhythmic Americana.
It's music that sounds part Paul Simon, part Band of Horses with its lush folk harmonies and utterly suited to playing loud while driving across the big sky country of West Texas (which this writer does a few days afterwards).
A few hours later, Schneider and his four bandmates in their denims and bolo ties will be out in that sun, cranking through songs off their most recent album, Strange Trails, the energy levels several notches higher than the pensive cinematic sound of the record.
Back in the bus, Schneider is the sort of guy who uses the word "vibe" frequently to describe his approach to music. And he's not too worried that the crafted atmospherics of the records might get lost on an unforgiving festival stage in the afternoon sun.
Schneider is originally from Michigan - the band takes its name from the Great Lake - but is based on Los Angeles.
While his music sure makes sense in Texas, his Michigan roots, though figure in its creation.
"I guess musically a lot of it comes from this part of the world. But there is something about Michigan - there is more of a mysticism of that part of the world that is a big part of our music, especially lyrically."
While Schneider grew up in a household where his parents were fans of the likes of Springsteen, Neil Young and Dylan, there's another reason for the cowboy and frontier imagery in his songs and the widescreen touches.
"Wu-Tang Clan was huge in my house," he says about the legendary hip-hop posse who his older siblings were big fans of, "Most hip-hop is like that. It's cowboy mythology updated for today ... I have always loved all kinds of music."
Schneider, who had a promising career as a visual artist before turning to music full-time - an influence that can be seen in the band's artworks and videos - cites movie music as another influence.
He's now had his own music in movies - five of his songs were used in A Walk the Woods, the recent Robert Redford starring adaptation of Bill Bryson's book about hiking the Appalachian Trail.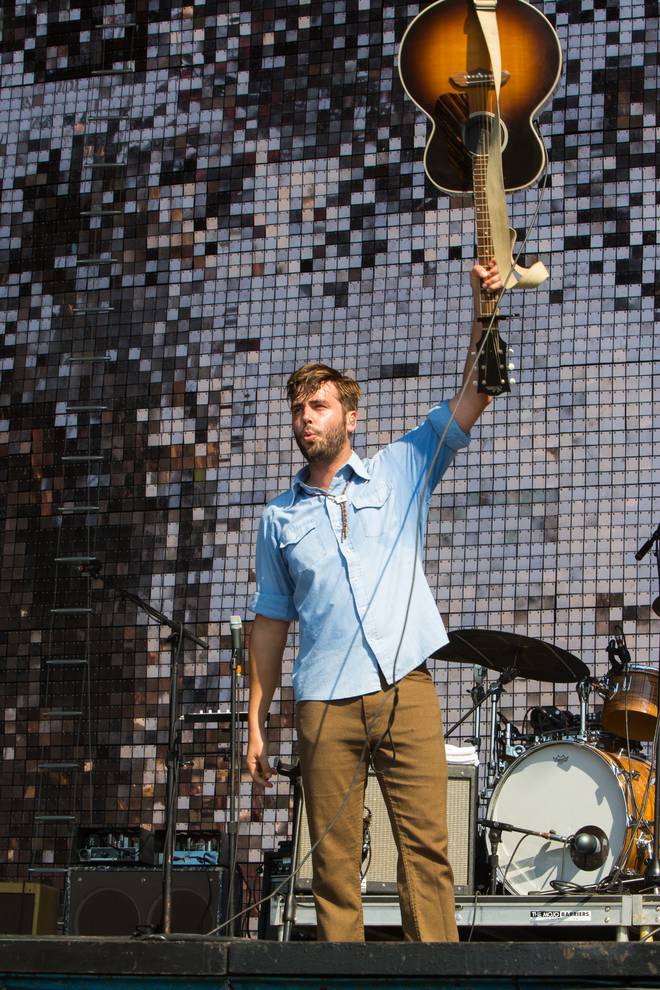 He was approached to do the whole soundtrack, but the band was recording Strange Trails at the time.
"But I am really interested in getting into that stuff - it's something I might be good at."
Until then, Schneider will keep creating imaginary movies in those songs of his.
Who: Ben Schneider of Lord Huron
What: Auckland City Limits
When and where: Western Springs, March 19