The New Zealand-raised model girlfriend of serial twerker Miley Cyrus is generating international celeb headlines in her own right. Cyrus' latest racy video promoting her hosting gig at this month's MTV Video Music Awards was an online hit this week.
The new clip features her topless, with animated blue dolphins covering her cleavage.
Read more from Spy this weekend:
• Spy: Trump's a 'Perfect 10' for Kylie Bax
And 24-year-old Stella Maxwell, who was confirmed in June as Cyrus' latest love interest, is also generating plenty of column inches.
Maxwell has opened up about her background and rise to being a Victoria's Secret Angel in a revealing interview with Vogue magazine.
Pictures of the 24-year-old - who was born in Belgium, grew up in Wellington and studied at Otago University - at the London launch of Victoria Secrets' new lingerie, Body, have also been plastered throughout the British media.
"I like to live my life in a real way," Maxwell told Vogue.
"I was in New Zealand studying and I was discovered. I was on the street with my friend shopping and this woman came up to me and was like, 'Would you like to come in? I own an agency. We can just talk about things.' That's how it all happened.
"After my first shoot, I really enjoyed it. I got into it and I think it kind of spurred me to think about it as a career."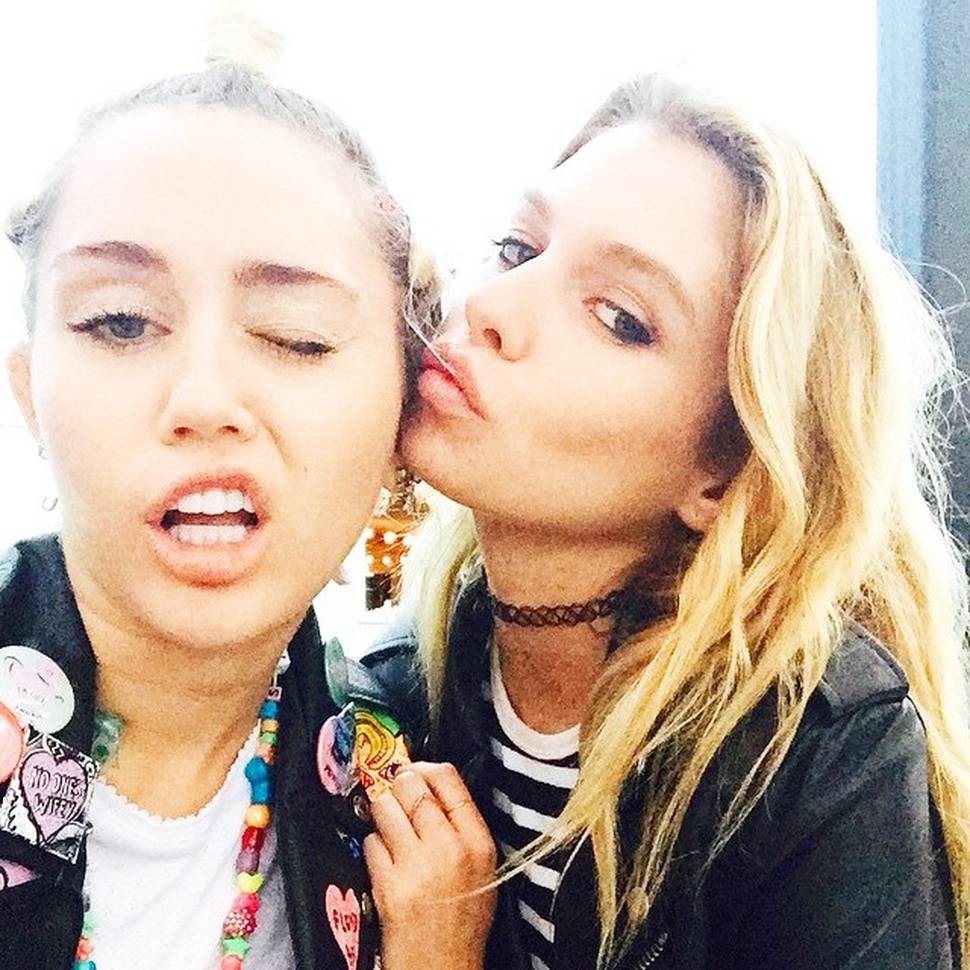 The leggy blonde described modelling as "acting".
"If I feel sexy in the underwear I can perform because I wear the clothes and have hair and makeup and I just open up," she said.
Being given Victoria's Secret Angel status was mind-blowing.
"They choose the sexiest girls and they have the sexiest lingerie," she said.
"You grow up watching it and every girl is amazing. I couldn't be happier."