Scottish director John Maclean talks about why he filmed his awarding winning off-kilter Western in the South Island
John Maclean's first feature might be a Western. But it's really a bit of a northern and a southern too.
For Slow West - starring Michael Fassbender - is a film that has its roots in the director's native Scotland. But it was shot in late 2013 mostly in the McKenzie Country with the South Island location doubling for 19th century Colorado.
It just made sense to film there, says Maclean from London on a brief respite from following his movie around the international festival circuit.
The film's main Australian-UK backers, See-Saw Films, already knew the territory having made Jane Campion's series Top of the Lake further south in Central Otago.
"When they got me over there I found, spookily, the locations matched with the locations I had made up in my mind - like a crack in a rock that was narrow enough to fit a buffalo skeleton and there it was. [I needed] a plain with a silver birch forest. It ticked every box, all within reasonable distance of each other.
Read more:
• Michael Fassbender: Drama stops when cameras stop
• NZ-shot movie Slow West wins at Sundance
"If you go to Colorado you are talking about moving the set for two days just to get out of the forest."
Slow West, though, wasn't designed as an epic, even if the background landscape suggested otherwise.
"Initially I thought it would be quite a cheap film to make. I wanted to make a forest Western rather than a town Western. So a couple of cowboys dressed in a forest would be enough to tell the story."
No, Maclean didn't want do it on the cheap to adhere to any parsimonious stereotypes of his nationality. He'd sprung from a zero-budget film-making aesthetic through making videos for his group The Beta Band, the Edinburgh artpop outfit which split in the mid-noughties after a run of acclaimed EPs and albums - and getting a big shout-out in the movie of Nick Hornby's High Fidelity.
From videos, he went on to short films.
His first, 2009's Man on a Motorcycle featured then-rising actor Michael Fassbender, a connection made as Maclean was mates with his agent/producing partner Conor McCaughan.
Maclean's second short, the Bafta Award winning Pitch Black Heist also starred Fassbender.
But it wasn't a given that Fassbender would spend a couple of weeks based in the metropolis of Twizel just to help out a mate of a mate on his first feature.
"With Michael the script still has to be top notch and it still has to be better than the other offers he is getting as well for him to do it. It's a bit of luck and a bit of hard work and when you get that opportunity, you seize it."
Fassbender leads a cast which also includes Australian actors Kodi Smit-McPhee and Ben Mendelsohn. New Zealand actor Caren Pistorious plays young Scotswoman Rose Ross who heads to the wild frontier of the US with her father, pursued by Smit-McPhee's lovelorn daydreamer Jay Cavendish.
The young man encounters Fassbender's menacing Silas who joins him in pursuit of Rose, but for his own reasons.
Maclean, a fan of old Westerns, said the initial idea came from wanting to do something about the settlement of the Old West as an immigrant's story. "It was a very migrant country and then when you watch Westerns they are all American. I though it would be quite nice to make that point."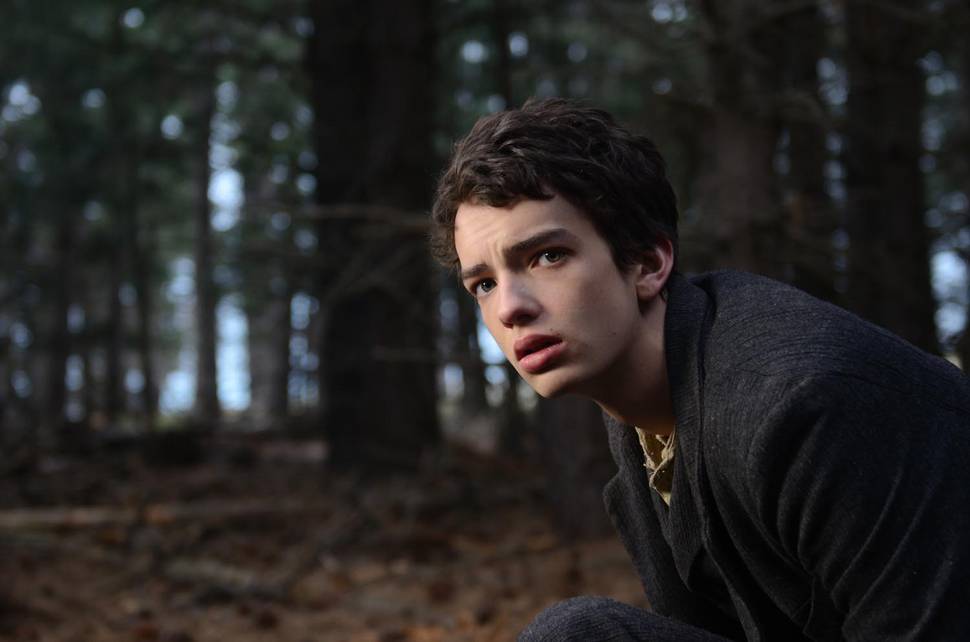 Casting the increasingly ubiquitous Smit-McPhee in the lead - he'll be starring alongside Fassbender again in X-Men: Apocalypse where he's playing the young Nightcrawler/ Kurt Wagner - was an easy decision for Maclean.
"I hadn't been aware of him since I had seen him aged 10 in The Road. I wanted someone quite frail and vulnerable looking but someone who was still quite energetic and could feasibly go all the way from Scotland to the Wild West. He ticked all those boxes. He's quite similar to the character, the way he talked about life and the stars ... he was bit of a romantic as well."
And Pistorious also fitted his idea of Rose - that she was no shrinking violet.
"The Western genre had some strong female characters in the early days, like Joan Crawford's Vienna in Johnny Guitar ... I didn't want to make a film that was about a damsel in distress and men just coming to save the woman.
"It wasn't difficult to write a strong female character especially when you've got Caren playing the role."
The resulting film isn't an homage to old Westerns, though Maclean admits to elements from Robert Altman's 1971 flick McCabe and Mrs Miller finding its way into the costuming - check out Mendelsohn's fur coat - and something from John Ford's The Iron Horse too.
Though the closest relative Slow West has to a modern Western is probably the 1995 Jim Jarmusch-Johnny Depp surreal frontier story Dead Man.
"Yeah because I think that is the other film which mixes magic realism with something that is actually more real than myth. It managed to say something about what actually happened - people shooting buffalo from the windows of trains and ludicrous things like that, that actually happened - mixed with that dreamlike quality."
That mix of the familiar and the askew sounds not unlike the approach of Maclean's old band.
"Absolutely. The Beta Band always fell in between the mainstream and the arthouse in a way. We were almost too popular for the indie crowds and too weird for the mainstream.
"The film could find itself in there as well, who knows?
"Our music came from our love for everything from the obscurest Kraftwerk record to the most mainstream Beatles record and I guess it's the same with film - if you love early Bresson but you also love Die Hard.
"You've got to make something to please everybody with those influences.
Well, Slow West delighted jurors at the Sundance Film Festival earlier this year when they awarded Maclean the World Cinema Jury Prize for dramatic film.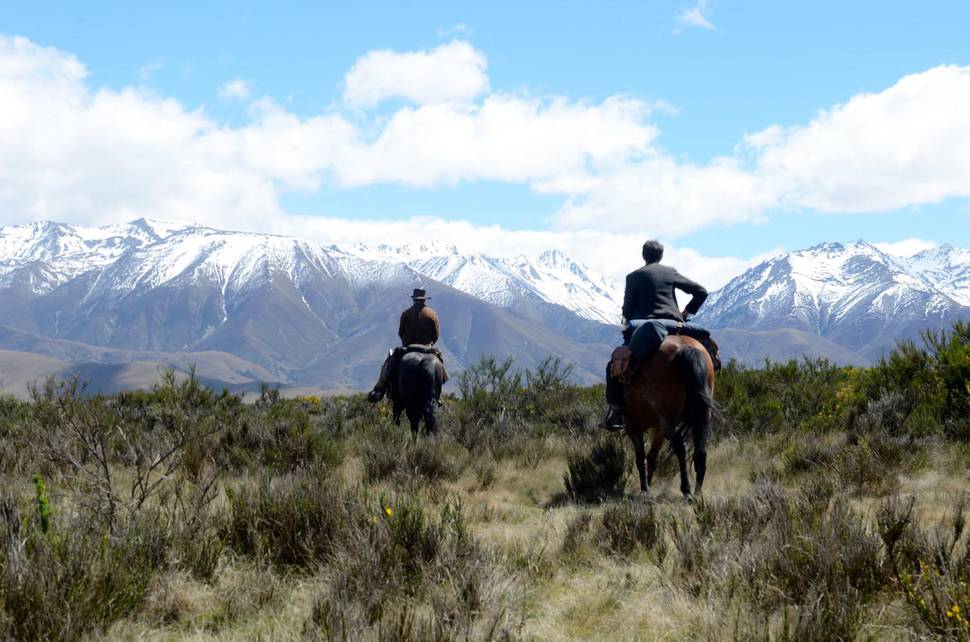 Maclean says he was initially worried about taking the movie to the festival - it's in Utah, one of those states steeped in Old West mythology after all. What would the locals say?
"But we watched the film and there were oohs and aahs in all the right places and I spoke to some guy afterwards, a midwestern cowboy type who loved Westerns and he came up and said he loved it. It was the first time I knew I was going to be ok."
And no he didn't mind - or notice - that them thar hills weren't the Rockies either.
Additional reporting Helen Barlow.
What: Slow West
Who: John Maclean directing Michael Fassbender, Kodi Smit-McPhee, Ben Mendelsohn and Caren Pistorious
When: Opens at New Zealand cinemas on May 21.
- TimeOut