New Zealand TV-obsessed website The Spinoff curates Weekend Watch, their selection of the best places to rest your weary eyes on your days off, selected by Spinoff editor Duncan Greive (DG) or staff writer Alex Casey (AC). Enjoy!
Movies:
The Exorcist
Massive Santa's waggling his creepy finger, the giant baubles are up at the mall and people are starting to talk about terrible things like "tanning" and "New Years". Frankly, Christmas stress makes me want to rotate my head 180 degrees and vomit green slime on a wall. There is no greater antidote to the crazed enforcement of holiday cheer than a late night with
The Exorcist
. The terrifying 1973 film that shocked the world still continues to deliver scares year after year. Your classic heartwarming tale of a 13 year old who gets possessed by devil, it's one you should be hurtling down the stairs backwards to see. / AC
Where: TV2 on Sunday at 10.30pm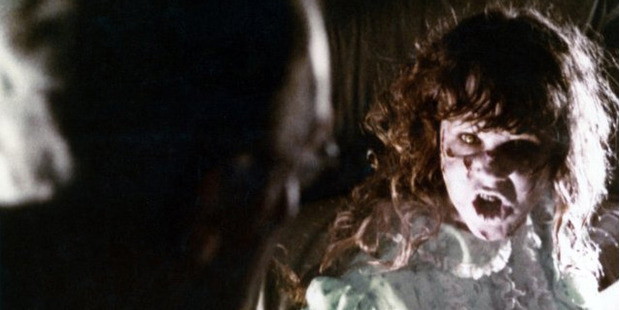 Free to Air Shows:
SVU Season Finale
From hosting about 50 crossovers with other branches of the
Law & Order
empire to some
terrible Mike Tyson-based casting choices
, it's been a hell of a year for
Law & Order: SVU
. Saturday night will see the two-hour season finale of Ice T's longest running acting role. For fans of Ice T's good work in
Ice T's Rap School
and
Ice Loves Coco
, you might need to brace yourselves for a more gritty tone as he dons his serious leather blazer to investigate criminal cases involving that always seem to involve rape, assault and crimes against children. SVU might not be everyones cup of (ice) tea - but at 14 seasons, it's got to be doing something right. Right? / AC
Where: TV3 on Saturday at 8.30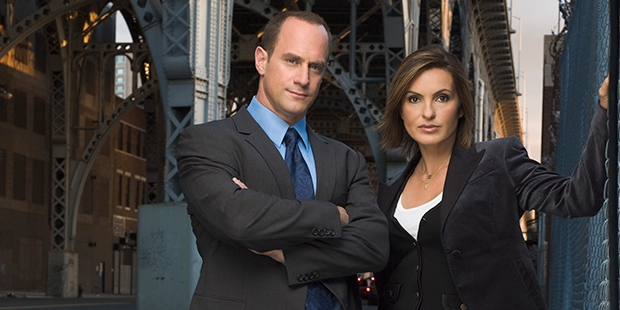 Binge Watch:
Top Boy
Summer started Monday. It's 20 degrees outside and people are swimming on their lunch breaks. So what better time to visit a dilapidated drug-infested council housing estate in London? The elevator pitch for
Top Boy
is essentially '
The Wire
, but in England', and the way the drug trade ripples out and infects whole neighbourhoods is a central concern for each show. But London is somehow bleaker and less glamourous than even David Simon's Baltimore - death comes mostly by the knife, not the gun, and there's no sense of major financial reward for anyone involved in the trade. The UK's big dramatic success of recent years was Broadchurch, which showed a murder gripping a small town.
Top Boy
- easily its equal - studies the grim resignation that accompanies death in the slums of a big city. / DG
Where: Lightbox

NZ TV:
Shortland Street Omnibus
In preparation for the final week of
Shorty
for the year, make sure you pay a visit to Ferndale this Sunday morning. It's been a huge year with the blindsiding death of Sarah Potts, the
and the
Simon Bennett's shocking revelation
that Kylie's tan is real. The christmas cliffhanger has been the best single episode of New Zealand TV for 22 years running, which is some kind of record. This year's has been well-flagged as a lean away from the usual explosions and death into something a little weirder and hunkier. Plus, we'll be
Shortland Street
mad on
all next week with "Street Week", a bonanza celebrating all things Ferndale. / AC
Where: TV2 on Sunday at 10am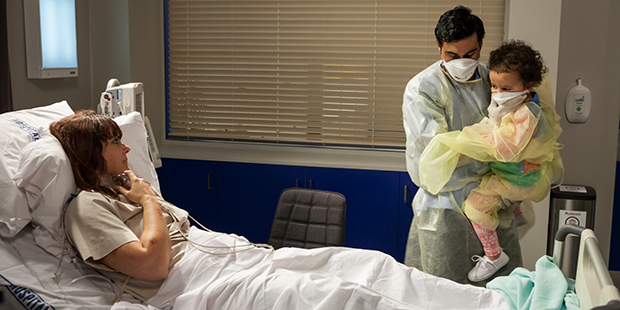 Reality:
Shearing Gang
Post-Xero and Lorde, it's easy to forget that the only thing which New Zealand's made until the first
LOTR
movie was wool and delicious, nutritious mutton. No one ever seems to crack those classic 'sheep shagger' jokes about us anymore, which is a great sadness. Thankfully the lower South Island still parties like it's 1955, and sheep shearing remains a key employer of rural youth. Shearing Gang's third season premieres this Sunday, and follows the "hard working, hard partying" shearers of central Otago, who shave under the watchful eye of "shearing mogul" Pete Lyon, "the Tony Soprano of the shearing industry". It looks like a stone cold classic. / DG
Where: The Box Sunday at 6.10pm

Sport:
KFC Fight For Life
If you wanted to explain New Zealand to a visitor from abroad, and could only use one pay-per-view celebrity sporting event, then you should definitely pick the KFC Fight For Life. Now over 10 years old, the Fight For Life is maturing like a fine bucket of deep fried chicken - Duco know the formula and deploy it perfectly every time. First, find a bunch of famous people who don't know how to box. Next, get them to box. This year's event features "Mournin'" Millie Holmes battling Frankie "Valerie" Adams and 300kg Chiefs prop Ben Tameifuna facing 3m tall leaguie Willy Mason, and promises to be as enjoyably bats*** as ever. / DG
Where: Sky Arena Saturday at 8pm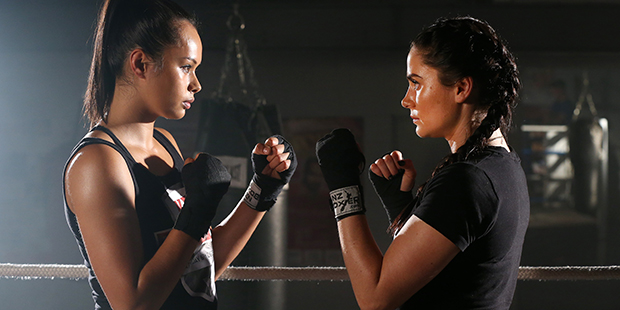 More Spinoff:
• Duncan Greive examines Breakfast's botched opportunity with the Deep Dive
• Alex Casey tells us why she thinks Dog the Bounty Hunter is a Batman for our time
• Matt Suddain finds Vikings the perfect way to kill time before Game of Thrones returns
Like The Spinoff on Facebook. Follow The Spinoff on Twitter