Brooke Fraser is celebrating the release of her fourth studio album today, Brutal Romantic.
She stopped by the ZM studio this morning, performing her own unique cover of Taylor Swift's hit Out of the Woods.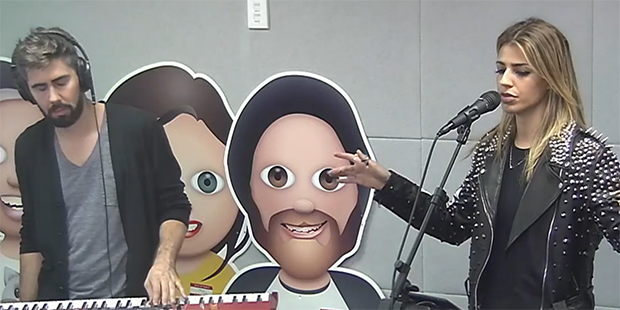 Check it out here:
Video will play in
Play now
Don't auto play
Never auto play
Kiwi singer Brooke Fraser covers Taylor Swift's song Out Of The Woods.
App users: Tap here to view the video
Read more:
• Exclusive: Brooke Fraser preview album stream
• Brooke Fraser's new phase: No more nice girl
this week, giving it four stars, saying Fraser is "more wild, more impassioned. She's sly, piercing, even provocative, and she's well and truly shaken off the folk-pop singer-songwriter mantle."
You can listen the album for free, via our exclusive album stream here.
Plus, there's still time to enter our TimeOut giveaway competition - we have 10 signed copies of Brutal Romantic to giveaway. To enter, head to our Facebook page. Entries close at 5pm today.
- nzherald.co.nz