PM delighted with unique present from American President.
He's used to receiving innocuous pottery vases and decorative ornaments from international leaders while on foreign visits, but the engraved Ping golf putter - a gift from US President Barack Obama to Prime Minister John Key when he visited the White House last month - arrived on Monday via diplomatic pouch to the sheer delight of its recipient.
"We sent it back in the diplomatic bag from Washington which is why it's taken so long to get here. But I used it immediately," a chuffed Key told The Diary.
Luckily a mug was on hand to collect the accompanying presidential golf balls.
Honolulu golfing buddies Obama and Key share a love for the game. The putter came engraved with Obama's signature and the presidential seal and Key's initials, JPK, for John Phillip Key.
"It's a nice little gift from Obama. And it certainly makes it hard to lose your putter when it's the only one in New Zealand signed with the seal of the US President!"
In exchange, Key presented a set of black merino sweaters by Untouched World for Obama and his family.
Rachel sells bread
First Tip Top; now Vogel's. Rachel Hunter became the face of the iconic Kiwi bread yesterday as it launched the Vogel's Toast of NZ Cafe Tour, a travelling food truck.
The model worked with Vogel's in 1992 and appeared in a television advertisement asking Kiwis travelling to Los Angeles to bring her Vogel's.
Yesterday she added star attraction to the launch at Harbourside restaurant, which included MP Nikki Kaye, Goodman Fielder managing director Peter Reidie and celebrity chefs Paul Jobin and Annabelle White.
Hunter had to pick the most innovative Vogel's recipe out of a dozen topping concoctions from around the country. Her pick: The Bear Hug. A pear and camembert bake created by Barby Barclay, from Hamilton. Now it's dubbed Rachel's Fave and will be highlighted on the menu as the cafe travels the country.
Wearing a cream tea dress and her golden locks perfectly coiffed, Hunter looked a far cry from the bedraggled selfie she posted on Instagram after a 27-hour flight from London on Monday. Any sign of jet leg disappeared when she took on her representative duties. A big endorsement cheque from Australasian food giant Goodman Fielder may have helped.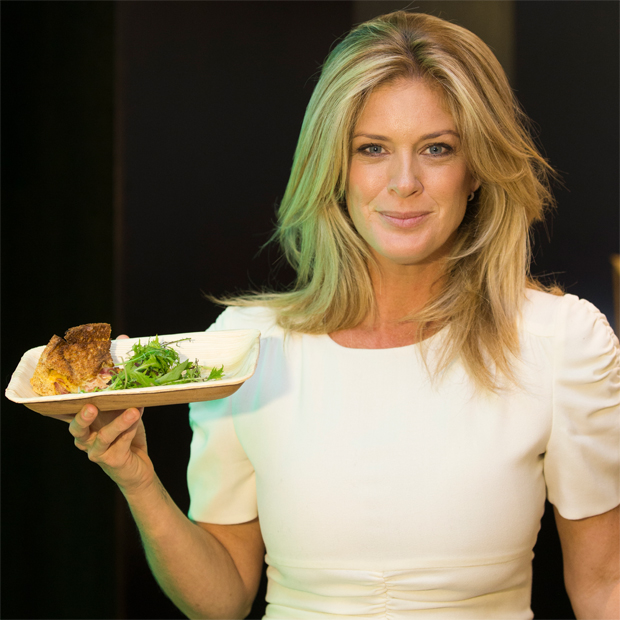 Teen feted in Sydney
Hawkes Bay teenager Jamie Curry is the toast of an invitation-only workshop for YouTube's top creators and their managers in Sydney this week. The 17-year-old internet sensation has been invited as a special participating guest to the four-day intensive workshop put on by Google for YouTube, her manager Imogen Johnson told The Diary.
The quirky teen has developed a worldwide following of fans, but didn't realise the level of her celebrity across the ditch, where she is stopped by teenage girls wanting selfies and yelling her name.
"It's really weird to be recognised so much by people that aren't from my country, and it's quite a surprise but it's really cool too," Curry told The Diary yesterday.
"The power of the internet is incredible and very real for her age range. I'm astonished by how many fans recognise her in Sydney," Johnson added.
Curry started her Jamie's World Facebook page in July 2011, regularly uploading videos poking fun at the trials and tribulations of adolescence.
Jamie's World now has 9.5 million "likes" on Facebook, close to 328,000 followers on Twitter and her videos have amassed a total of more than 14 million YouTube views.
It is no wonder social media giants are sitting up and paying attention to the young Kiwi.
Lorde the tourist She was forced to leave the stage just 25 minutes into her set when she kicked off her rescheduled Australian tour in Perth on Saturday night, but evidently Lorde perked up when she jetted into Adelaide ahead of her concert last night.
The pop princess took time out to play tourist with band mates, visiting the city's zoo where she befriended a sea lion, a lizard and a cockatoo with a crowning crest to rival her own imposing mane.
Lorde's Australian tour wraps in Brisbane on July 20, before a performance at the Stellar Ball Shinagawa Prince Hotel in Tokyo, Japan, at the end of the month, followed by more gruelling North American gigs.
Tompkins courts danger While All Black star Dan Carter played a genteel game of backyard croquet on Sunday with Crusaders teammates Matt Todd, Izzy Dagg and Andy Ellis, Warriors import Sam Tomkins was enjoying a rather more hazardous hobby. He took to bungy jumping 134m above Queenstown's Nevis River.
In a clash of the courage codes, league came out trumps. Meanwhile, Cory Jane took sedate to a new level, resting against a signpost that now bears his name in his hometown of Upper Hutt.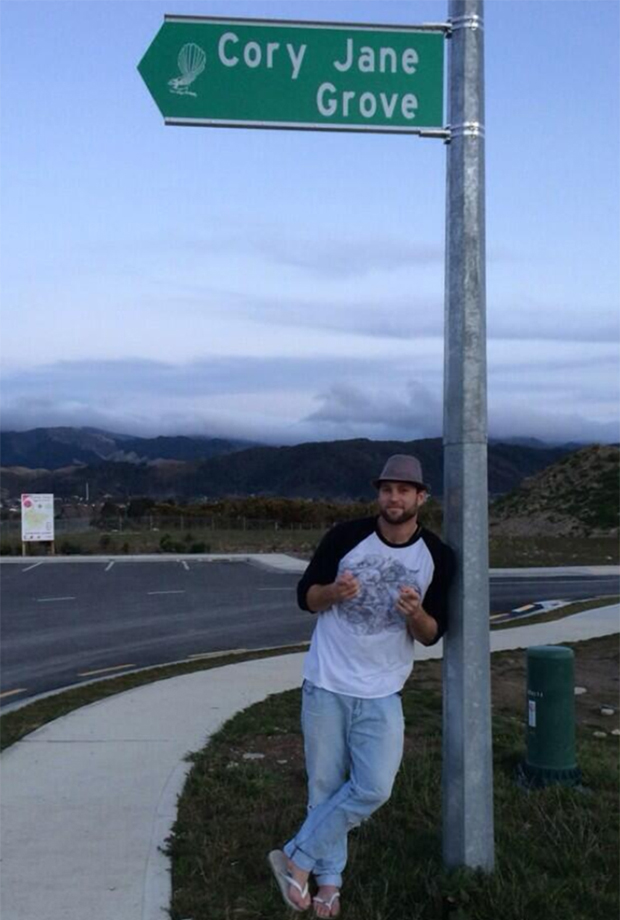 NZ First car liberated
Is this a metaphor for political performance? A NZ First-branded four-wheel-drive vehicle stuck in the sand at Muriwai beach on Sunday afternoon could be a symbol for the party's wedged popularity in the polls.
The female occupants behind the wheel got the vehicle firmly trapped in the black sand and struggled to get it free.
A park ranger stopped to help at one stage, an onlooker told The Diary.
Passersby volunteered to dig the jammed wheels out, until finally, after much wheezing and straining, the car was freed.