Pick of the week:
Agent Anna
Oh Anna. The poor woman hasn't had many lucky breaks. The middle-aged Auckland mum is a little bit Nurse Jackie, a little bit Mary Tyler Moore and a whole lot of bumbling good intentions, but things just haven't been going her way.
In season one, Anna Kingston, played by Robyn Malcolm with great heart, was dumped by her dodgy husband Daniel, who ran off to Oz and left her with a mountain of debt, two teenage daughters and nowhere to live. So she moved in with her parents and decided to take a punt on becoming a real estate agent to support her family.
She was a mess -- chaotic, clumsy, under-confident, anxious and an easy target for her egotistical new workmates, the smarmy Leon (Adam Gardiner) and competitive Sandi (Theresa Healey).
As season two starts, Anna is slowly finding her feet. She's still incredibly clumsy and distracted (she crashes into a police car in the first five minutes of episode one). But she's no longer a rookie, and she's ready to try to make some serious money on the booming housing market -- if only she could secure some clients.
When her somewhat besotted boss Clint (Roy Billing) decides her strength is helping buyers find the house of their dreams, it seems things might finally be on the right track for Anna, but there are, of course, challenges to encounter.
She takes on psycho clients, younger men, scheming colleagues, property developers, a stroppy teenage daughter, a hyper-critical mother, a manipulative ex-husband, and some very demanding vendors and buyers. In the end she finds that if you want to swim with the sharks, you have to behave like a shark -- but that doesn't come easily to Anna.
She's always thought of herself as a good person, but that belief has never really been tested until now. When the temptation of big money comes her way, she finds herself contemplating bending the rules a bit. It would be for the good of her family after all. And everyone else does it ... don't they?
As Malcolm explained in last week's Herald On Sunday Living magazine, season two is an opportunity for characters to be explored in more depth and to delve into their relationships more -- the effects that Sandi and Leon have on Anna in particular.
"Besides the comedy, there's a wonderful sense of humanity behind it. Especially characters in an office -- and you can explore that with more time. You can see that with the more time Anna spends with Sandi and Leon, and the relationships develop into an unexpected journey."
This season Leon sees Anna's potential, and as a man who loves a challenge and loves the chase, he decides to mentor her into a real estate success story, but whether that will be a success for Anna is another question. And as Sandi realises that Anna may become a potential rival, she does her best to sabotage her via pretend friendship. Whether or not Anna herself will be corrupted by success is the question, though.
Agent Anna
When: Thursday, 8.30pm
Where: TV One
What: Is it possible to be a kind-hearted real estate agent?
Drama pick: The Village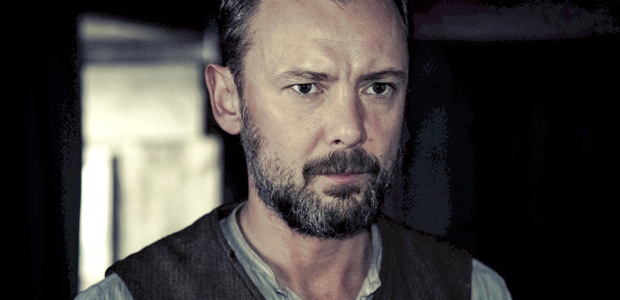 This is the acclaimed first series of what its makers hope will be a saga that covers the life of one English village throughout the 20th century. Set in rural Derbyshire, this working class drama isn't offering the aristocratic escapism of Downton Abbey, though its first six episodes cover roughly the same period as Downton's first series - 1912-1916. It stars John Simm and Maxine Peake as impoverished, alcoholic farmer John Middleton and his wife, Grace, and Juliet Stevenson as the lady of the local manor. Creator-writer Peter Moffat was inspired by the 80s German production Heimat which followed one extended rural village family from 1919 to 1982. Moffat hopes his will go bigger than that, with a second series covering the 1920s already commissioned, he has plans for further six-episode blocks. "I think we need to re-calibrate the way we look at history ... articularly this period," he said. "It's seen now as officer-class history. I don't think there are enough of John Simm-type characters who make up most of the population."
The Village
When: Wednesday, 8.30pm
Where: Vibe
What: No upstairs, just downstairs
Comedy pick: Jim Jefferies Alcoholocaust

Aussie stand-up Jim Jefferies was one of the biggest stars of this year's New Zealand International Comedy Festival. Here's a chance to see why - this London-recorded special is from few years back and he's since gone on to make his own edgy US sitcom Legit. It's also a chance to see if his reputation for being a foul-mouthed misognyist, racist, misanthropic, cultural stereotype is deserved (it is). But he sure is a smart one. As he told the Herald: "I don't consider to be line-crossing as such. If it's funny, it's funny. The more offensive the material the better the joke has to be." This special shows Jefferies sure can spin a good yarn, whether it's about his time visiting Baghdad for a gig, why Western society is so depressed, why The Bible should be one sheet of paper, and his own particular take on male-female relationships which takes in everything from paying for dinner to yes, sex. Actually there's quite a lot on sex. Warning: Watching this with the sound up could really really worry the neighbours.
Jim Jefferies Alcoholocaust
Where: Comedy Central
When: Thursday 9.45pm
What: Early special from the outlandish Aussie
Documentary pick: Making New Zealand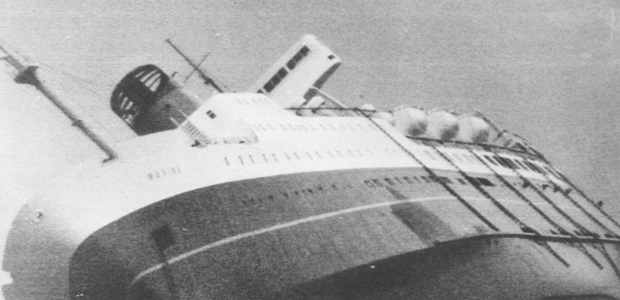 This four-part series about great feats in New Zealand engineering has already taken in hydroelectric schemes and the national grid, railways and roads. For the finale it's our maritime history getting the big overview treatment. That starts out with Maori waka and ends up with today's container ships. In between this looks at how how flat-bottomed scows made trading routes of our rivers and the development of refrigerated shipping in the 1880s allowed New Zealand meat to be sold to the world. There's also a look back at the glory days of the Union Steamship Company which once ruled the Antipodean shipping business and our darkest maritime moment - the Wahine disaster of 1968. That was a death knell for the Lyttleton to Wellington ferries facing competition from Cook Strait ferries which had gone into service in the early 1960s and have been turning its clientele various shades of green ever since. Most of us may choose to leave New Zealand by plane these days but this show reminds the ancestors of most of us got here by boat.
Making New Zealand
When: Sunday, 8.30pm
Where: Prime
What: Ship ahoy
Crime pick: Line of Duty

The acclaimed first series of Line of Duty turned the British police procedural on its head with its plot about police investigating the bent coppers in their midst. That eventually dispensed with its star Lennie James as DCI Tony Gates, a top detective who covered up a hit and run committed by his mistress, which escalated when he discovered her connections to an underworld money laundering operation. This brings back some of the anticorruption-squad from series one - Detective Sergeant Steve Arnott (Martin Compston) and Detective Constable Kate Fleming (Vicky McClure) on a new case. They are assigned to investigate Inspector Lindsay Denton (Keeley Hawes, pictured) who is the only survivor of an ambush on a protected witness convoy. She's suspected of being bribed by the killers to tell them the route the witness was taking. But the case comes with other complications, both personal and professional which will be played out across the six-episode series.
Line of Duty
When: Sunday 8.30pm
Where: SoHo
What: Copper investigates copper
- TimeOut