Kiwi TV pranksters Ben Boyce and Jono Pryor boosted their audience by millions when they gate-crashed the award-winning The Graham Norton Show, and tried to impress Hollywood guests Tom Cruise and Emily Blunt.
The Jono and Ben at Ten pair each featured on the popular red-chair segment of the UK talk show, with Boyce lasting longer on the chair than his co-host Pryor.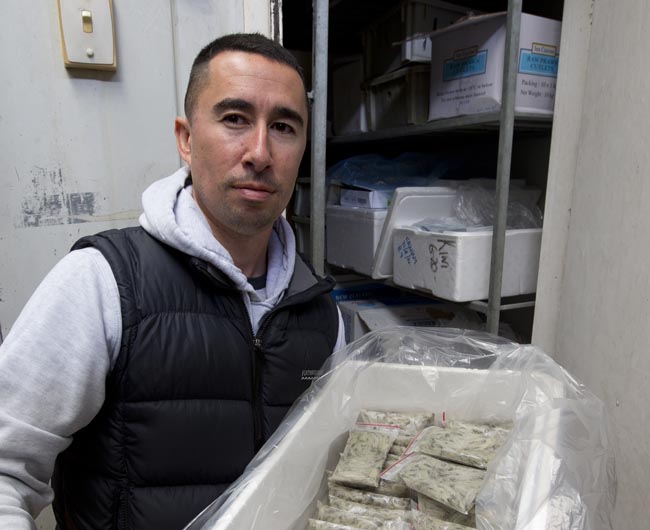 Ben Boyce.
Under the rules of the red chair, an audience member is selected to recall a humorous story. If Graham Norton and his guests like the story, the audience member gets to walk away; if Norton hates it, they get flipped backwards.
Norton's guest celebrities on the night included Cruise, Blunt, Charlize Theron, Seth MacFarlane and band Coldplay.
The episode was filmed last Monday after Norton's team moved production of the show from its usual Thursday slot to accommodate Cruise's busy schedule. It aired in the UK on Friday.
Boyce said it was fascinating to see how a "proper show" was made.
"We joke that we are in TV3's garage, but we actually are in TV3's garage. Whereas Graham Norton has a massive studio with all sort of lights and cameras on jigs and that sort of thing. It was kind of cool to sit there and go 'wow this is how it's done properly'."
Graham Norton has a live audience of 600, and a global audience of millions, while Jono and Ben at Ten has a studio audience of less than 30. The pair wore school blazer uniforms to the Norton show that they had ordered for a skit that never aired.
US actor Seth MacFarlane flipped Pryor back as soon he sat on the red chair because of his "nice prep school uniform".
A quick-thinking Boyce removed his blazer before telling his story: How he had dropped superglue instead of eye drops into his grandfather's eyes and he had to have a six-hour operation to have his eyelids separated.
Boyce said the story was true, although he had actually been 10 or 11 rather than it happening a couple of years ago as he had claimed.
His story impressed Norton who said: "That's a good story, but he should be punished."
MacFarlane then flipped him from the chair as well.
Jono and Ben at Ten returns to TV3 later this month. The episode of The Graham Norton Show with Ben's story will also screen this month.
Next story: Oscar winner, Thrones star added to Star Wars cast