Climate change activists from around the Pacific and their New Zealand allies assembled and occupied a 'Future Climate Refugee Camp' outside ANZ bank's flagship branch on Queen Street in Auckland, hoping to encourage the Australian-owned banking giant to divest from fossil fuels.

The camp, made up of army green cots, sleeping bags and bare-bones rations, represented a future for Pacific Islanders caused by climate change.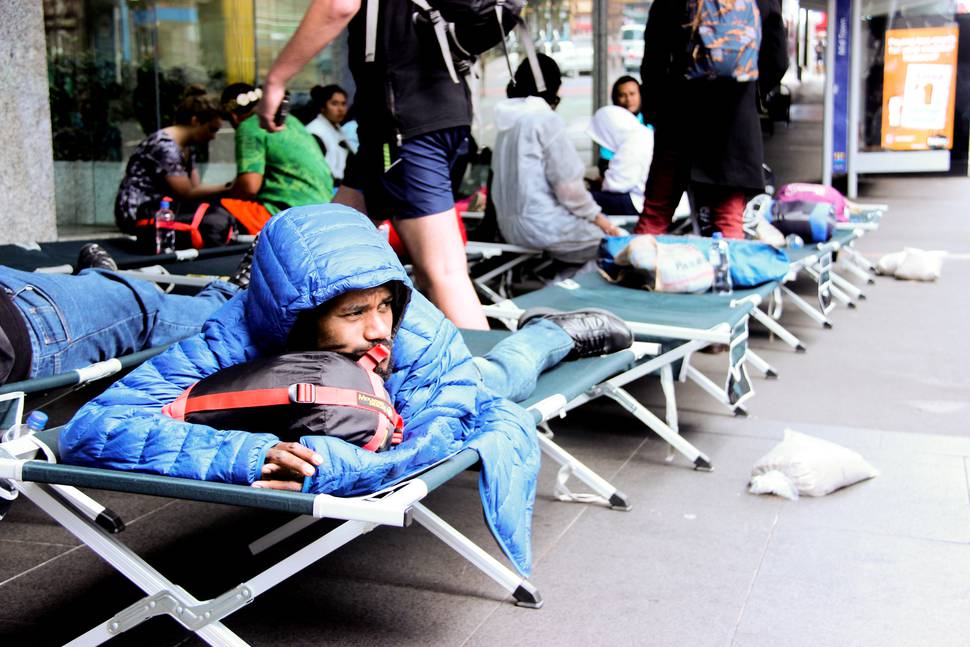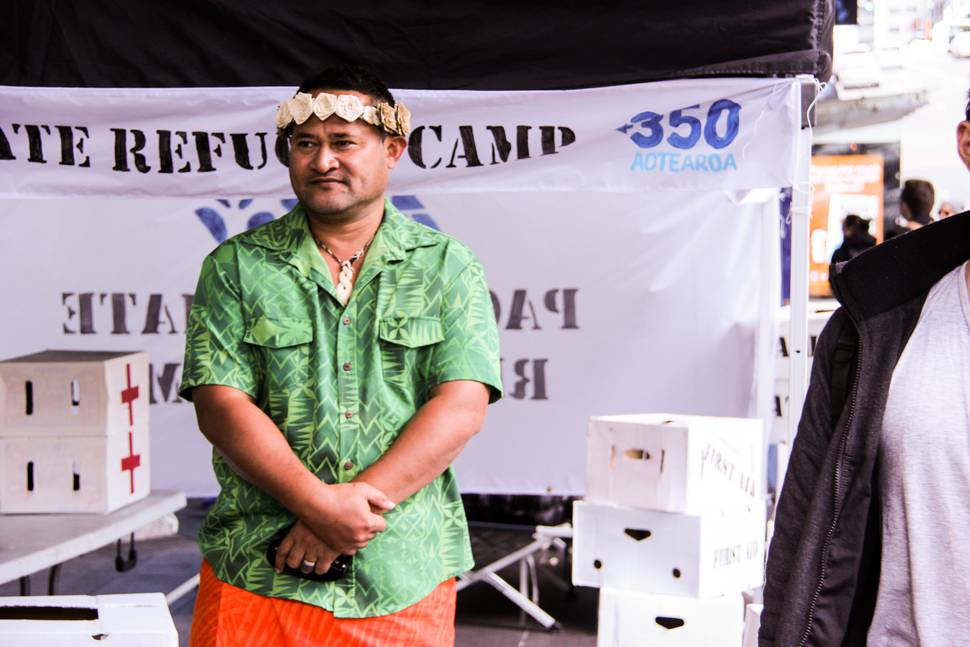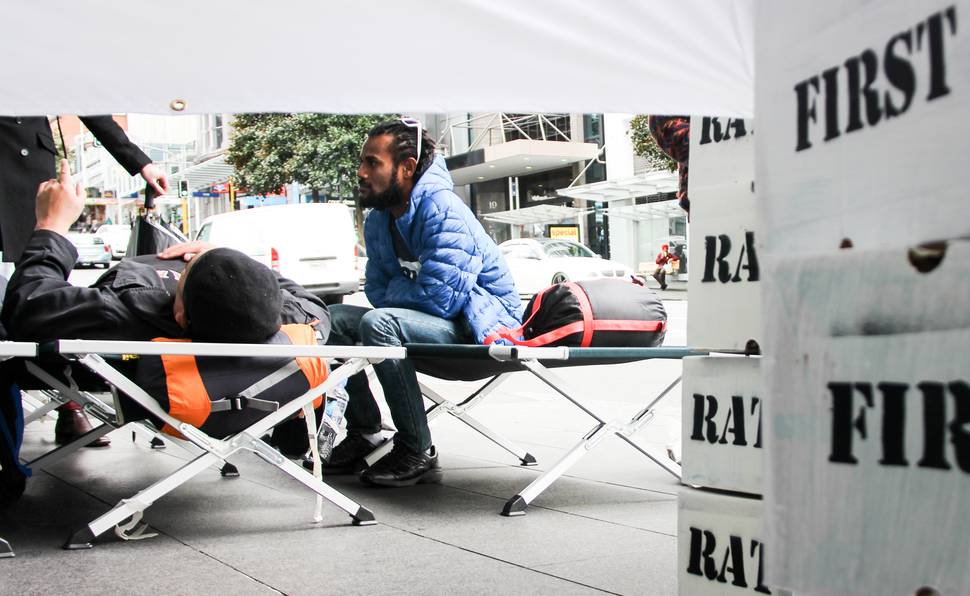 "It's already happening. We're the victims of sea-level rise, floods, affected water supplies, draughts, food security problems," said Milan Loeak of Indigenous People for Climate Change. "It's a scary thought to lose our islands. How can our children know their history?"

According to 350 Aotearoa spokesperson Saia Mikaele Maiava, fossil fuel companies are the primary catalyst for climate change, and they are largely supported by banks like ANZ, which is the largest bank in the Pacific with many Pacific Islanders as customers.
"The power in in the money," said Maiava. "They say they want to support our people, our islands, but climate change is destroying our islands. We need them to use our money better."
Currently, according to 350 Aotearoa, ANZ has over $14 billion invested in the fossil fuel industry, and this year they sponsored the widely protested Advantage New Zealand Petroleum Summit.
ANZ uses branding encouraging a bright future. One of their slogans is, "We live in your world". In May it launched its "your world, your way" campaign which highlighted inspiring stories of the people who bank with the company.
Yet 350 Aotearoa and climate change activists involved say ANZ is not protecting the future or our world.
"There is a way to balance economy and developing while protecting the climate. In fact, that is the future," said Loeak.
ANZ Bank was contacted by Element and declined to comment.
The divestment movement is growing rapidly around the world. This week it was announced that $2.6 trillion has already been committed to be divested from fossil fuels, coming from over 400 organisations and 2,000 individuals.
"Our land is the most valuable treasure in our lives and the impacts of climate change will destroy it," said Maiava. "We don't want this to happen and we will not allow it to happen."
Like what you see? For weekly Element news sign up to our newsletter. We're also on Facebook and Twitter.