Meet the Kiwi players working to make the fashion industry a fairer one.
ReCreate
"A sense of empowerment, self-worth and job satisfaction."
New to the fair trade fashion stage, registered charity and online store ReCreate sells clothing and accessories for men, women and children.
It is currently supplied by seven producers in Cambodia, India, and Ethiopia.
Co-founder of ReCreate Erica Gadsby says, although many are too small to have been officially fair trade certified, the organisation works closely alongside producers to ensure workers are being treated and paid fairly.
All profits made through the online store are given back to the people who make the products.
Founded in 2013, Gadsby says the inspiration for ReCreate came from watching the rehabilitation of a Cambodian community originally based in the capital Phonom Penh.

When the community was forcefully evicted to the rural area of Dey Tmey eight years ago Gadsby and her husband, who both have backgrounds in business and the charitable sector, continued to visit a couple of times a year to support the work of a local NGO.
Although, with every visit, Gadsby says the couple saw the community slowly rebuilding its morale and infrastructure there was still a huge need for employment - especially for women.
"The only real employment out there was along the lines of sex trafficking or trafficking children, unfortunately."
She says factories, which were exploiting workers and paying people "horrifically low wages for long hours", were being built in the area and were becoming the only choice for those seeking work.
So, at the end of 2013 a sewing centre in Cambodia was set up by ReCreate to provide sustainable employment for women to make ReCreate's in-house fashion label.
The first year was spent training and building the confidence of the the six employees - some of whom had never held a pair of scissors. And then, in November of last year, the clothing line was made available for sale on the ReCreate website.
Gadsby says ReCreate aims to give people "a sense of empowerment, self-worth and job satisfaction".
"It's about providing incredible jobs for the people who are making the products that we are selling."
Gadsby says it's "disgraceful" how companies turn a blind eye to the poor production standards of many developing countries. However, she hopes the work of ReCreate will make more people aware of just what ethical production and fair trade means and the importance of it.
"My dream would be that under every step of the production chain - from raw materials through to any type of product - there should be a global fair trade standard just because, I think, why is there not already."
Gadsby says although the cotton ReCreate clothing is made from is Global Organic Textile Standard certified cotton, it is not certified fair trade. However, she says, the organisation is ultimately aiming for a "triple bottom line approach".
Find out more about ReCreate here.

Kowtow:
"
The future is in the consumer."
The founder of Wellington-based fair trade certified fashion brand Kowtow, Gosia Piatek says sustainability and ethical production should be the norm.
"We have a responsibility towards the planet, to care and respect all things associated with the planet, to care and respect all things associated with the environment," she writes via email from London where Kowtow is now based.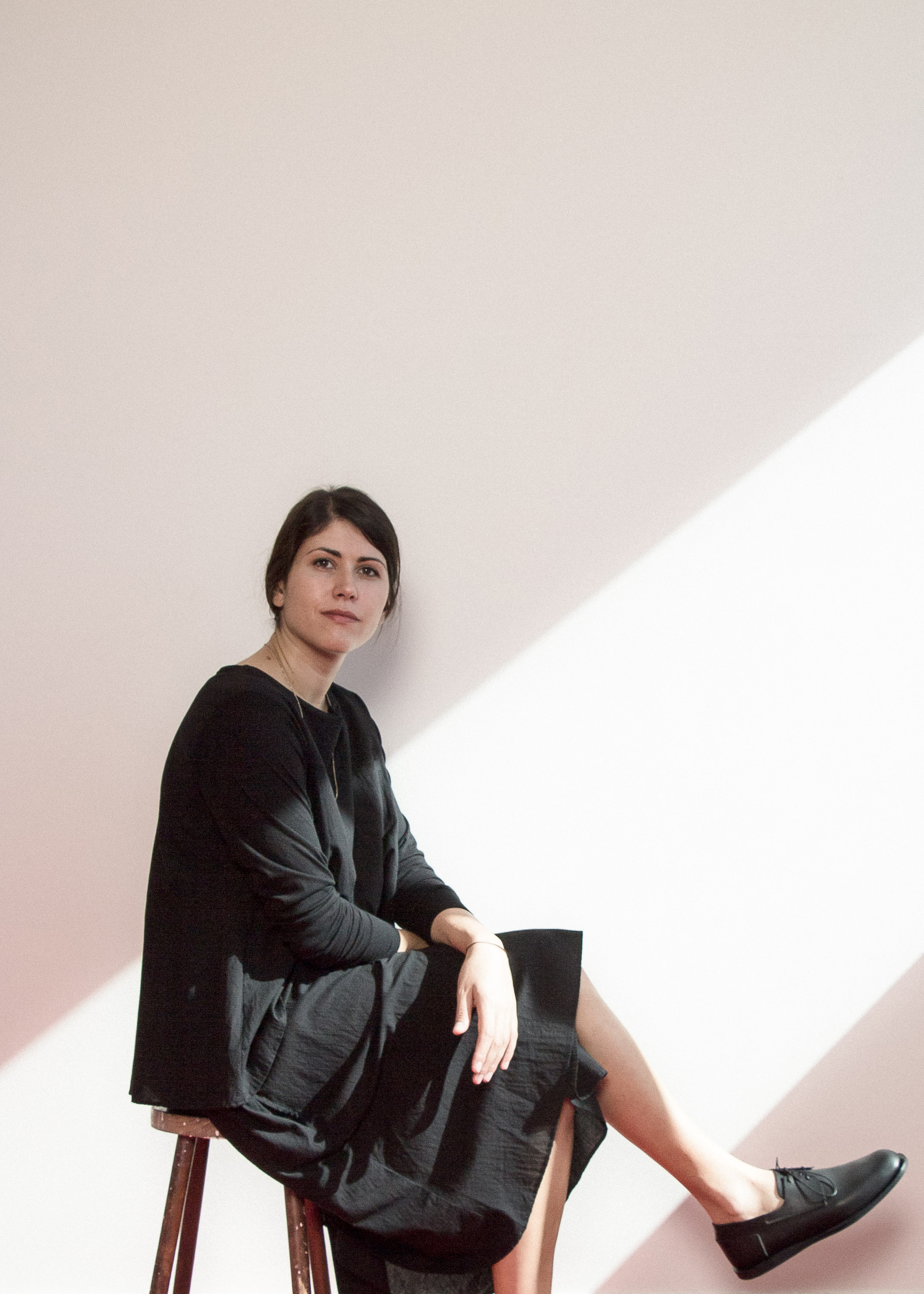 Founder of Kowtow Gosia Piatek. Photo / Supplied
The 100% cotton brand is matched by a 100% transparent supply chain - from its cotton farmers to its clothing manufacturers both based in India.
"Kowtow is an example of how you can be a profitable and expanding business and still make wise social and environmental decisions," Piatek says.
Founded in 2007, Kowtow now orders 30,000 units per season from its producer in India and, as of the upcoming Winter 2015 season, will now be working with two suppliers.
"We are no longer the little guys at the factory."
"We always pay our bills on time, so the factories become reliant on our cash flow to pay their employees, contractors, and cotton farmers. It's a chain effect. The more successful we are, the bigger the orders for our suppliers."
Piatek says she hopes the growing success and popularity of Kowtow, which is set to open its first store at the Departement Store in Takapuna, will encourage greater customer demand for traceability and sustainability in products.
"We as customers drive demand, so the future is in the consumer."
Earthlings
Providing 100% fair trade cotton certified baby clothes, Earthlings works closely with the manufacturers of its clothing and cotton farmers in India.
Suppliers are regularly independently audited by Fair Trade and supported by local organisations which focus on "the cotton farmers actually owning the process rather than being mere recipients in the supply chain".
Founded in 2005, Earthlings is currently New Zealand's only fair trade certified baby clothing company.
Find out more about Earthlings here.

Liminal Apparel
Specialising in wholesale merchandise, Christchurch company Liminal Apparel sells certified fair trade manufactured apparel and bags.
Products are made using organic materials, with the company's men and women's hoodies made of fair trade certified cotton.