Address:
61 Davis Cres, Newmarket
Ph: (09) 520 6962
Rating out of 10: Food: 8.5 Service: 8.5 Value: 9 Ambience: 8.5
We spent: $160 for two.



I have a recipe book that provides instruction in the art of making shumai - the dumpling that looks like a 90-year-old big toe, but (presumably) tastes way better.
The recipe recommends using the handle of a spoon to pleat the shumai wrapper up and around the filling. Then you make a dumpling holder with your index finger and thumb, squash the filling down, squeeze the entirety at its waist and nudge the base to make a flat bottom.
Oh, first you have to make the filling. And the wrapper. And chop the tiny little decorative cubes of carrot that you put on top of the dumpling that you then place in a bamboo basket and carefully lower into a pot of boiling water.
I estimate all of this would take me four to six weeks, not counting the 15 minutes I'd spend running my hand under a cold tap after the inevitable steam burn.
At Tao, it takes less than a minute to eat a shumai. The coarsely ground pork and chunky prawn explodes in a salty, fatty muddle. The mouthfeel is al dente pasta - a springy "give" under tooth. Lick your lips. Repeat. Order another basket of four for $6.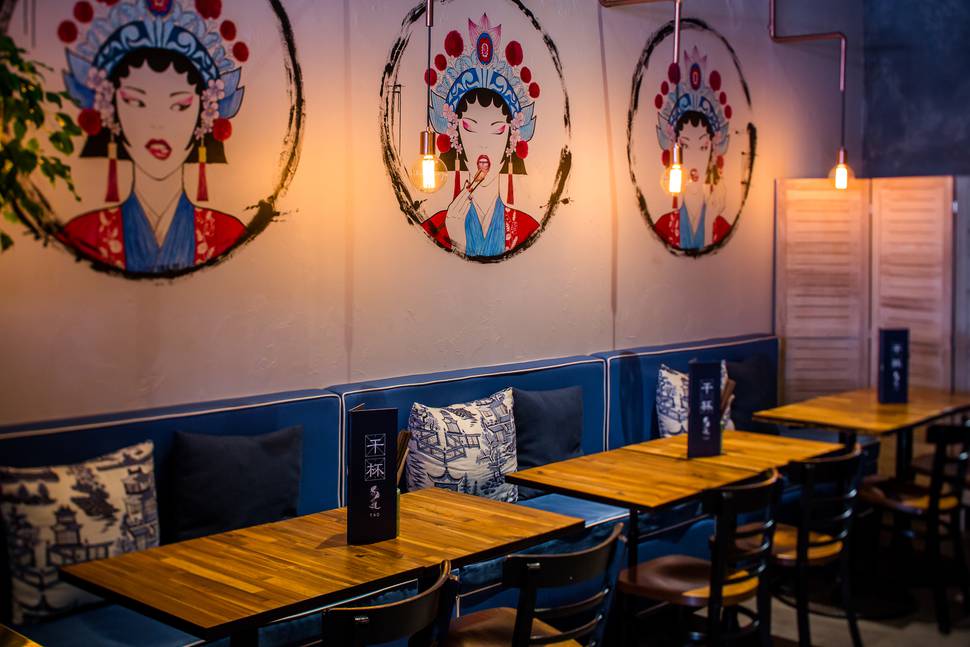 Really, you should be paying quite a bit more than $1.50 apiece for this labour intensive act of dumpling love.
A colleague has been raving about Tao for months. I finally visit on a Tuesday night. The tables for two are too tiny for all of the food I plan to eat, so we decamp to stools and a leaner in this Newmarket bar-meets-restaurant with its urban laneways aesthetic (Asian pop art, hanging plants, brass and concrete, et al).
The dumpling menu runs from the classic har gow (also $6) to the possibly quite terrifying cheese, bacon, chicken and onion ($5 for four).
"Prawn or cheese?" I ask the waitperson. She vigorously recommends the former.
Tao does the classics, and then pushes the boundaries with its house dumplings. A basket of beef brisket and carrot was the colour of paprika and the flavour of steak casserole (though I've become so accustomed to eating brisket in hipster sauce-soaked shreds that the sausage roll-like nugget of finely ground meat was a surprise).
The vegetarian dumplings promised "seasonal market greens, carrots, wood ear, vermicilli and tofu". It was a big ask for a little dumpling and I didn't love it. It was, simply, too vegetarian; the wholesome, wholemeal profile reminiscent of 1978, the year my mother started putting wheatgerm on our porridge.
Our waitperson advised one dish from the "bit more" list would probably suffice. I ignored her because I wanted squid, but also because I wanted to say out loud: "Sizzling eye fillet in black pepper sauce with deep-fried little mantou bun, please."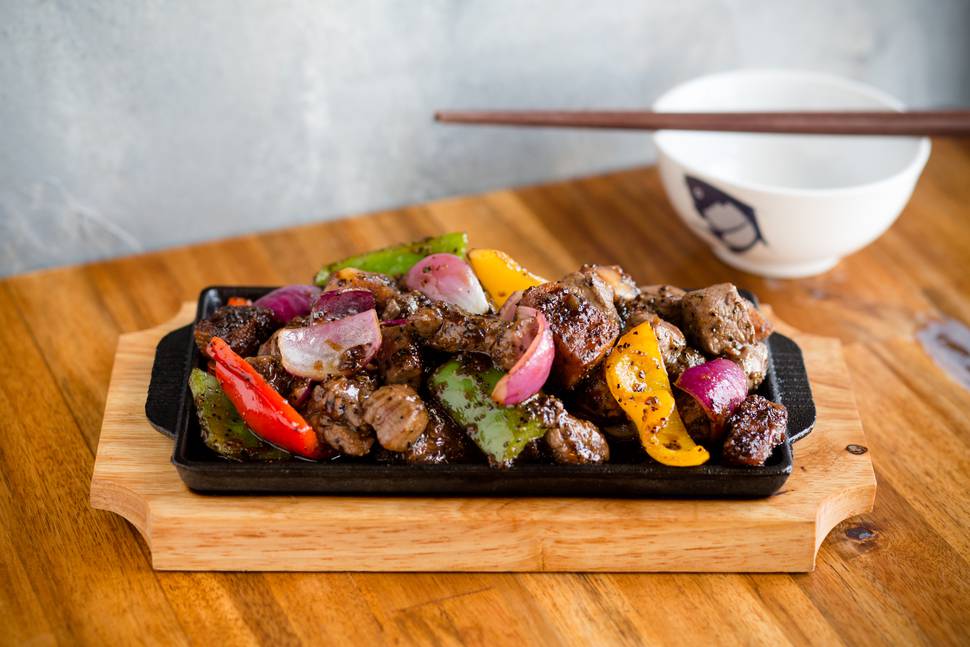 How to describe the taste of the cutest little menu descriptor ever? Imagine a steak and onion sandwich as a stir-fry ($30). If you're sharing, hog as many of those little buns as you can before your dining companion realises they are crunchy on the outside, cloud-soft on the inside and deliciously soaked with sizzling meat juices.
A huge serve of tender, stir-fried squid ($22) came with the same onion and capsicum base as the beef, but swapped black pepper for cumin - visually similar, but (unlike the stir-fry offerings in some restaurants) poles apart in flavour.
There's a lovely feel about Tao, with its friendly service and complimentary bowl of Szechuan spicy peanuts to finish. We put the gentle fire out with two scoops of green tea icecream, red bean congee and glutinous, nutty, sweet round dumplings ($13). Chewy, gooey and delicious.
"Yes, but did you have the crispy chicken wings?" demanded my Tao-obsessed colleague. "The xiao long bao? The sweet and sour pork?"
I did not. But I plan to make amends very soon.